Wear Contacts? Follow These Makeup Tips
October 14, 2021
If you're a makeup lover who needs glasses, then you know just how fantastic contact lenses are. They're the perfect solution for those who want to have 20/20 vision and show off a killer smoky eye. However, there is a catch: contacts get easily irritated, especially when things like dust, debris and eye makeup get stuck in them. To help contact-wearers prevent irritation when wearing makeup, we consulted with Dr. Diane Hilal-Campo, a board-certified ophthalmologist based in New Jersey. Ahead, find her tips.
How to Apply Makeup Without Irritating Contact Lenses
Use Clean Hands, Always
Before you touch any makeup, be sure to insert your contact lenses with clean hands.
Avoid Powder Eyeshadow
"When applying eye makeup, avoid powder shadows which can flake onto the contact lens surface," says Dr. Hilal-Campo. Instead, she recommends using cream eyeshadows. We love the NYX Professional Makeup Jumbo Eye Pencils or the Twenty Twenty Visionary Eye Shadow Sticks, both of which have creamy formulas that glide easily across the lid. While it might be easier to swipe the cream eyeshadow on with your fingers, Dr. Hilal-Campo says to apply the cream with a brush to avoid disrupting the contact lens.
Don't Line Your Waterline
Dr. Hilal-Campo advises against applying makeup on the waterline, especially if you wear contact lenses. "The waterline is where the openings of the meibomian glands, or the glands that excrete oils into the tear film, are," she says. "Blocking them can cause painful styes and uncomfortable dry eyes." Instead, she recommends applying a liquid eyeliner — not pencil, which she says can be pointy and easily cause damage to the eye — on the outer lash line of the eyelid.
Look for a Flake-Free Mascara
Stay clear of flaky mascaras. According to Dr. Hilal-Campo, flakes can get into the eye and get stuck under the contact lens, causing severe damage to the ocular surface. If you're looking for a flake-free mascara, we can't get enough of the L'Oréal Paris Bambi Eye Mascara and the ILIA Fullest Volumizing Mascara.
How to Remove Makeup Without Irritating Contact Lenses
Remove your contact lenses before taking your makeup off so that you can remove every trace of product, including your mascara, without getting it stuck in your contact lenses. "If you must do a targeted removal with your contacts in, gently use a cotton swab on the specific area, being extremely careful not to get any product into your eyes," Dr. Hilal-Campo says.
What Happens When Makeup Irritates Your Contact Lenses
With clean hands, immediately remove the contact lens. Then, use saline solution or preservative-free tears to gently rinse your eye. If you must put a lens back in, Dr. Hilal-Campo says, use a fresh one. "If there is still irritation, don't reinsert a contact lens," she says. "Instead, just wear glasses for the day. If the irritation persists, go see your eye-care professional as soon as possible to avoid serious eye infection."
Read more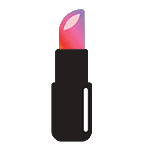 Back to top