The NYX Face Awards Are Here, and We Think You Should Enter!
July 03, 2019
Calling all rookie makeup artists, illusionists and artistry junkies who have a love for everything NYX — from the neon Off Tropic Palette to the new Born To Glow! Foundation — you're going to want to sit down at your vanity for this exciting news. NYX has just announced that submissions are open for the 2019 Face Awards, sponsored by Vichy and Target, and you have until July 5, 2019, to enter.
The grand-prize winner will be a face of a future NYX campaign, earn an all-expense paid trip to L.A, and if that doesn't already have you signing up as you read this — the 2019 Artist of the Year will win $50,000 to jumpstart their career in the beauty industry. There are two days left to enter, so be sure to upload a makeup tutorial and fill out this form to get started. Finalists will be notified through email by July 11 and will then be put through a set of challenges in the following two months, which will be judged by the NYX Community. The winner will be chosen on September 30. We will be following the competition closely here on Makeup.com, so stay tuned! To learn more, check out the video below.
Read more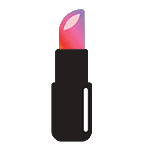 Back to top