We Tested and Swatched the New NYX Suede Matte Lip Kits, and Here's Why We'll Never Go Back
November 19, 2018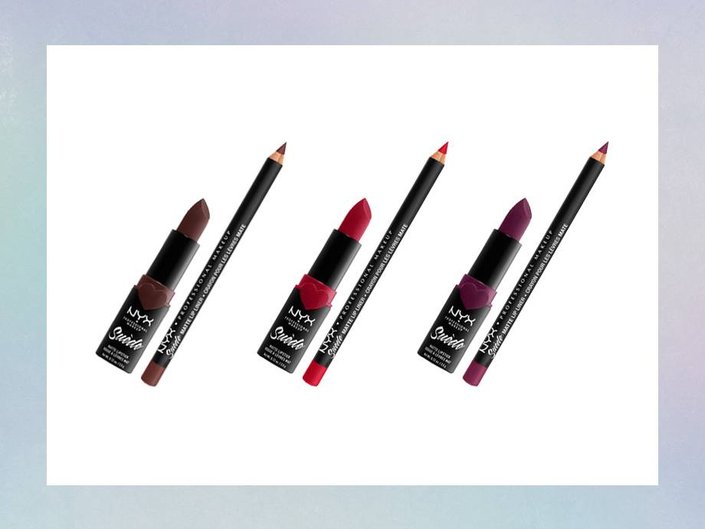 The idea of a "lip kit" is a fairly recent invention thanks to cosmetics brands and Instagram tutorials, but that doesn't mean we're any less obsessed. There's something seriously gratifying about sliding on a lip liner and layering a beautiful matte lipstick overtop — and knowing the two pair perfectly together. So when we heard that NYX Professional Makeup was coming out with Suede Matte Lip Kits (including a liner and lipstick each), we eagerly added them to our beauty wishlists. After all, not only are these kits incredibly pretty and available in 24 shades, they're also a serious steal at $12 each. Ahead, we tested and swatched the new duos, and here's what we thought.
Alanna — Spicy Lip Kit
It takes a LOT for me to switch up my lip routine, and especially a lot when it comes to red lipstick. That's why I'm amazingly impressed by the NYX Matte Lip Duo in Spicy, because it's the first set of products that's actually made me rethink my regimen. Starting with the lip liner, this heavily-pigmented red pencil does an excellent job at filling in my lips the way I like them — defined and slightly overlined. Next, the creamy matte lipstick glides on seamlessly and really makes my pout feel hydrated without any dryness in sight. The duo also creates a beautifully universal red lip, bright enough to catch the eyes but subtle enough to match any makeup look. I'm pretty amazed after trying this lippie kit, and I have a hunch you will be too.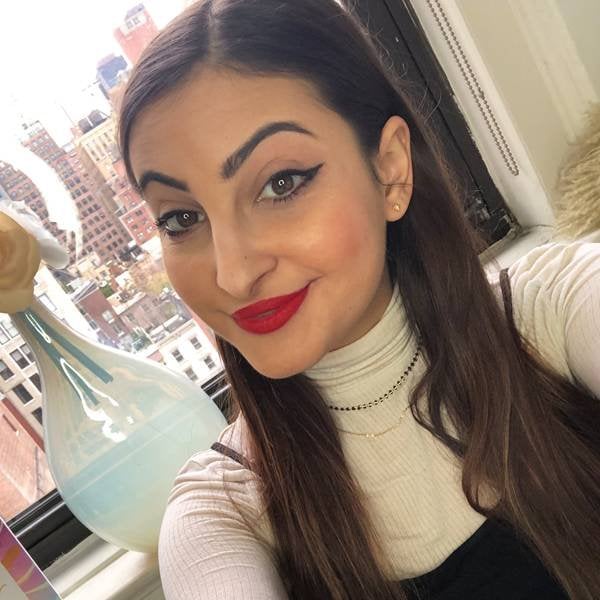 Below, I swatched Spicy, Lolita, Girl Bye, Violet Smoke, Ace, Smudge Me, Doom, and STFU.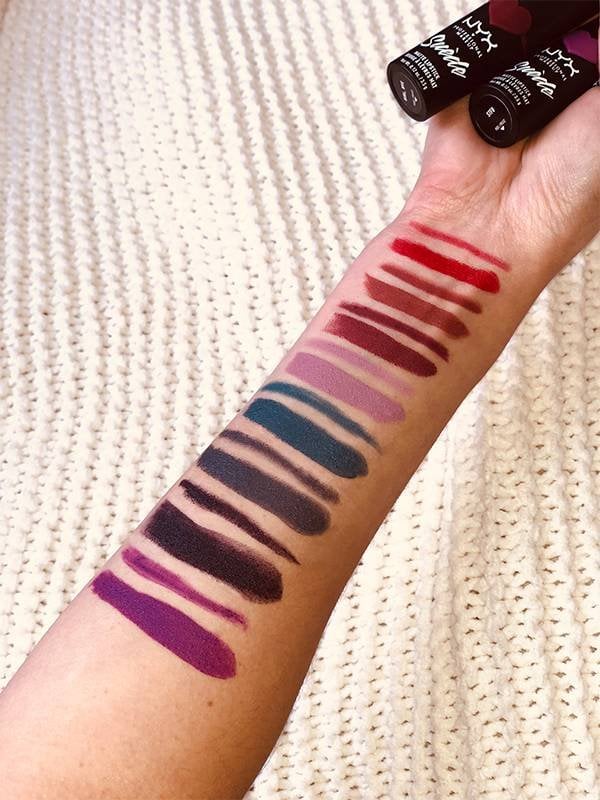 Marisa — Lavender & Lace
The fastest way to quickly and easily perfect your lip routine is with a lip kit featuring a lipstick and matching lip liner. As someone who normally just applies a long-lasting lipstick without liner, I was curious to see how I'd feel about the finished outcome when I used a liner. I tested the new NYX Suede Matte Lip Kit in Lavender & Lace: a lavender shade with gray undertones. Since I normally opt for dark red-brown shades, the color wasn't what I was used to — but I'll keep it in my winter makeup collection for cold, snowy days. My favorite thing about the kit is that both the lipstick and liner go on really smoothly so you can complete the look in the morning in under a minute. I'm sold, and the best part is the lip kit is super affordable.
Below, I swatched Lavender & Lace, Cyberpop, Clinger, Electroshock, Fetish, Rose the Day, Dainty Daze and Moonwalk.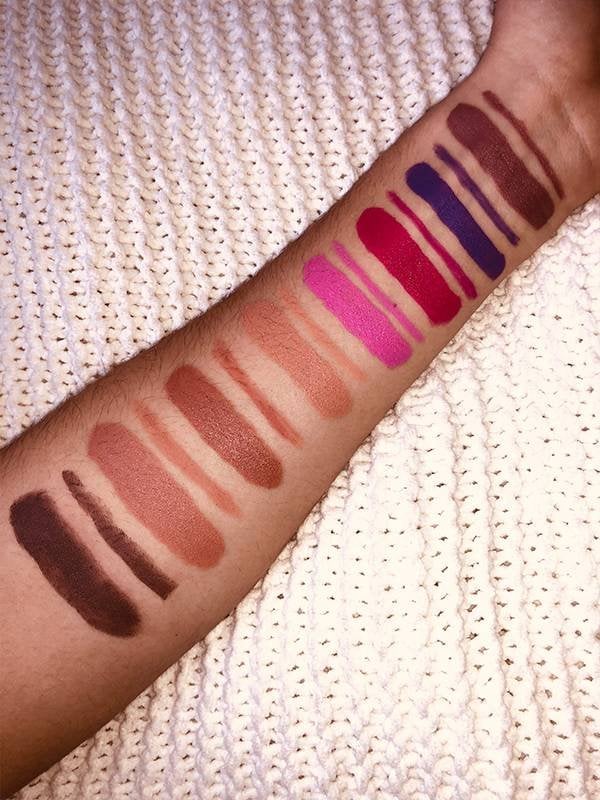 Tembe — Cold Brew
I'm a big Suede Matte Lip Liner fan, so it's no surprise that I also love the lipstick formula. It has an almost blurring effect, good staying power and comes in a wide range of flattering shades. I love the shade Cold Brew — a true brown hue that works well with any makeup look. It's a neutral shade I can reach for during the holidays and beyond and a welcome add to my makeup collection.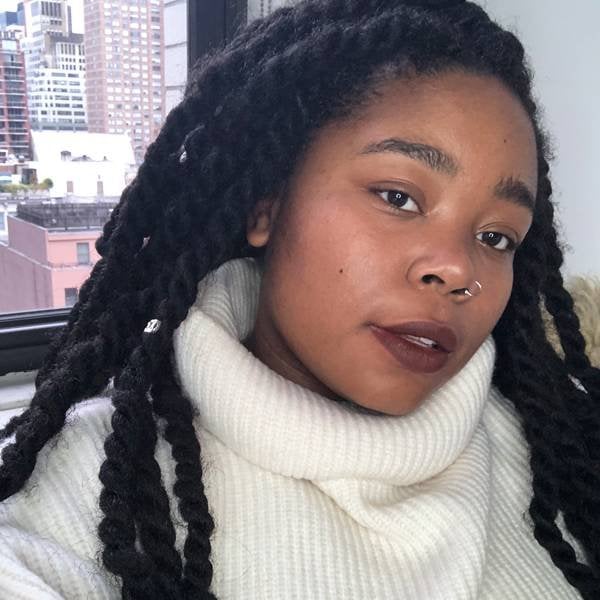 Below, I swatched Cold Brew, Free Spirit, Munchies, Sweet Tooth, Brunch Me, Ex's Tears, Shake That Money and Peach Don't Kill My Vibe.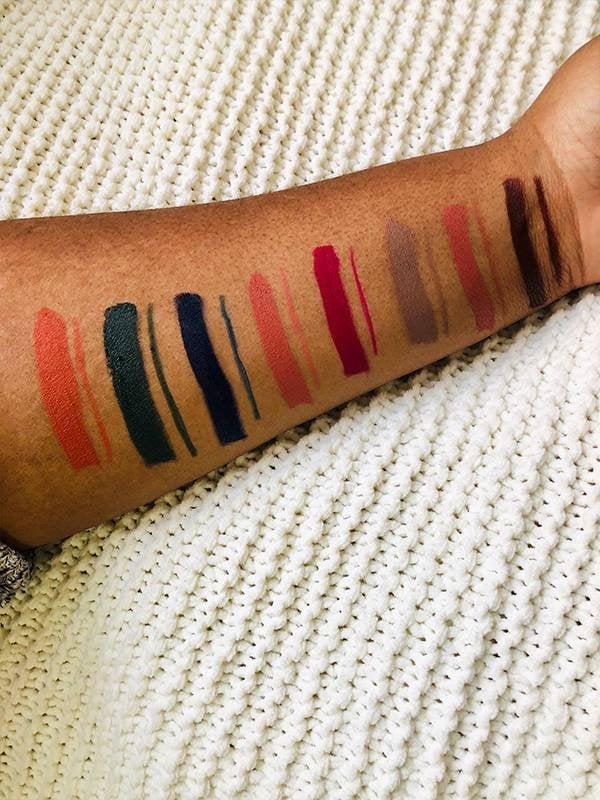 Read More
How To Wear A Glitter Eye and Glitter Lip
How Do I Remove Eyelash Glue From My Lashes?
Read more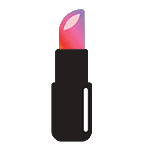 Back to top