Ombre Lips | Masterclass Monday
March 13, 2017
We admit: There are certain fashion week beauty trends with which we fall madly in love, but when tried at home, something is most definitely lost in translation (read: we end up looking more runaway train wreck than runway). However, the juicy red ombre lips seen at Jason Wu's Spring-Summer 2017 show are (thankfully) as stunning in real life as they are on the supermodels. And, almost as important, they're ridiculously easy to master.
We asked celebrity makeup artist Grace Lee how to get the bright, beautiful effect that makes lips look poutier and more feminine than ever. Then find out what hairstyle to pair a bold lip with.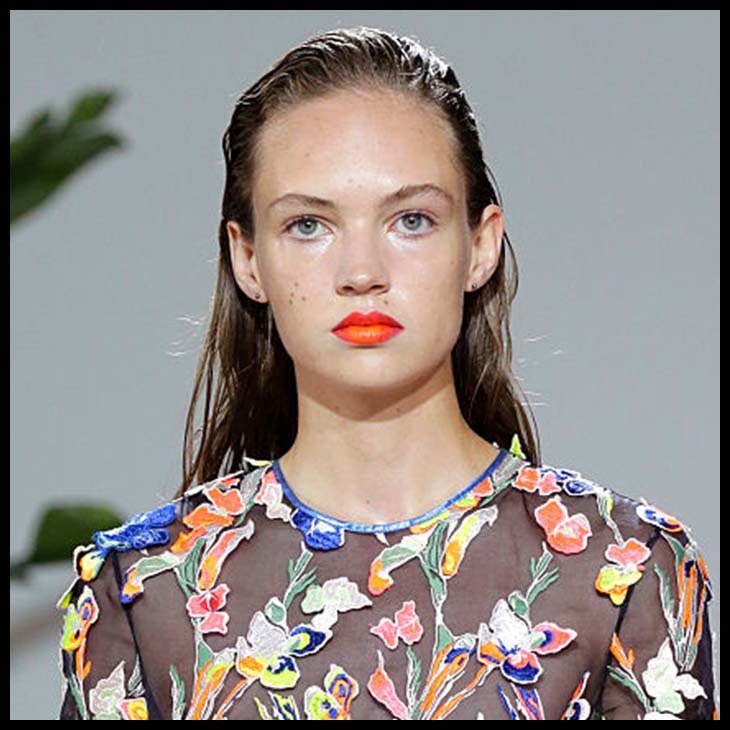 Step #1: Smooth lips with concealer
You want to create an even canvas for the bold color so use a small dab and blend evenly over lips and around the edges of the mouth. For the show, they used Maybelline New York Fit Me! Concealer in a skin tone matching shade.
Step #2: Line the lips with a red lip liner
Try Maybelline New York Lip Studio Color Blur in Cherry Cherry Bang Bang.
Step #3: Fill in the lips with a matching lipstick
Try Maybelline New York Color Sensational The Loaded Bolds Lipstick in Dynamite Red
Step #4: Apply an orange lipstick
Using a lip brush, blend to the middle of the upper and lower lip, almost like you're creating a heart. Make sure to not take this color out to the edges. Try Maybelline Color Sensational The Loaded Bolds Lipstick in Orange Danger. (For a more subtle, toned-down ombre, swap out a white lipstick for the orange. Try Maybelline Color Sensational the Loaded Bold in Wickedly White.)
Step #5: Top with matte color
Go overtop of the orange lipstick with an orange bold matte liquid lipstick like Maybelline New York Color Sensational Vivid Matte Liquid Lip Color In Orange Shot.
Step #6: Blend the colors
Use your brush to merge the orange or white into the red so it looks seamless.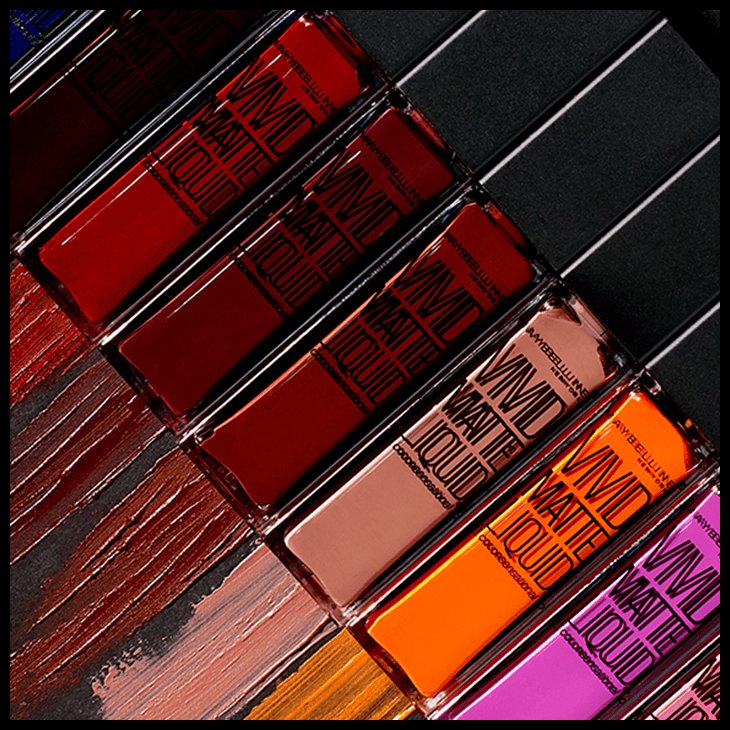 With a bold lip look, you want to pair down the makeup on your eyes and cheeks. Here's how to get the rest of the Jason Wu SS '17 look:
Step #7: Conceal skin
Skip foundation and use the same concealer (mentioned above) to cover up any dark spots or imperfections. Apply with the applicator then use your finger or a concealing brush to blend the cream out. Keep skin dewy by not using powder on top.
Step #8: Dust on blush
Sweep a peach (for fair skin) or bronze (for medium to dark skin) blush along cheekbones and back to your hairline. Try Maybelline New York Fit Me! Blush or Bronzer.
Step #9: Accent eyes
Use a soft nude eyeliner, like Maybelline New York EyeStudio Lasting Drama Waterproof Gel Pencil in Soft Nude, to line along the waterline to brighten up eyes. Skip bottom lashes but apply two coats of black mascara to top lashes only. Try Maybelline New York The Falsies Push Up Drama. Finish by brushing brows straight up.
Read more