How Priyanka Ganjoo Founded the First South Asian-Owned Brand to Enter Sephora
August 15, 2022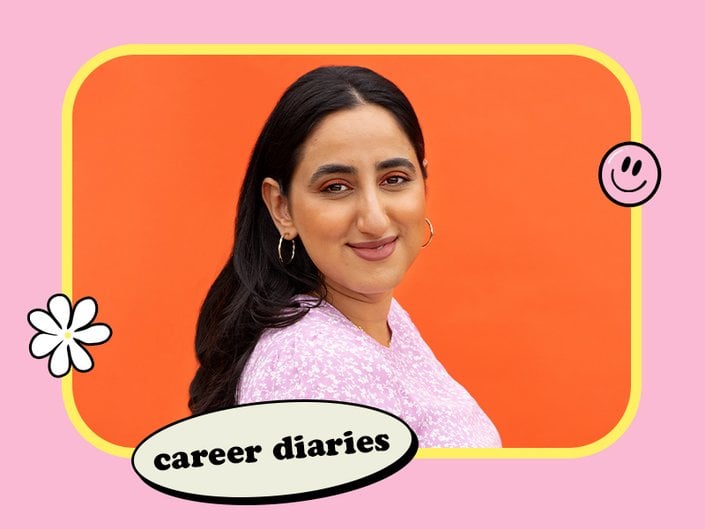 Priyanka Ganjoo got her start in beauty in the early 2010s, when beauty YouTube was just starting to soar in popularity. After collaborating closely with influencers and testing thousands of products while working on the merchandising team of beauty subscription service IPSY, Ganjoo set out on her own to create Kulfi, a colorful makeup brand that celebrates her South Asian heritage. As of August 2022, Kulfi reached an impressive new milestone: It's the first South Asian-owned brand to enter Sephora. Ahead, find out more about the brand's latest launch, how Ganjoo expresses herself using makeup and why she named the brand after a beloved dessert.
What motivated you to start Kulfi?
At IPSY, it was really amazing to see the democratization of beauty that was happening with the indie beauty brands emerging. But one of the things I felt really frustrated by was that I still didn't see people who looked like me. I didn't see South Asian people being represented in the brands and in the products that were being developed in terms of shade ranges.
As I was starting [Kulfi], I started reaching out a lot to Facebook groups and doing customer research. The interesting thing I found was that growing up, it wasn't just me — it was this whole community that didn't feel represented in the beauty industry. That gave me the confidence that there's a larger group of people who feel like a brand like Kulfi is really needed.
How have you continued to fill those gaps in the beauty community with Kulfi?
To begin with, we had a blog on our site called Kulfi Bites where we were working with a group of BIPOC writers before we had even launched. That helped us build a very close knit community. It's been really amazing to talk about topics like wellness, mental health [and] colorism in the blog medium, but also now through the content we create with our partner influencers.
Why did you choose the name Kulfi, and what inspired the brand's colorful aesthetic?
Kulfi is a South Asian ice cream [with] wonderful textures and colors and flavors. The reason I named my brand after ice cream was because, growing up, I felt like there was a lot of judgment in my community when it came to wearing makeup. Like, if you wore red lipstick, you're trying to attract male attention, or you are trying to make your skin look lighter. Whereas in my twenties, when I was working with these beauty companies, I discovered how fun it can be playing with color.
I was thinking back to the moments in my life when I felt really carefree and playful, and I remembered eating kulfi on a hot summer day in Delhi. The colors are really an extension of that in terms of our brand identity. We wanted it to be playful. We wanted it to be approachable and fun. And, of course, with my South Asian heritage being an inspiration for this brand, we have beautiful colors in our day-to-day life that I wanted to showcase as well.
Why did you start your brand with just one product, the
kajal
?
Kajal liner is a very universal product in South Asian households. One of the things that came up in my research when I was building the brand was that a lot of South Asian women in particular were like, 'Oh yeah, I have a kajal from my mom, but I don't really use it.' So there was this emotional connection, and yet no one had reinvented it for our generation. In our campaigns, we spoke to the idea of 'Nazar No More.' 'Nazar No More' is evil eye, and traditionally kajal is used to protect you from the evil eye. We wanted to speak to that story and celebrate the culture so that more people could feel seen.
What's your go-to kajal color on a daily basis?


Today I'm wearing blue, which is Rain Check, but it's like choosing between babies — not that I have babies (laughs). But my favorite is Tiger Queen, which is the terracotta color, because I just love the name and it's an everyday neutral that is really wearable.
Are there any new products in the pipeline?
We are about to launch a new product, our Main Match Concealer. With this launch, what I really wanted to celebrate was our community's journey towards self love…so we did an open casting call on TikTok and our campaign video is stories directly coming from them. We're launching the concealer on August 15 on sephora.com in the US and Canada. We're really excited because we hope to continue to build a really beautiful, inclusive color cosmetics brand from here.
In the concealer campaign video, the models talk a lot about self-love and self-expression. What have your most recent forms of self-expression been?
I've been trying to do more videos. It's actually really challenging because I've been someone who likes to be behind the scenes. One of my journeys as a beauty founder has been realizing that people want to hear my story. They want me to be in front of the camera, even though I personally might not feel like I'm equipped to. And so creating these Reels and TikToks and really engaging with the community has been something that I've been really proud that I'm doing more, and it makes me much more connected with our community as well. It allows me to share our journey in a way that's really open and honest.
Photo Courtesy of Priyanka Ganjoo, Design: Juliana Campisi
Read more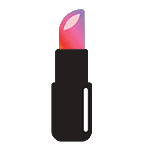 Back to top