6 Prom Hairstyles You Can Totally Do Yourself
April 19, 2022
With prom season quickly approaching, it's time to start planning all the details for the big night. You probably already have your outfit, so the next step is planning your prom makeup and hairstyle. Although we're all for booking an appointment with your stylist for the special day, we love a good DIY moment. With that in mind, we've rounded up some of our favorite prom hair tutorials — all of which are stunning and simple enough to DIY.
Elegant Prom Ponytail
If you want to rock a ponytail for prom, look no further than this tutorial by
Alex Gaboury
. She conveniently shares three different ponytails — which she describes as chic, elegant and effortless — so you can find one to fit your vibe. For an extra shiny pony on prom night, use the
Garnier Sleek & Shine Glass Hair Water
before styling.
Prom Updo for Natural Hair
For an easy natural hair updo, try this tutorial by
Shatania Beckford
. She flawlessly pairs extensions with crown twists and accessorizes with gold clips for a glam finish.
Glam Prom Ponytail
Prom is the perfect time for full-on glam, which is why we can't stop staring at this sleek ponytail tutorial from
Tatyana Wstco
. The crown braids take the basic ponytail to the next level and will take your prom look up a notch.
Prom Hairstyle for Short Hair
It can feel like all the prom hair tutorials are reserved for long hair, but this tutorial by
sichenmakeupholic
was made specially for those with short hair. She shares three different hairstyles using a flat iron, and we're pretty sure you're going to want to try them all.
Prom Hairstyle for Curly Hair
If you're someone with super curly hair, let
Lana Summer
be your guide. In her tutorial, she shares seven hairstyles that are perfect for prom, including a dreamy updo you'll want to wear every day.
Read more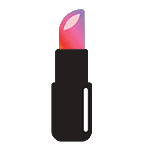 Back to top