How to Create a Red Monochromatic Makeup Look With Just One Product
January 19, 2021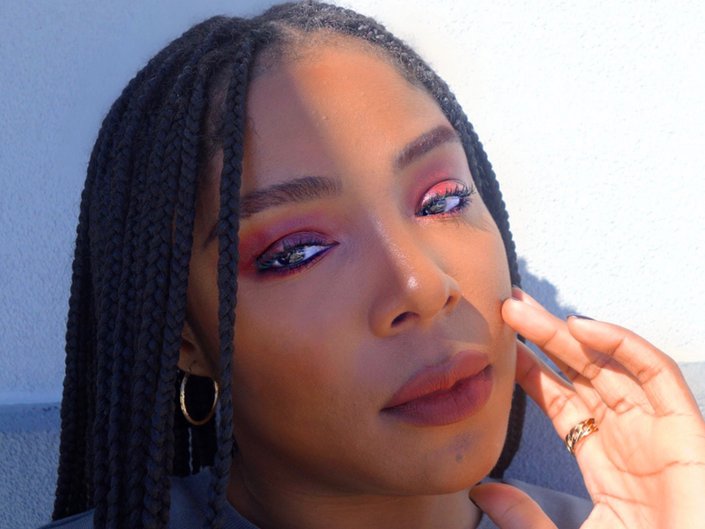 STEP 1:

Apply the Eye

Using a fluffy but firm shadow brush, Williamson applied the pigment on the lid from the lash line up to the crease. If there are any harsh lines, she recommends using a clean finger to blend the formula out (note: this technique works best with cream pigments). To add some shine, she applied an eye gloss over the shadow with the same brush. She then tightlined the eyes with eyeliner for definition and added a coat of mascara on the top and bottom lashes.




STEP 2:

Color Your Brows

Start by shaping your brows and filling in any sparse areas. To add a pop of color, Williamson then took a clean spoolie brush, dipped it into the NYX pigment and brushed it into her brows.
STEP 3:

Add a Flush of Color on Your Cheeks

Use your fingers to blend the pigment from the apples of your cheeks outwards. "If it gets a bit crazy, go over the cheek color with a layer of foundation to take it down a bit," says Williamson.

STEP 4:

Finish With the Lips

To prep the lips, Williamson applied a nourishing balm and a lip liner. Next using a firm shadow brush, she applied the pigment from the center of the lips and blended it outwards.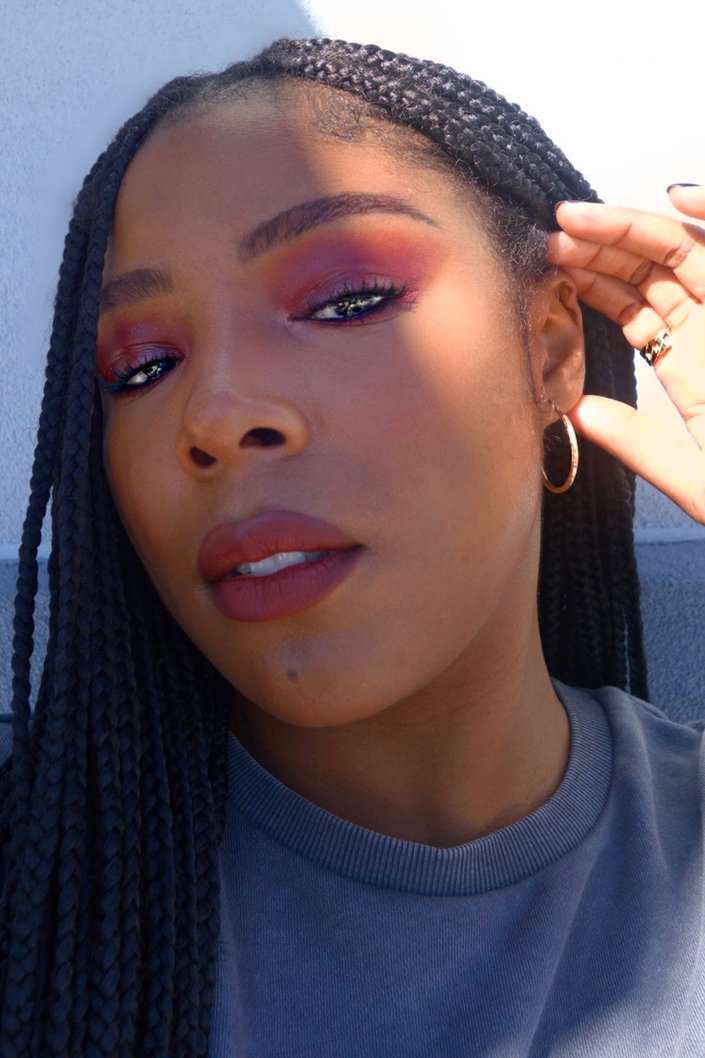 Photography and Makeup: Jonet Williamson
Read more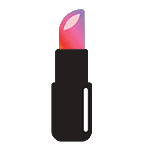 Back to top