"Satin Skin" Is Everywhere — Here's How to Get the Look
September 13, 2022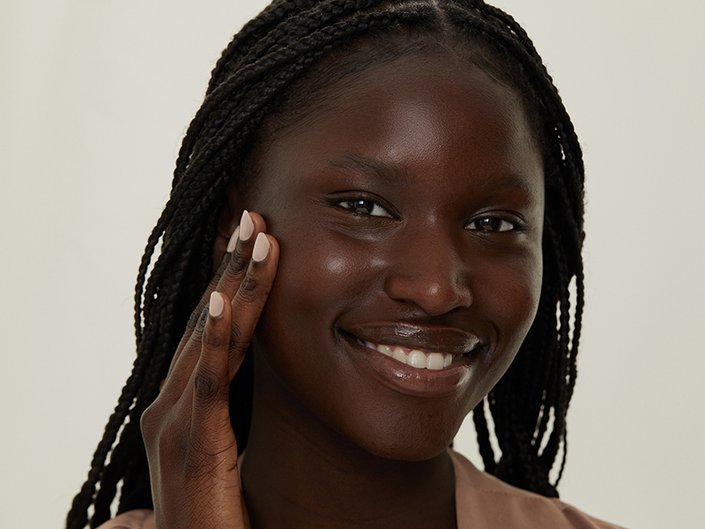 The "satin skin" trend is all over our social media feeds, characterized by a soft and smooth appearance that's picture-perfect yet attainable. Unlike dewy, light-reflecting skin or ultra-matte makeup, it errs on the natural side — and all skin types will benefit from the trend.
"Satin skin is a happy medium between dewy and matte," says Los Angeles-based makeup artist Amanda Tralle. "It's closest to what we'd like our skin to look like on the regular: not dry, not oily, with a natural-looking glow in all the right places."
As its name implies, this makeup look is born to make your skin look like literal satin, which NYC-based makeup artist Kasey Spickard describes as having a "soft, beautiful glow," like the luxurious fabric.
Wondering how to get the look at home? Read on for step-by-step instructions, starting with skin prep, which, by the way, is just as important as your makeup.
How to Get Satin Skin
STEP 1: Prep the Skin
The key to satin skin is to start with a rich moisturizer like the Embryolisse Lait-Crème Concentré, says Spickard. (We also love the YSL Beauty Nu Glow Balm.) "I work that into the skin with a damp Beautyblender and let it sit for a couple of minutes."
After that, the pro chooses a primer best suited for his client's skin type. He loves the Milk Makeup Pore Eclipse Mattifying + Blurring Makeup Primer for normal to combination skin, but for "super oily" skin, he opts for a classic silicone primer like our personal fave, the Lancôme La Base Pro Primer. For dry skin, he skips primer entirely.
He applies the primer to the center of the face, working it in with his hands, and finishes the prep with a hydrating mist.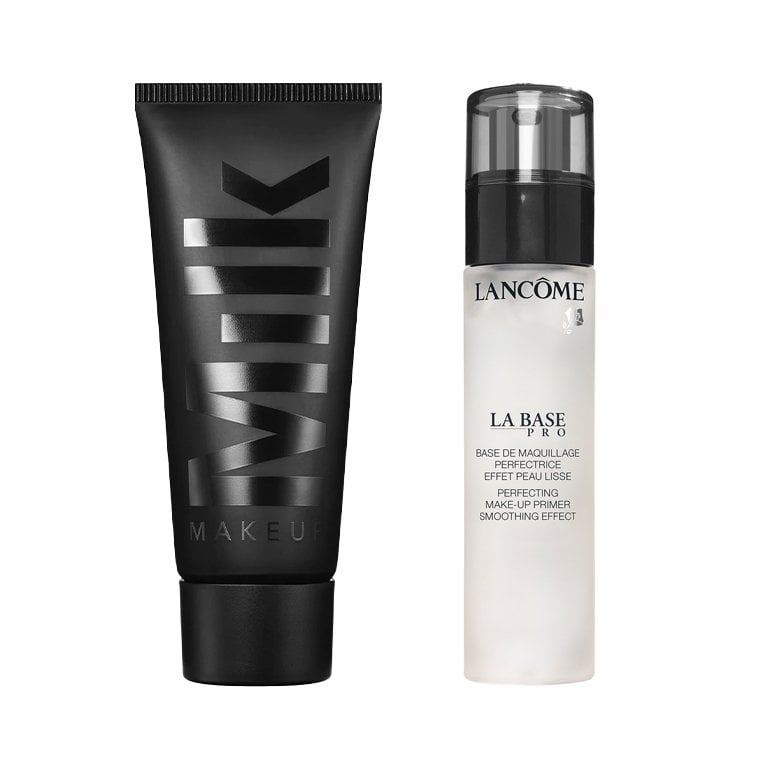 STEP 2: Apply Foundation
For oily skin, Spickard and Tralle use a matte foundation to achieve the satin skin look. "Because you have that rich moisturizer underneath, you'll still achieve that satin skin finish," Spickard explains. As for normal to dry skin, both experts reach for a formula with a touch of glow. (Our favorite is Giorgio Armani Beauty Luminous Silk Foundation)
Once you find your ideal foundation, it's all about your application. The goal is to look like you're not wearing foundation, so the key to the perfect satin skin finish is to "build up coverage slowly until you have just enough," says Spickard. He recommends applying "one to two pumps of foundation" on the back of your hand and then using a foundation brush to apply it in swirling motions around the entire face."
For context, that's much different than how the pro usually applies foundation, a testament to how satin skin requires a lighter hand. "My standard application for anyone going to a big event is three to four pumps of foundation. I use a flat foundation brush followed by a beauty sponge to work it into the skin, so it's full coverage."
Next, he goes in with concealer and then finishes with a "standard" setting power, which he applies *only* in the center of the face. "For satin skin, you don't want to go overboard with the powder," he warns. The result of this step-by-step? A smooth, silky complexion that'll have everyone asking for your makeup secrets.
Photo: Chaunte Vaughn
Read more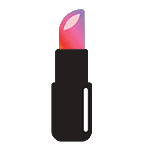 Back to top