MCM: Meet Shane Wolf, Founder of Seed Phytonutrients
May 13, 2019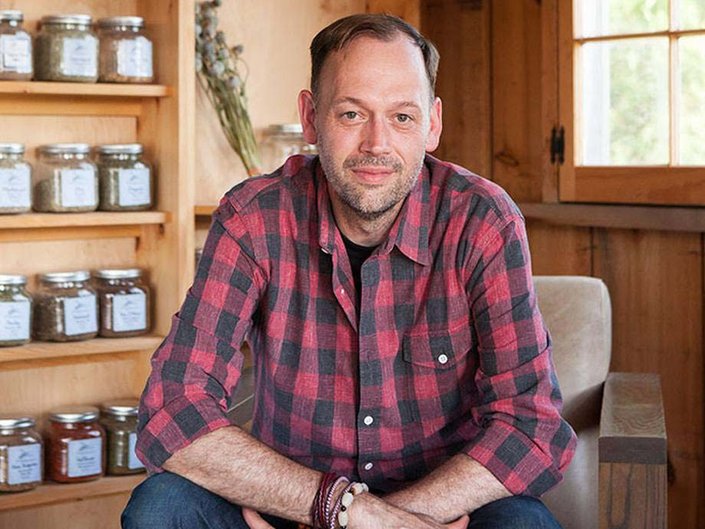 Compared to a traditional bottle of shampoo sitting in your shower, or that same cleanser you've been using since the beginning of time, Seed Phytonutrients has a unique way of standing out. Each product is housed in a compostable, shower-friendly paper bottle made of 100% post-consumer recycled paper. There's everything you really need to complete your beauty routine: hair products galore, no-fuss, clean must-haves for your face and shareable body products fit for the whole family. We reached out to Seed Phynutrients founder Shane Wolf to learn more about the brand, including how it developed that unique shower-friendly paper and what advice he has for aspiring entrepreneurs.
What makes Seed Phytonutrients different from other natural brands?
Sustainability is the core of our whole brand, beginning with the way we support independent American organic farmers to grow our key seed oil that is used in every formula. For me, creating natural, high-performance formulas was only part of the equation. We weren't prepared to launch without sustainable packaging, which is why we decided to reuse beauty industry waste to create the first ever shower-safe bottle with 70% less plastic than a standard bottle.
We heard that you work directly with farmers to source organic ingredients. Can you tell us about your relationship with farmers and why this relationship is so important?
Our farmers, and the potent natural ingredients they supply, are the heart of our products. We believe in supporting American organic farmers so they are able to continue their way of life and provide us with the ingredients we value so deeply. We support our organic farmers by paying for 100% of their crop up front, regardless of yield. This allows farmers to reinvest in their farms and plan for their future harvests. Supporting them provides hope for a thriving future of organic farming, which will provide us all with organic crops for years to come.
Can you tell us about the product packaging and how it ties into your mission for sustainability?
A lot of work has been done in the industry to make the switch from virgin plastic to post-consumer plastic. This is an important and positive step in our industry as there is a slim chance of plastic being recycled in the US, and the situation has only been made worse over the last year as a result of our trade war with China. It was clear we had to replace our packaging with paper as this is the most recycled material. To go a step further, it seemed obvious to use paper derived from beauty industry waste as our packaging's main structure.
Our brand ethos is made up of four pillars: promoting natural beauty, leading environmental sustainability, supporting independent American organic farmers and preserving seed diversity. Leading in sustainability is one of my particularly important obsessions. We would not have launched Seed Phytonutrients and our great formulas if we weren't able to find or create equally great and sustainable packaging.
So shower-friendly paper officially exists — what do you have to say to people who are hesitant about this material?
By 2050 there will be more plastic in our oceans than there are fish, and today we are already consuming microplastics through our water and food supply. Investing in a new experience with new materials is a small price to pay for the safety of our planet and its inhabitants. We created this shower-safe paper bottle by reusing the beauty industry's waste and were careful to add key minerals to ensure the bottle was shower safe and wouldn't limit the compostability of the product. Paper, as long as it's not coated with a film or assembled with other materials such as metal, is compostable by nature.
What advice do you have for aspiring entrepreneurs?
First, be entirely convinced of your vision because you're going to have to have the energy to convince people of it every single day. Second, be tenacious! Anything worth doing is going to be difficult.
What's an average day like for you?
I live on a rescue farm in Bucks County, PA, and  wake up very early in the morning. I tend to start my day with a moment of quiet meditation, followed by a cup of energy-boosting tea and then spend as much time as I can afford with my rescue animals. Shortly after, my assistant calls and starts my day, which is typically filled with back-to-back meetings, calls and interviews.
By the time I get home at night, I'm ready to decompress. I do this by reading two kinds of books: inspirational books, often around business and leadership, and one novel, which I keep with me at all times to disconnect.
Do you think consumers should spend more money on skin-care products?
Spending more on skin care for the sake of spending more isn't necessarily what I believe in. What I do believe in is spending money on products that are aligned with your values and product performance requirements.
What obstacles do you face in getting people to choose more sustainable skin-care products?
Clean and natural formulas have come a long way in recent years. A key obstacle is helping and educating consumers to learn they no longer have to choose between natural products and high-performance formulas.
We love that there is a pack of seeds inside of the product packaging. What inspired this addition?
One of the core values at Seed Phytonutrients is to raise awareness around and take action to preserve seed diversity. I learned that 93% of all seed variations that once existed are now extinct due to many factors including over-commercialization.
At the same time, I learned consumers are twice as likely to recycle in the kitchen as opposed to the bathroom. Knowing this, our idea was to put an heirloom seed packet inside the bottle to encourage consumers to interact with the product, break open the bottle to get the seeds and consciously think about what to do with each component; the paper and plastic go in their respective recycling bins and the pump can be sent to TerraCycle free of charge.
What sustainable changes have you made in your own life?
For most of my life, I've been particularly aware of the sustainable choices I'm making. What's changed recently are the options available to me and having more category choices for sustainable efforts. Two things I carry with me everywhere I go, all over the world, are my reusable bamboo cutlery and reusable canteen.
What's next for Seed Phytonutrients?
Our first year has been about building distribution, which has been a very successful and humbling process. The hardest thing about building distribution is the time and cost that goes into it.
Next, we will be looking to step up our education initiative to make sure retailers and those selling the products have all the knowledge they need in order to communicate the brand's mission to consumers.
Read More:
Dermablend's Malena Higuera Is Proof that You Don't Have to Compromise — In Your Career or Your Skin-Care Routine
Skin Crush: April Lockhart Is Changing the Skinfluencer Game
Tatcha Founder Vicky Tsai Is Creating Effective Skin Care — And Funding Girls Education
Read more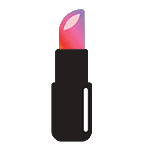 Back to top