How to Incorporate Tarot Into Your Beauty Routine
October 29, 2018
There are a lot of spiritual practices you can incorporate into your daily life, whether they involve reading, meditation or using tangible tools (see: crystals!). One of these practices is Tarot — the methodology of using cards to help guide you in your daily decision making. Tarot can influence many aspects of your routine, including beauty, which is why we reached out to spiritual advisor Carmen Mayes of @writtennthestars on how exactly we can do so, and here's what she had to say.
What do tarot cards represent?
Tarot is a tool that helps us tap into our intuition and subconscious mind as well as communicate with the spiritual realm.
How often should you have your tarot read?
It depends on your purpose. If you are interested in knowing the future or how things are going to turn out in general, I would suggest once a month. If you are using tarot as a practical for planning, to gain insight on a specific situation, or to check-in with yourself you can pull cards for yourself daily or a few times a week.
How can your tarot influence your beauty routine or how one presents themselves?
Tarot cards have lots of symbolism in them and also correspond with astrology. Looking at it through that lens, tarot can totally give you insight on how to look and feel your best. For example, if you pull the Queen of Wands the message is — it's time to radiate confidence and express yourself. Dress in yellow, orange, or red and be bold or flirty when it comes to makeup and accessories. This card also gives approval for trying something new with your hair.
Tell us a little bit about your beauty routine.
I always start the day with a glass of water to hydrate my body. It keeps internal organs running smoothly and the skin and eyes looking vibrant. I wash my face morning and evening with Clinique Face Wash then I apply a collagen eye lift serum. I moisturize with pure vitamin E oil and Shea Moisture Coconut Hydration face lotion. Three times a week I use Kiehl's Overnight Biological Peel to exfoliate and keep my skin radiant. I absolutely love this serum, It's a must have for me. On a regular day I keep my makeup pretty simple; some eyeliner, mascara and a red lip — that's it. I have several reds from different brands, but my favorite right now is Peppermint Pop by Clinique. I love this color because it's a matte so it's adds umph to my super laid back day look without looking cartoonish but can also transition to night and it stays on forever!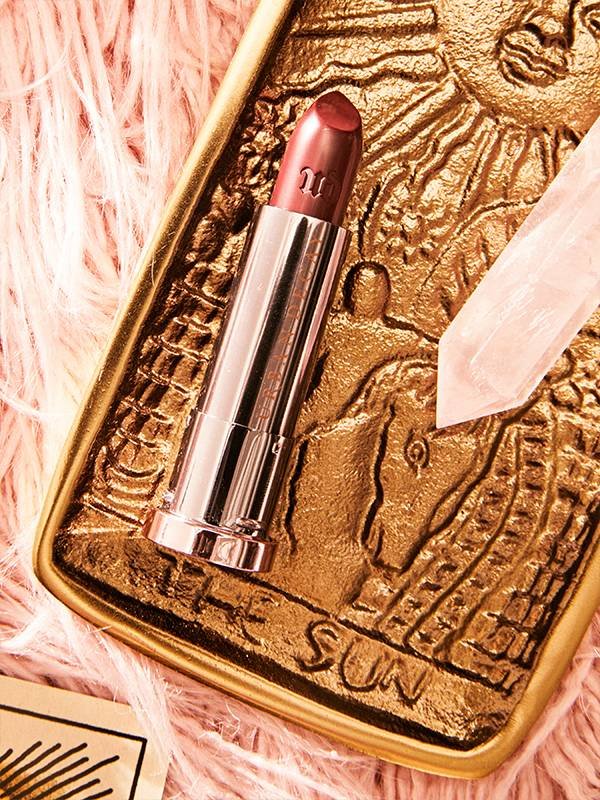 How can you incorporate tarot into your wellness routine as well?
Tarot can be used for health and wellness insight. Certain cards are actually connected with health issues and can guide you to where you may need to take care or seek professional help. If you aren't an expert at tarot reading I suggest not attempting to self-diagnose through tarot. However, tarot readers of all levels can pull a card or three to check-in with their feelings, emotions, or something they could be physically experiencing. Start by asking "what do I need to know about what I'm feeling or experiencing?" This question gives clarity. Second, and most important, follow it up with, "how can I improve my health or well being" in this area.
What does beauty mean to you?
Beauty means feeling good, appreciating and valuing yourself. When you are able to accept and value yourself your beauty naturally exudes out into the world. People notice that inner beauty on an energetic level and become drawn to you physically. The inner state is always reflected in the outer appearance.
Is there anything else you'd like to add about incorporating tarot into your life?
Tarot is mystical by nature but can be used for assistance in practical matters. I teach my tarot students that the question doesn't always have to be "what's going to happen." If you want tarot to be a useful tool let it help you understand what actions you should take to improve a situation or revel important factors that you are overlooking. I have helped people decide on a name for their book, settle on an optimal number of clients to have for business, and start saving money because they would be moving unexpectedly all by asking the right questions to my tarot deck.
Photo: Chaunte Vaughn
Prop Styling: Katrina Rozeville
Read More
How To Make Your Own Lip Balm In 5 Easy Steps
How To Master The Eyeshadow Draping Trend, According To A MUA
5 Beauty Products That Help You Fight Ingrown Hairs
Read more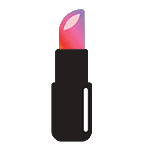 Back to top