A Broadway Makeup Artist Changed the Way We Think About Beauty
September 21, 2017
Makeup storytelling can go way beyond the palettes and contours of our favorite beauty bloggers and vloggers – sometimes it defines the characters we know and love. "Makeup tells a story; very much like the words, script – very much like anything else on stage," says Broadway makeup artist Angelina Avallone. Renowned for her work in The Little Mermaid, The Addams Family, Young Frankenstein, Cabaret, most recently, War Paint,as well as countless other productions, Avallone has created makeup looks for thousands of characters on the Broadway stage. These stories cannot be fully told without makeup – and Avallone is here to explain why.
Let's be real: The process of designing makeup for eight shows a week for upwards of twenty characters certainly seems like a daunting task – but Avallone has it down to a formula. "It all starts with the play, with the script, with the story. And it will depend on the character's needs and what this character is," she says of the early designing stages. And what does this preliminary character work entail? A lot of research."I think it's very important to try to understand what was available to women then," Avallone asserts of her female period-piece characters. "Today, we have so many choices," she says. "There are so many products – back in the day, there was a more limited selection."
The makeup concepts for a show actually come directly from what the actors and directors have to work with – the costumes, inflections and resources of the world that's being portrayed on stage. "I went through all of the costume changes, sketches, palettes," Avallone says of War Paint. "I looked through every costume basket for every character – for Patti Lupone for Helena Rubinstein, and for Christine Ebersole for Elizabeth Arden, it's really a collaborative process."
And while it's collaborative, a lot of changes are constantly being made depending on what theatre and actor you are working with. "You may have picked out the perfect shade of red lipstick," she says. "Everybody loves it in the dressing room – and then you put that actor under the stage lights, and you can't see it. It doesn't read – the red all of a sudden is looking pink or orange – and well, you have to go back and start all over again."
Carefully selecting products is the next step in Avallone's makeup design process – and it's all based on what type of character or monster she's creating. For body painting, she uses Kryolan Derma-Color and the Kryolan Waterproof Powder. "Because you need to keep that makeup on and fresh throughout the play, and then you can identify the moments where you can go in and just do some touch-ups backstage," she explains.
As for more standard makeup styles, Avallone cites Ben Nye as another holy grail backstage brand. "I think he's really underrated…[he] makes some of the best powders for women of color," she says. And when it comes down to makeup basics, she loves a good waterproof combination of pro-longwear foundations, pencils and lipsticks. "What the actor does dictates what you can use," she says. "And you have to think – how do I transition from all of this, what can the actors keep [between makeup changes], what can they take off, what do they layer on top of what they have?"
Avallone goes on to reveal that everything having to do with makeup is timed and choreographed during changes backstage. "How long would it take you to take your lipstick off, your face makeup off, and your eye makeup off? OK, let's time it," she says. "These are the products you need to take off; these are the products you need to put on – it really is down to a science."
And it's all of these moving parts combined that tell the story in it's entirety – with each makeup look embodying a persona of it's own. We asked the artist which one of her makeup designs she's most proud of. "It's like, 'which one of your children do you like more?'!" Avallone exclaims. "Everybody will teach you a trick," she says. "Everybody will have something that, you know, if you listen, you can learn." And makeup certainly has the ability to tell a story worth listening to.
Read more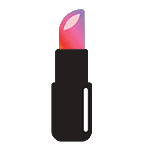 Back to top