Career Diaries: Meet Amy Liu, Founder of Tower 28 Beauty and Champion of Sensitive Skin
October 30, 2019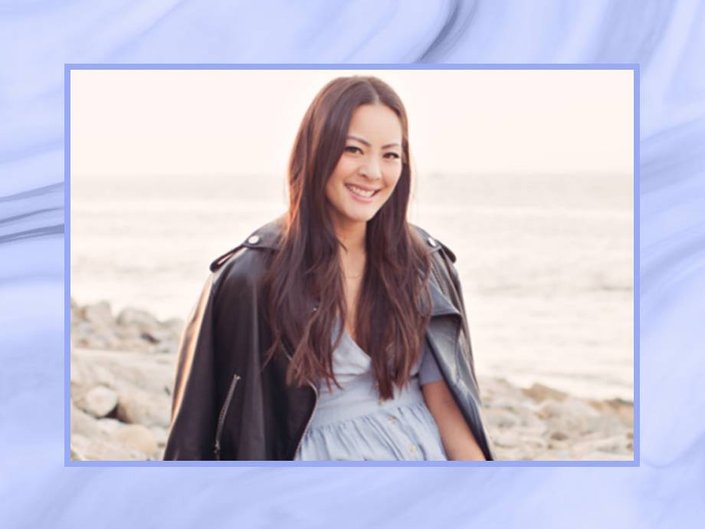 If you're an avid follower of all things beauty, you're familiar with the constantly blurring line between makeup and skin care. More and more, we're witnessing the creation of brands like Tower 28 Beauty that marry skin benefits with color cosmetics. To find out more about this category, we chatted with Amy Liu, founder and CEO of Tower 28. Ahead, she explains what makes her line sensitive skin-friendly (seriously, two products have been approved by the National Eczema Association!), what goes into her current beauty routine, and the moment in her career she's most proud of to date. 
Tell us a little bit about your background in beauty and how you got started in the field? I've worked in the beauty industry for 16-plus years now. During my first year in business school at the University of Southern California, I went to a school event and sat next to industry legend Michelle Taylor (former CEO of Kate Somerville Skincare, former President at Kiehl's). I offered to be her unpaid intern and commuted up to Santa Barbara for months where I received so much insightful experience. I helped her write a business plan for a cosmetics startup and was hooked. After that, I interned for Maybelline and have worked in the beauty industry ever since — sometimes at large companies and some smaller ones. I've worked with Smashbox, Kate Somerville, Josie Maran and more, always with the intention of doing something on my own in the future.
What was the concept behind the creation of Tower 28? Why makeup for sensitive skin specifically? I've struggled with eczema my entire adult life. Having sensitive skin as a beauty executive is not easy, especially when you are tasked with selling in the latest and greatest skin-perfecting products and your own skin is unreliable to test on. I found myself looking for products that were clean and good for my sensitive skin, not to mention products that were fun and cool, not medicinal and clinical. There have always been options for sensitive skin in skin care, but less in color cosmetics. Tower 28 is my answer. Lifeguard towers in Santa Monica (where I live) are numbered 1-30, and Tower 28 was always the one I went to with my friends. Not only is it a literal sign of safety, but I also love that the beach is a place that symbolizes community — it's a place where everyone gets to enjoy a healthy lifestyle and that is super important to me, too.  Our products are all $30 and under because I want it to be accessible.
Tell us a little bit about the progression of Tower 28. What was your first product and how has the brand evolved since then?
We launched with three products (SOS Spray, SuperDew and ShineOn Lip Jelly in Chill/Clear) on our own site tower28beauty.com. Two of the products (SOS and SuperDew) have the National Eczema Association Seal of Approval, which is important because it's symbolic of what we stand for. To clarify, this line is not only for people with eczema, but I see the seal as credibility that it's safe for sensitive skin. None of the products we launched with are color cosmetics because I wanted people to understand our positioning as clean and safe for sensitive skin first. Since then, we have launched tinted versions of our ShineOn Lip Jelly (three shades) as well as BeachPlease Luminous Tinted Balms (three shades) for lip/cheek.
Take us through the process of how products get approved by the National Eczema Association. What is needed for this?
Basically, the National Eczema Association has a giant list of ingredients that are not allowed; this list is not based on toxicity but rather potential irritation/allergies. In addition to following that, we use another blacklist that's largely based on Credo's list, which is a guideline for toxicity. Together, we use these lists in product formulation as a guideline for what cannot be in the products. Once the ingredient list is final, we put it through rigorous third-party testing to verify that it is not irritating and also get it dermatologist-tested. We submit all the information to the National Eczema Association for approval. Currently all our products meet the guidelines of the National Eczema Association but only two have the seal of approval. They have never given the seal to any color products, but we are trying to convince them!
What does a typical day look like for you?
I'm a mom of three kids, so my mornings start early and stay busy. I do all the glamorous stuff — pack lunches, make breakfast, clean, plus brush my kids' hair and make sure their homework is done and drop them off at school. But really, it's the one part of the day I can always count on seeing them, so I do enjoy it. Every day at the office is different. I go to my office most every day where I have a small, amazing team, and together we are always working on ways to surprise and delight our customers. It could be anything from planning content to new product development or dealing with supply chain. It's a lot of hard work but I'm grateful to have built a team of people I enjoy working with and respect, so I really look forward to each day.
What does your skin-care routine look like, and what is your skin like?
For the first time in my life, my skin is pretty reliable and in the best shape it's been in a long time. I honestly credit our SOS Facial Spray for that. I still get eczema flare-ups occasionally, but SOS stops it in its tracks so it never gets as bad as it used to, where I'd have to resort to topical and oral steroids. I have always been afraid of using anything active on my skin because it's so sensitive and have never done anything like Botox or lasers. Recently, I felt more confident and tried the Clear and Brilliant Laser and am loving the results. I am not super loyal to any skin-care products other than SOS, but currently I'm using the CosRx Good Morning Gel Cleanser that is pH balanced and good for sensitive skin. I follow with Drunk Elephant Protini for moisturizer and Osea Undaria Argan Oil to seal it in. I'm also newly religious about wearing sunscreen but am trying a million different ones trying to find a favorite that is clean and not greasy.
What's your favorite Tower 28 product you've worked on so far?
SOS has changed my life the most (no joke!), but I have a special place in my heart for our BeachPlease Luminous Tinted Balms. I'm a longtime fan of blush in general and love multi-products that I can use all over. I just love the finish and bit of luminosity it adds to skin.
How has working on Tower 28 impacted your life, and what moment in your career are you most proud of?
It's been amazing both personally and professionally. I truly believe it's a great lesson for my kids to see me trying and working so hard to start this business and experience the milestones with me. When I say that, everyone thinks I mean my girls, but actually I think it's even more important for my son to witness a strong woman strive and achieve so that he has respect for women. I've been so touched by how supportive all my friends have been but especially those in the beauty industry. So much generosity has come my way in the form of support, advice, introductions and more. Like they say, "Luck is generosity working in the opposite direction," and I like to think I've been generous about helping others in my career as well. There isn't just one moment I'm proud of but recently after we launched at Sephora.com, we received an email blast from them. My team and I just stared at it for a minute because it felt surreal. Every time I read a positive review, I get that feeling, too.
If you weren't in beauty, what would you be doing?
This is so random but I have a nodule on my voice box, which means I have a scratchy voice. I don't like being in front of a camera but I would love to be a voice actor. I even took lessons at one point.
What's your favorite skin-care ingredient of the moment?
Hypochlorous acid! It's the active ingredient in SOS.
What's your advice for an aspiring beauty entrepreneur?
Get some experience and learn on someone else's dime. It's a lot of hard work but the payoff will always be worth it. I worked in the industry for so long and I'm still surprised how much there is to learn.
And finally, what does beauty mean to you?
Confidence. Nothing exudes beauty like self-confidence, it literally changes the way a person walks through the world. Although I love beautiful makeup and skin-care products, my main interest in beauty has always been connected to the way it makes you feel. Whether it's better skin or a pop of color on your lips, the idea that I could make products that make people feel good about themselves is what gets me up in the morning.
Read More:
Career Diaries: Dr. Ellen Marmur
Career Diaries: Roshini Raj of Tula
Read more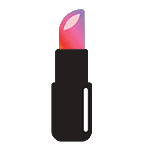 Back to top