How to Master Instant Waves, According to a L'Oréal Paris Celebrity Hairstylist
November 11, 2019
Flat hair is a feat that no beauty guru can easily conquer, but with the right products, style and technique, we're happy to report that it is possible. Adding waves to collapsed strands is one of the fastest fixes for faking fuller, more voluminous hair. We chatted with L'Oréal Paris Celebrity Hairstylist Jonathan Colombini to find out exactly how to get it done. Here's his step-by-step guide for achieving instant hair waves.
STEP 1: Start With Clean Hair
According to Colombini, beginning your style with clean, dry hair is the key to getting it right. "I'd advise using L'Oréal Paris EverPure Shampoo and Conditioner to create a clean canvas that will reflect the most shine," he says.
STEP 2: Use a Barrel Curling Iron
Instant waves can be achieved using a 1½-inch barrel curling iron. "Wrap a half-inch subsection of hair around the iron, leaving out a quarter-inch of the ends for a more natural effect," he says. The trick here is to make sure you are rotating the direction of each subsection: curl clockwise, then counter-clockwise to "prevent the curls from wrapping around each other" and looking too formal.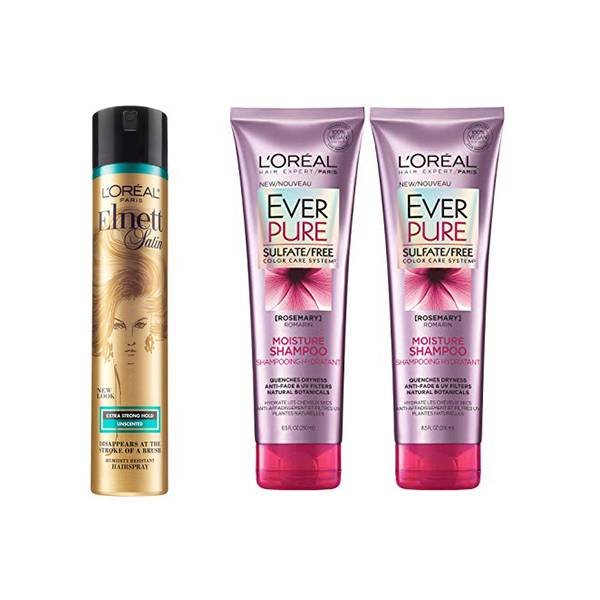 STEP 3: Set With Hairspray
When your curling is complete, lightly run your fingers through the curls to separate them. "For another layer of security, I recommend using a texture spray or dry shampoo, and then finishing with the L'Oréal Paris Elnett Satin Hairspray," says Colombini. He also adds that you should avoid products that create moisture or shine. "Oils or blowout/styling creams can jeopardize longevity of the curls as they add weight to the hair." And that's the last thing you'd want for your voluminous instant waves!
Read More:
The Eyeshadow Stencil Makeup Tutorial You Have to Try
The Best Hydrating Lipstick for a Moisturized Pout
7 Powder Foundations to Add to Your Stash ASAP
Read more