We Can't Stop Staring at This Glam Makeup Look Victor Ramos Created Using the NYX Modern Dreamer Palette
October 10, 2019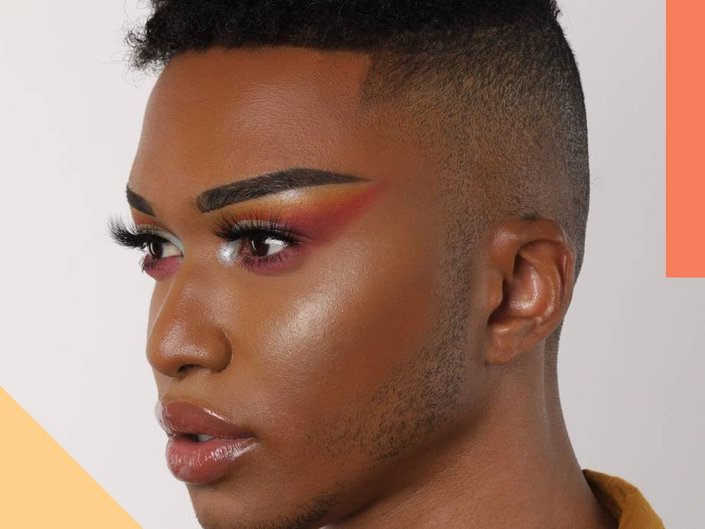 Mastering the art of colorful eye makeup can be intimidating, which is why sometimes we call on a little help from our makeup friends. Whether it's creating a multicolor eye or mastering a cut crease, beauty influencer and artist Victor Ramos has always had our back with his creative, artistic and, most importantly, flawless eye makeup looks. That's why we challenged him to give us a colorful eye makeup tutorial using only one palette: the NYX Professional Makeup Modern Dreamer Eyeshadow Palette. And damn, just wait until you see what he came up with, ahead.
STEP 1: Start Building Your Crease
Apply Pressed Pigment 20, a beautiful bright coral shade, with a flat-packed eyeshadow brush on the crease. If you have hooded eyes like Ramos, apply it slightly above the crease to achieve the same effect.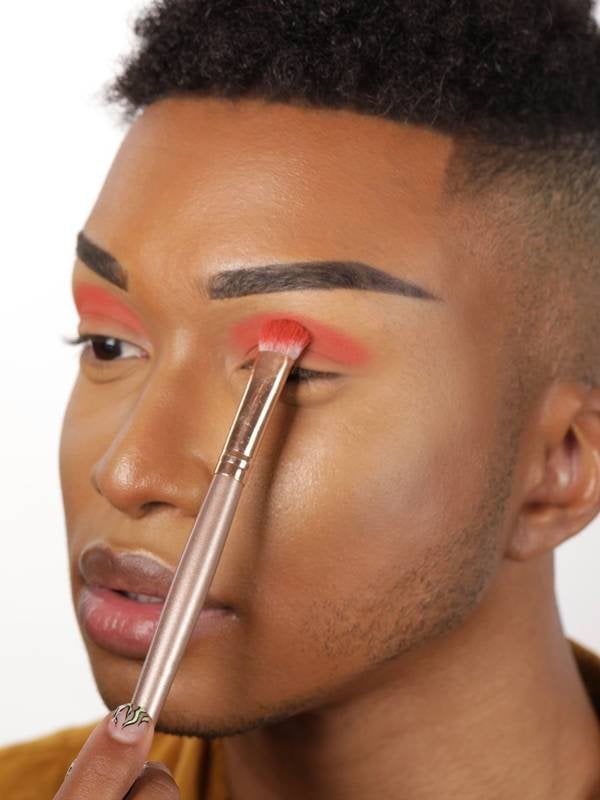 STEP 2: Draw it Out
Using the same brush, begin to wing out the coral shade towards the temples, stopping at a place that's parallel to the end of your brow.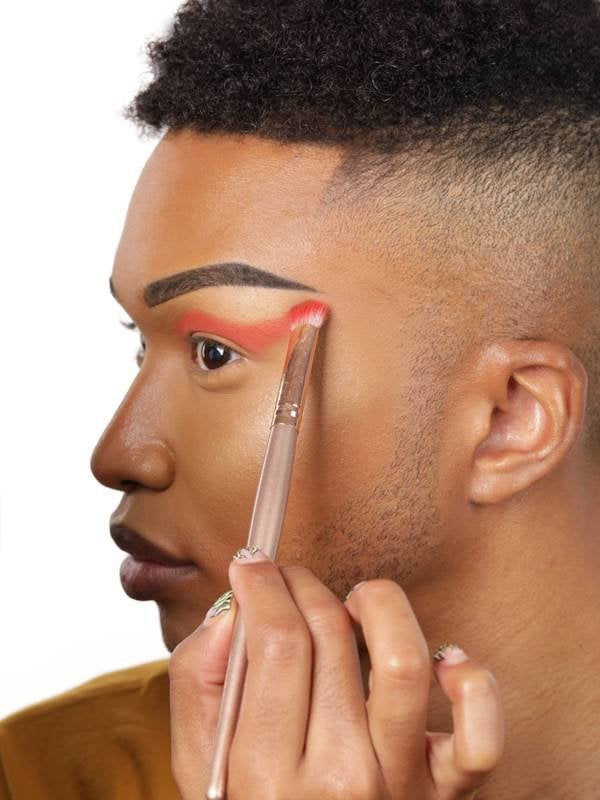 STEP 3: Start to Fill in the Lid
Next, apply the coral shade onto the lid and connect the wing to your lash line.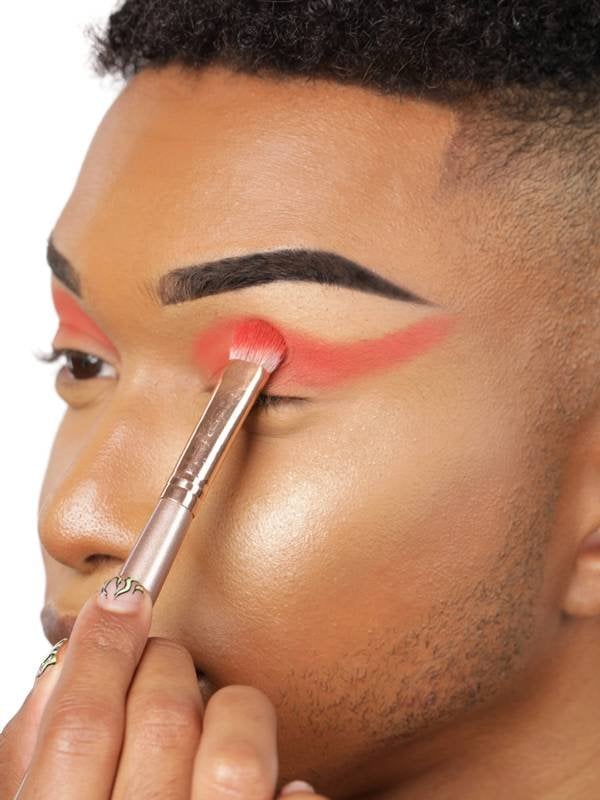 STEP 4: Highlight With Yellow
Pick up Pressed Pigment 18 (a bold yellow) and highlight the brow bone, blending it in softly downward into the coral.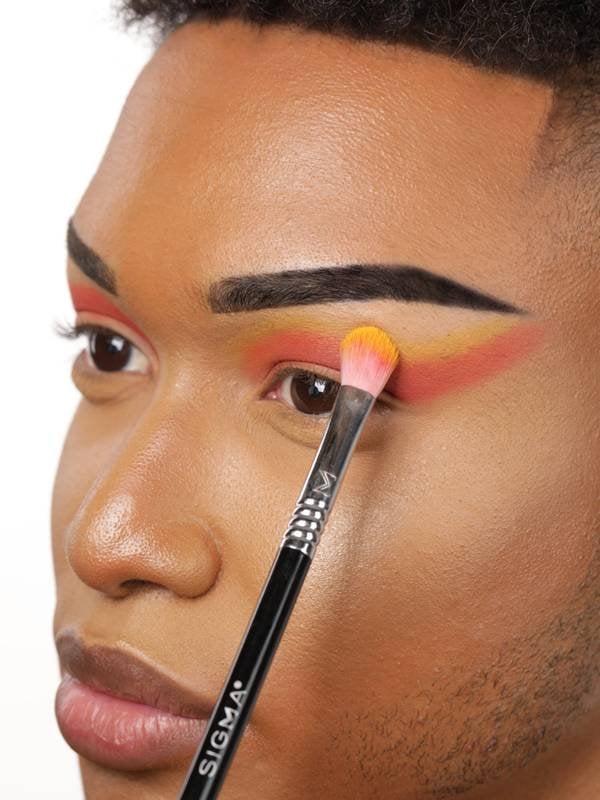 STEP 5:Create Your Cut Crease
Using a concealer brush, cut the crease with the NYX Professional Makeup Can't Stop Won't Stop Concealer in Fair by applying it up to 3/4 of the length of your eye space. If you have hooded eyes, cut slightly above the crease.
STEP 6: Add Some Blue
Apply the shimmery blue of Pressed Pigment 26 to the inner lid / cut-crease area.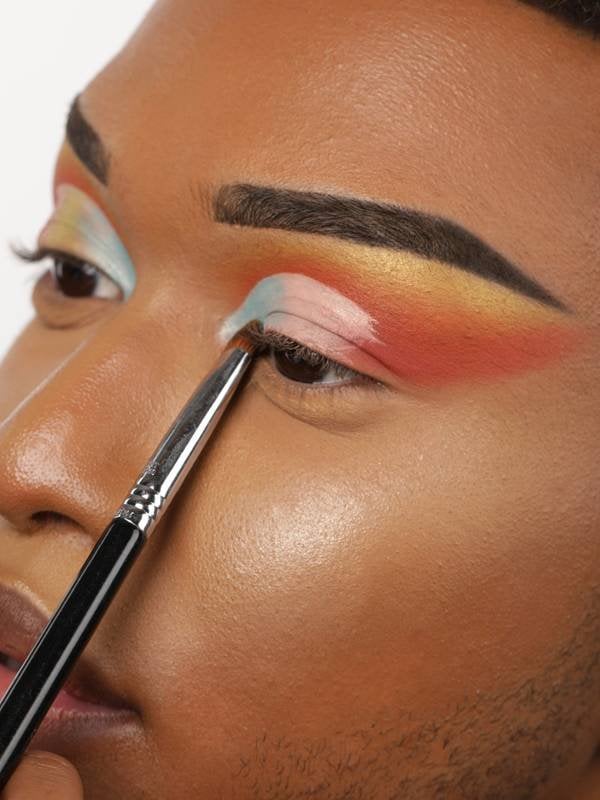 STEP 7: Add Some Green
Next, add the shimmering green of Pressed Pigment 22 to the middle of the lid /cut crease.
STEP 8: Add a Purple Finish
Complete the lid color by applying pressed Pigment 28, a gorgeous, icey lavender shade, to the outer corner of the cut crease.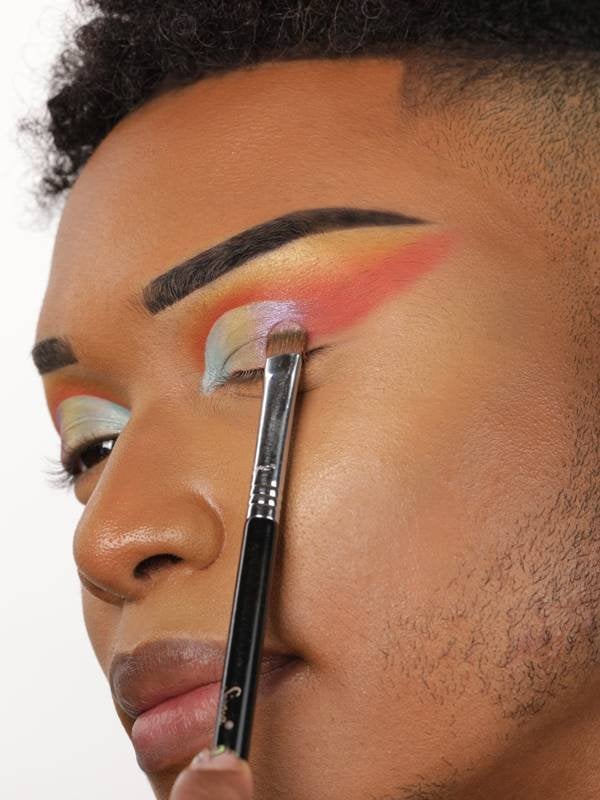 STEP 9: Blend, Blend, Blend
Blend the outer cut crease with a clean, fluffy brush.
STEP 10: Add a Pop of Highlight
For a pop of highlight, apply Pressed Pigment 33, a striking silver, to the inner corner.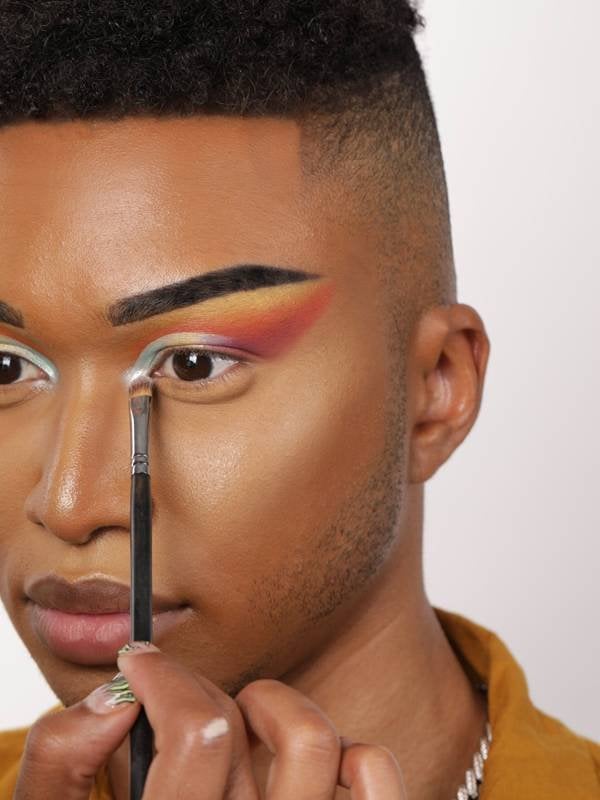 STEP 11: Line the Lash Line
Line the lower lash line with Pressed Pigment 29, a hot magenta.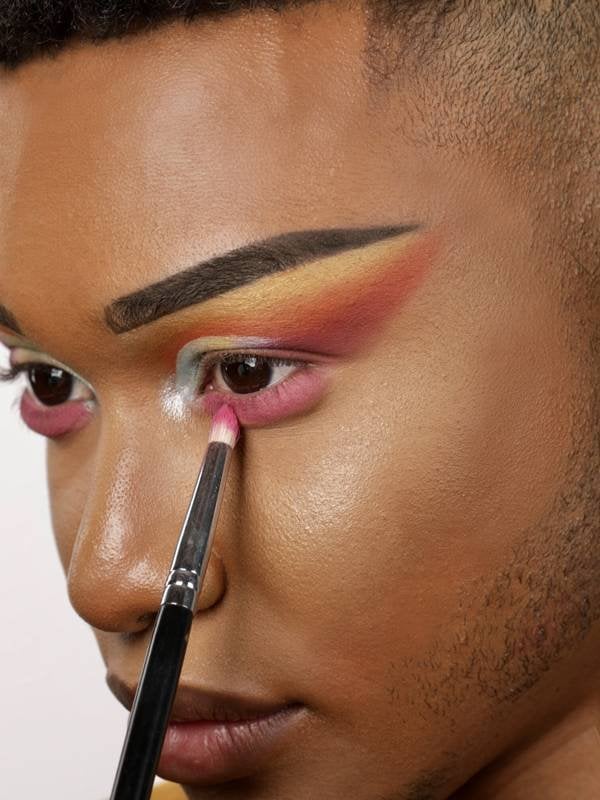 STEP 12: Complete your Brow Bone
Add a touch of the silver (33) on your brow bone for a final, shimmering pop.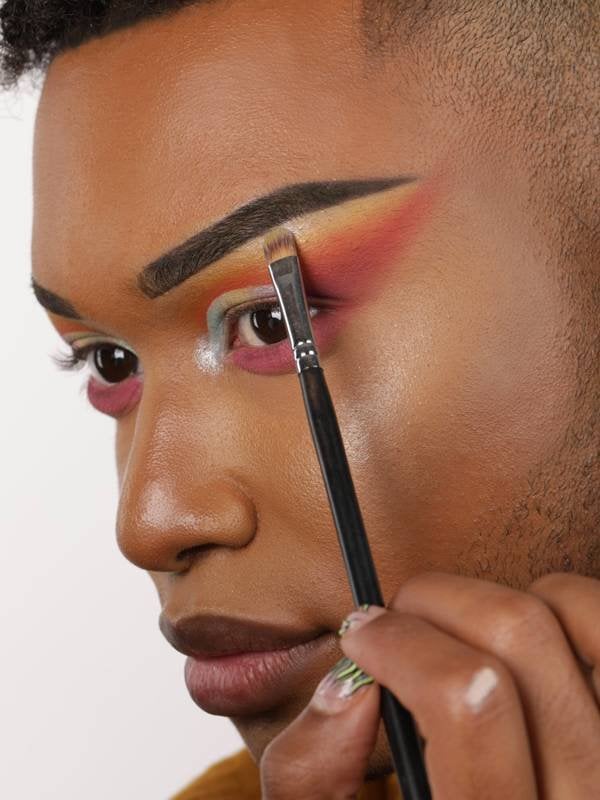 STEP 13: Mascara Time
Coat your lashes with the NYX Professional Makeup On The Rise Liftsacara.
STEP 14: Add a Neutral Lip
Apply the L'Oréal Colour Riche Lipstick in Fairest Nude for a slightly pink, neutral lip.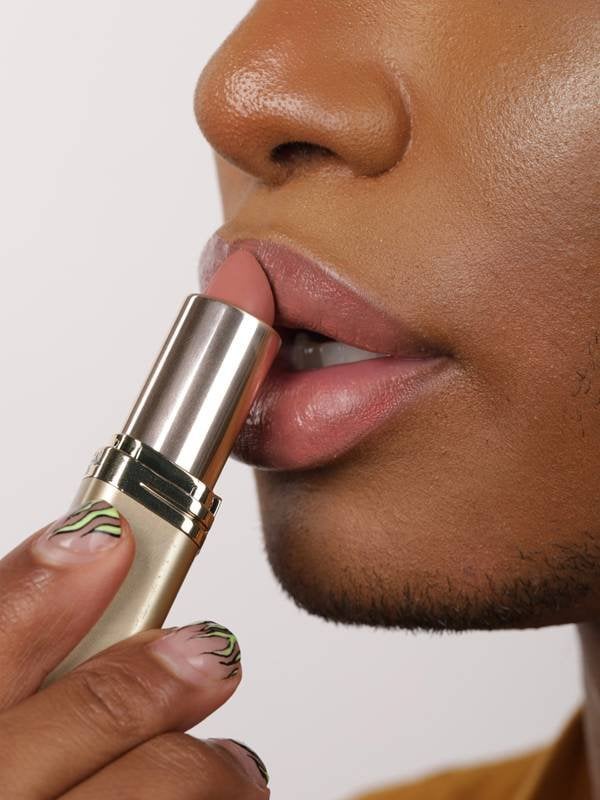 STEP 15: Finish With a Gloss
Glaze the lips with the Maybelline New York Lip Plumper in Close Up, and your colorful, glam look is complete.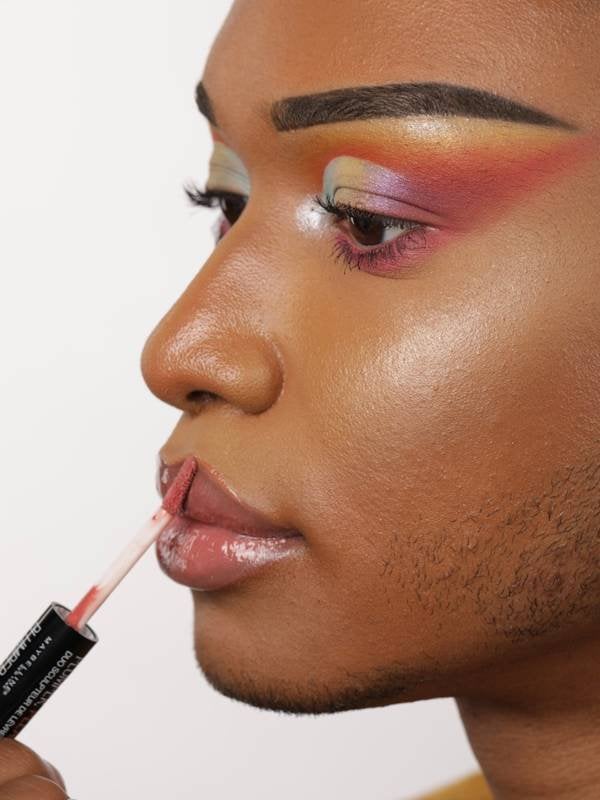 Read More:
The Eyeshadow Stencil Makeup Tutorial You Have to Try
The Best Hydrating Lipstick for a Moisturized Pout
7 Powder Foundations to Add to Your Stash ASAP
Read more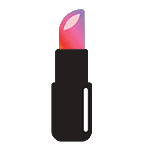 Back to top