6 Pro Tips for Creating a Standout Virtual Holiday Party Makeup Look
December 03, 2020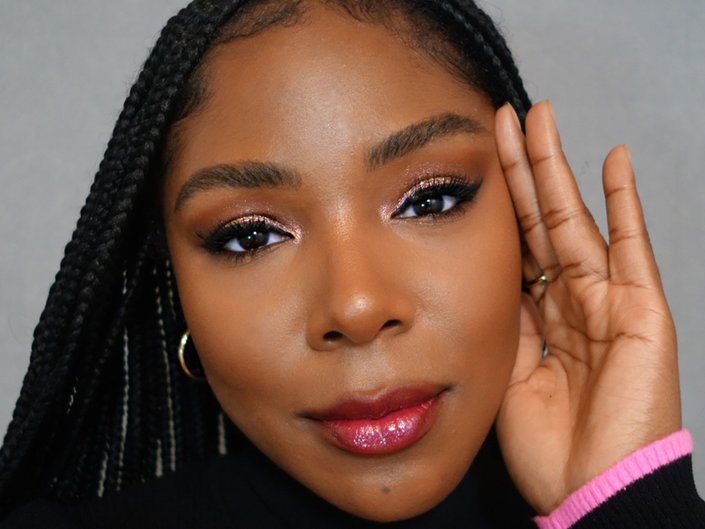 Because of COVID-19, the holiday party circuit is going to be a bit different this year. Instead of big, glitzy parties or cozy gatherings, your calendar may be filled with virtual fêtes. But just because you'll be toasting friends and family from the comfort of your own home doesn't mean you can't still have fun with your makeup in the form of glittery eyeshadow, monochromatic jewel-toned looks or a bold statement lip. We asked four pro makeup artists for their tips on how to create a knockout holiday party look that'll stand out over video chat. Read on to get inspired.
Apply All the Glitter
"Now is the time to do a dramatic glitter eye," says beauty expert Mary Irwin. "Glitter looks amazing in good lighting." She suggests starting with the eye before the rest of your face, "that way if there's any fall out, you aren't spending time cleaning it up and potentially leaving marks that will show on camera." For all of your glitter shadow needs, check out the Urban Decay Stoned Vibes Eyeshadow Palette.
If you're not comfortable with a full-on glitter eye, makeup artist Jonet Williamson (who also created the look pictured here) says that you can do a glitter liner instead. "Do a black winged liner and top it with a little bit of glitter or just add it in your tear duct," she says. "Definitely add lashes because they look really nice on camera."
Another option is to embellish a look with rhinestones. "Use eyelash glue to adhere them to your lids in any pattern you like," says AJ Crimson, makeup artist and founder of AJ Crimson Beauty.
For Lips, Bolder Is Better
"You want all eyes focused on what you are saying," says Crimson. "So draw them in with a bright pop of color."
Irwin also notes that a strong lip is flattering, no matter what your lighting situation is. "I'm obsessed with the Maybelline Super Stay formulas — they really do stay on all day," she says. For a festive shade, try the Maybelline Super Stay Matte Ink Liquid Lipstick in Individualist.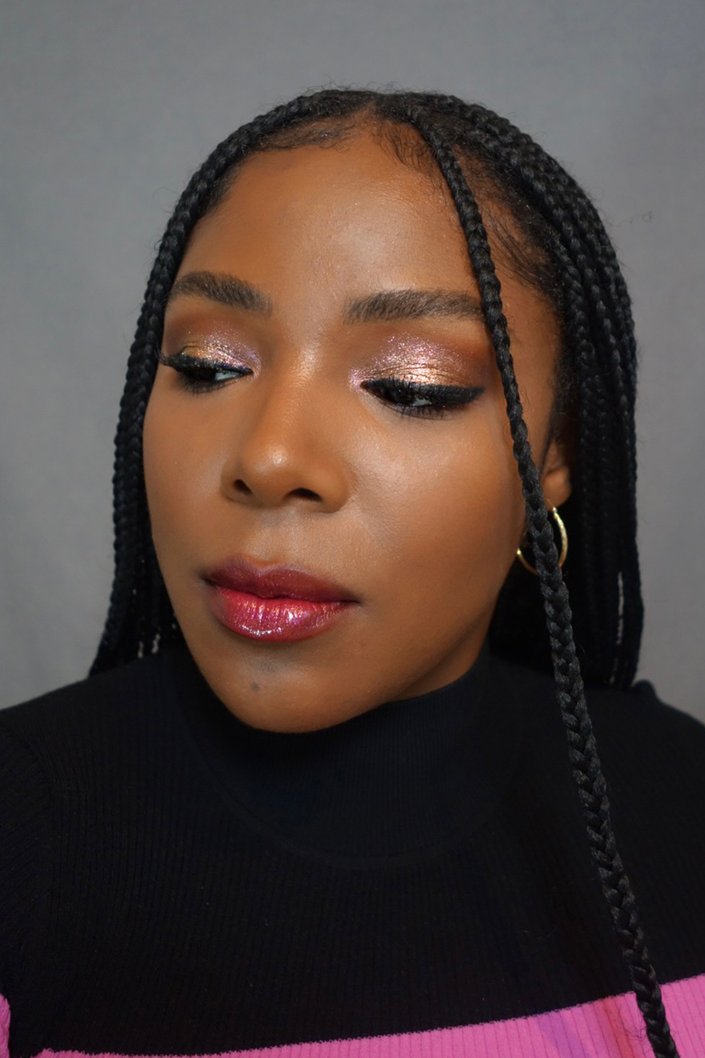 Take Things to the Next Level With a Glitter Lip Topper
Speaking of glitter and a bold lip, get even more festive by applying a glitter lip topper over a bright color. In the look featured in the image above, Williamson used the NYX Professional Makeup Diamonds & Ice, Please Lip Topper in Power Trip to add some extra glam and sparkle that will pick up well on camera.
Pop Some Champagne on Your Cheekbones
In addition to a glitter eye and a bold lip, Williamson says that the third must for any virtual holiday party look is balmy, glowy skin. "Apply an iridescent, dewy highlighter — the more, the merrier," she says.
Be More Heavy-Handed Than You Think You Need to Be
To get your look to come across as bright and bold on camera as it does in real life, don't skimp on product. "The camera tends to dull colors, so you will need a little bit more than you may think," says Savannah St. Jean, beauty expert and owner of Savannah Rae Beauty. "When you think your blush is perfect, add a little bit extra for good measure. The camera will tone it down." She also suggests taking the time to perfect your complexion with foundation and concealer. "Cameras enhance shadows, so the more you can even your skin tone, the less the camera will pick up the shadows," she says.
Invest in Good Lighting
Even the most standout makeup look can look less than impressive in bad lighting. "A ring light will really improve the quality of the visual the camera picks up," says Crimson.
Photography and Makeup: Jonet Williamson
Read more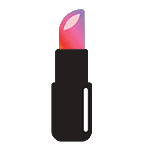 Back to top