3 Beauty Influencers You Need to Know Now
July 11, 2017
If you haven't already checked out L'Oréal's newest online community to unite beauty lovers, WeLove.Makeup, you need to get there stat! It's the 1st beauty-only video platform to allow influencers and makeup lovers to share, explore and interact with curated, personalized makeup content. Featuring over 100 beauty influencers, it lets you search through their beauty how-to videos, and it discovers ones that are personalized to your skin tone, features and hair color — all while also interacting with like-minded beauties!
Check out three of the up and coming influencers on welove.makeup! These vlogging/blogging/posting superstar beauty influencers are true forces of (beauty) nature who have more than a few expert tips to share. Read on for their beauty insight — and to find out why their videos are so addictive!
Jessica Lee
Who she is: A beauty blogger, vlogger and freelance makeup artist + hairstylist
Find her at: @jessicalee422
http://bubblesandbeauty.blogspot.com/
www.youtube.com/user/jessicalee422
www.instagram.com/jessicalee422/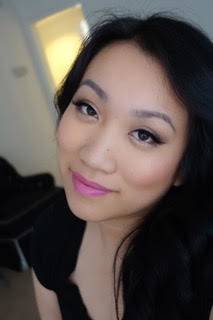 Why She's Awesome
This 31 year-old lippie-loving New Yorker (with over 96K followers) vlogs and posts out of her office loft space and creates unique 'swatch art' — cool designs out of makeup to show off colors on her blog and Instagram feeds. She first became addicted to YouTube haul videos, watching them for hours and buying products featured. Then, after hours she'd search for Asian beauty videos, but struggled to find ones she really liked. That void in the market is what eventually led to her starting her own channel. Since she's been on YouTube, she's evolved from hauls to tutorials to DIY's and is constantly switching it up. Fans love her nail art and DIY beauty videos (as a freelance makeup artist and hairstylist, Jessica knows her stuff!) but it's what she calls her 'weird Asian beauty products videos' filmed with her adorable husband that will crack you up.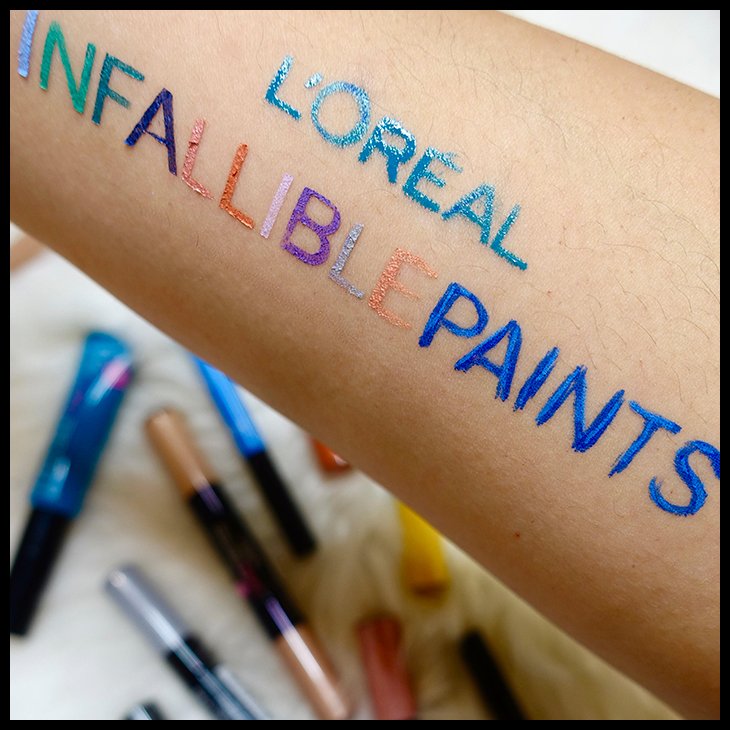 Besides the cool products featured like the Bubi Bubi Lip Mask and Donkey Milk Aqua Mask themselves, "You always get our raw and uncut reactions which definitely results in some hilariousness! I mean who wouldn't want to put bubble masks on or wax their husbands," she says. And yes, her bubbly personality and takes on beauty itself can also be hilarious. But despite her spirited and lively tone and the creative, fun video effects that keep her videos moving, her belief in the confidence-boosting power of makeup to change how you feel about yourself always comes through. "It's the little boost everyone needs," says Jessica (who's also a full-time teacher for children with autism).
Jessica's Fave Products
Her favorite skincare products include M-61 Vitablast C Scrub and Mask, Laneige Lip Mask and Lancôme Bi-facil Face Makeup Remover. For makeup, she can't live without Jouer Lip Crémes, It Cosmetics CC Cream, Dolly Wink liquid liner and Iope Air Cushion. She's also a big fan of "weird Asian products" like the Bubi Bubi Lip Mask, Donkey Milk Aqua Mask and Etude House Tint my Brows Peel off Gel.
Dying to see her funny videos? Watch below.
Adyel Juergensen
Who she is: A beauty blogger/vlogger
Find her at: @adyeljuergensen
www.youtube.com/user/xLiveLaughBeautyx
www.youtube.com/user/xLiveLaughBlogx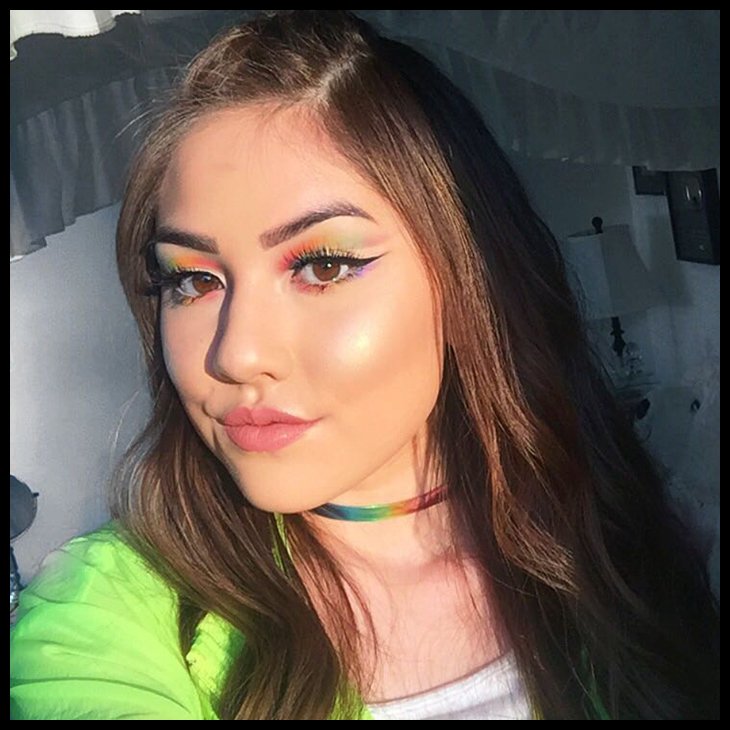 Why She's Awesome
The baby of the group at just 18, Adyel Juergensen from Long Island, NY started her vlog in eighth grade, which she says "explains my username, @livelaughbeautyx, haha!". The self-taught videographer discovered YouTube as an American Doll-obsessed 8-year- old. Watching like-minded girls filming themselves playing with their dolls, she wanted in on the action-- so she grabbed the family camera and got to it--discovering a love for filming and editing she hopes to pursue for life. The dolls gave way to a fashion passion, and from there she fell in love with the cosmetics industry and has been creating both fashion and makeup videos ever since for her over 170K audience. But unlike many teens (or adults for that matter!) who might mistake beauty for something superficial and self- absorbed, for Adyel, it's all about self-love, self-expression and creativity. "I love that everyone comes together with the simple hobby for makeup. Beauty also comes from within and I love being able to have this platform to inspire young girls and women around the world with advice on loving yourself," she says. To that end, her videos often start with an original 15 second intro that uplifts the viewer with music and positivity.
And something you'll also find in the great tutorial videos (which she shoots from her childhood bedroom)? Highlighting tips…and more highlighting tips. "I talk about highlighting in just about every video. I love to glow and I have tons of tricks to get that perfect glow," she says. Two of her best: "Using a cream highlight under powder highlight-- and reapplying highlighter to your face while it's still wet with setting spray. These two techniques will forever give the most perfect glow and I preach them in almost every video!", she says. To pull off the perfect glow she relies on her favorite highlighting cream, "My all time favorite is the L'Oréal Paris Magic Lumi Light Infusing Primer. It gives such a natural and beautiful light and glow to the skin."
Adyel's Fave Products
"I absolutely love NYX Gotcha Covered Concealer," she says. "I am such a fan because it is super full coverage and even waterproof!" Her favorite cleanser right now is the new Lancôme Miel-en-Mousse Foaming Cleanser. "It removes all of my makeup with just two to three pumps," she says. "Even when I go back in with a micellar water and a cotton pad afterwards, there is never any makeup residue left on my face. This is the only cleanser I own that has done that!" She's also a big fan of the L'Oréal Paris Magic Lumi Light Infusing Primer — either mixed with her foundation or used as a highlighter. And she loves the coverage of Maybelline Fit Me Matte and Poreless Foundation.
What more highlighting advice? Check out her video here:
Nikki Apostolou
Who she is: A beauty vlogger + plus size fashion
Find her at: @recycledstardust
/www.youtube.com/user/Nix92585
Why She's Awesome
This Native American 'cosmeholic' as she calls herself, is, a 31 year old plus-size NYC fashionista and science nerd (fun fact: her handle name is inspired by the famous Carl Sagan quote "we are all made of stardust"). Nikki began vlogging in 2012 in a quest to be raw and real and answer all the questions about a product she herself wanted to know. Her vlog is meant to be a contrast to what she saw in existing blogs and vlogs - which was more selling than informing. Inspired to do better, she went about creating the kind of content she craved, and to this day aims to give viewers honest and detailed reviews to help her viewers (over 150K of them!) fall in love with products but not waste their money. "My followers know that I describe things exactly as they are. If a lipstick is going to make you look like a swamp-thing because it's so streaky, or a fragrance smells like hairspray, I'm going to be real with you," she explains. Nikki's also a highlighting addict. She suggests users wear it whether going to the beach or full-on glam. "Glow to the Gods! Shine bright like a diamond! Everyone looks great with a little bit of glowing skin!" she says.
Her go-to glow routine? "I always start out with a primer. The L'Oréal Magic Lumi Light Infusing Primer is one of those amazing products that you can wear under your foundation, mixed into your foundation, or over your foundation. You can achieve different levels of glow with one simple product. If I'm having some problem areas I will use L'Oréal Infallible Total Cover Color Correcting Kit so that my skin tone looks even. From there, I applyL'Oréal Infallible Pro Glow Foundation because it sets down to a very natural finish orL'Oréal Lumi Cushion Foundation because it's light weight,"
Nikki's Fave Products
She's also brow-obsessed. "Sometimes I go for the strong Instagram brow or sometimes I go for a more feathered look. I will usually grab Maybelline New York Brow Precise Shaping Pencil or Brow Drama Pomade Crayon. My eye look varies by day, just like my brows, it can be totally glam or a solo swipe of shadow. Doing my highlight is, of course, my favorite part. I love the feeling of L'Oréal Lumi Liquid Glow Illuminator. I will place a small drop on my hand and blend over my upper cheekbones, Cupid's bow, and nose using a fluffy highlight brush. I will often top this with L'Oréal Lumi Powder Glow Illuminator. Contour and lips also depend on the day- but recently I've been reaching for a long wearing product likeMaybelline New York SuperStay Matte InkLiquid Lipstick for the lips and FaceStudioMaster Bronze Kit for a summer bronzed look."
See Nikki in action!