Are Mink Lashes Worth the Hype? A Beauty Expert Weighs In
November 24, 2020
Whether you apply a couple coats of your favorite

drugstore mascara

, commit to

falsies

on the reg, or swear by extensions, there's no denying that eyelashes can transform your makeup look. Mink eyelashes are a type of false lash that gets a lot of attention in the beauty world because they're ultra voluminous and fluffy. But compared to other, more natural-looking

false eyelashes

, are they really worth the hype? To find out, I reached out to beauty and fashion expert Billie Gene for his take.
What Are Mink Lashes?
"Mink lashes are the most luxurious false lashes that initially were made out of mink fur to create the illusion of a fuller lash," says Gene. If you don't know, a mink is an animal that's similar to a ferret. Gene explains that mink lashes gained popularity due to the high demand of people wanting to recreate celebrity red-carpet looks. They have since evolved, however, and are now made with synthetic fibers or even human hair. "Thanks to the awareness of animal cruelty, mink lashes are now mostly just used as a term to describe a fuller, thicker lash," says Gene.
Are Mink Lashes Worth the Hype?
"Yes, mink lashes are totally worth the hype," explains Gene. "They allow you to elevate your makeup in seconds and help you create the most glamorous look." Whether you're looking to rock a doe-eyed fringe or bring your every-day eye makeup to the next level, there's a mink lash style for you. Looking for a recommendation? Try the
Kiss Faux Mink Magnetic Lashes in Crowd Pleaser
. Available for $6.29, not only are they affordable but they're also magnetic, making them really easy to apply. Swipe on the
Kiss Magnetic Liner
on your top lash line and then place your false mink eyelashes right on top.
Read more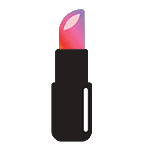 Back to top