What Does "MUA" Mean? Here's a Brief History of the Makeup Term
May 25, 2022
One Google search of the term "MUA" and you'll find results from beauty sites everywhere. But what does MUA stand for? It's an abbreviation for makeup artist that is used regularly within the beauty community. Here, we're briefly breaking down the history of MUA and sharing why we use the term today.
The Origin of MUA
MUA is a nickname for the term "makeup artist." While not new, it gained momentum on the Internet thanks to beauty influencer Manny Gutierrez, who goes by Manny MUA on Youtube, Instagram and Twitter. In 2017, Gutierrez became the first male face of a Maybelline New York campaign, and shortly thereafter, fans and makeup amateurs alike suddenly realized that MUA was not Gutierrez's last name (nor the sound people make when blowing a kiss). MUA quickly transformed from industry slang to a more common term that consumers now recognize.
The term MUA also has ties to MakeupAlley, a makeup product and review forum that was founded in 1999. The popular blog is renowned for its swatches and limited-edition makeup reviews, and has won over the trust of makeup lovers everywhere since its creation. Today, MakeupAlley is trademarked "MUA Inc." for short.
MUA Today
With social media colliding with the beauty world, the term MUA has endured. All it takes is a quick search for "#mua" on Instagram for a whopping 81+ million makeup posts — from cut crease tutorials to lip art — to become available at your fingertips.
Photo: Chaunte Vaughn, Courtesy of L'Oréal
Read more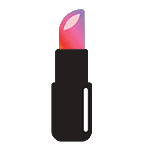 Back to top