What Makes Makeup Waterproof? A Chemist Weighs In
November 18, 2020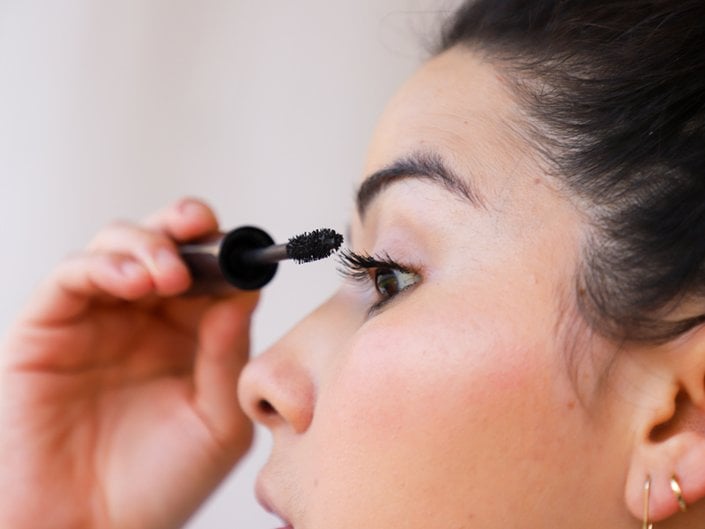 Our Beauty P.I. series is where Makeup.com editor Alanna delves into the history and behind-the-scenes science of various makeup products — where they originated and how they've evolved. Next up on the list is waterproof makeup.
We've heard it before and we'll hear it again: If you're a beauty lover who has difficulty maintaining a full beat for hours due to sweat or physical activity, waterproof makeup is made for you. These anti-H2O formulas do an excellent job of keeping your mascara in place and making sure your foundation doesn't slip. We tapped L'Oréal Associate Principal Chemist Roselin Rosario to find out exactly how they work. Here's what she had to say.
Waterproof Makeup Is Formulated Differently
According to Rosario, waterproof and regular makeup formulas are very different, but they may contain some of the same ingredients, depending on what the product is. "Waterproof formulas are specially formulated to resist and stay put when exposed to water — so they contain adhesive materials that make the product stick to the skin," she says, adding that the only thing that can remove them are oil-based removers.
What Ingredients Make Makeup Waterproof?
As far as the actual ingredients that help impart waterproof properties, fill formers are the golden ticket. "A film former is typically a large molecule that, when spread, forms a film that covers the substance's surface continuously," says Rosario. "There are many adhesive film formers that give waterproof properties, and most are silicone- or acrylate-based polymers." Additionally, these film formers are carefully chosen to create the formation of lightweight and breathable films, in order to ensure a comfortable wear on the skin. "Other water-soluble ingredients are also used to reinforce the system and give even stronger water resistance."
How Waterproof Makeup Is Tested
Before a waterproof product leaves the lab, every formula is thoroughly tested to make sure that it will actually withstand water. According to Rosario, the water resistance of a formula is first tested in vitro by applying the product onto a material that resembles the intended area of application (like a false eyelash), and water is then applied to see if the product gets removed. "Formulas that do not pass the in vitro tests are either abandoned or reformulated," she notes. "Then the formulas are tested on humans to check their performance and ensure that they are indeed waterproof." That's right, every product from the L'Oréal Paris Air Volume Mega Mascara Waterproof to the Maybelline New York Super Stay Matte Ink Liquid Lipstick goes through a round of IRL testing on people before it hits the market.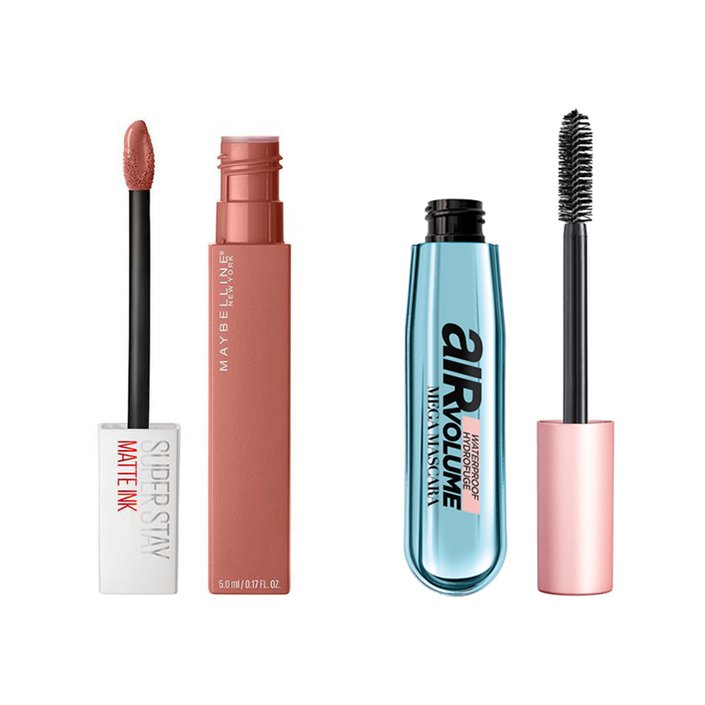 Why Waterproof Makeup Is Beneficial
"Waterproof makeup can help the overall look last longer, especially when there is more humidity or sweat due to high temperatures," says Rosario. It can last through outdoor sports or physical activities all year round — and for that, it's an MVP in our collections.
Read more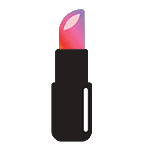 Back to top