#WCW: Wende Zomnir, Founder Of Urban Decay
May 09, 2018
#WomanCrushWednesday celebrates our favorite beauty influencers.
Here, Wende Zomnir, founder and chief creative officer of Urban Decay Cosmetics, shares her story, favorite makeup at the moment and her favorite cult classic Urban Decay product name.
How did you get started in makeup?
Like most women, I stole my first lipstick from my mother, and I was addicted! I loved the smell, the feel, everything! There's even a picture of me in a family photo album trying to apply mascara at age two. But my real love affair with makeup started when I was 13. My mom got me one of those blockbuster sets, and I never looked back. When I was in college, I even worked at the Elizabeth Arden counter for the free makeup!
What does a typical day look like for you?
I get photo-ready then head to the office to shoot a video and meet with my product development team. Not being one to shy away from a full-face of makeup at the gym, I'll go workout immediately after, putting our makeup through the ultimate road test! Then back home to touch up and get ready for dinner with an organization like the Feminist Majority Foundation, honoring women who have contributed to global women's rights.
How has working in makeup impacted your life, and what moment in your career are you most proud of?
I am so proud of The Ultraviolet Edge, our global initiative to empower women. I've been lucky enough to grow Urban Decay into a global brand, and now it's time to give back and help other women achieve their goals as well.
If you weren't in makeup, what would you be doing?
I'd be a writer or a painter.
What's your favorite product at the moment?
Right now, I'm obsessed with Vice Lipstick in Afterdark. It's bright, yet dark. It's pretty, but edgy. It goes with almost every makeup look without being neutral.
How do you go about naming your products?
Our mantra is, and always has been, beauty with an edge. We like to describe Urban Decay as feminine, a little dangerous and a lot of fun — and that comes through in everything we do, including the names we give our products.
What is the meeting process like when you're deciding?
I do a lot of the naming, but I like to involve other people because it's a fun group activity. In general, we really don't shy away from much. We don't swear in our names, but we do reference all kinds of different things. We put it all on the table with a collection of names, and we edit from there. Sometimes the name is just there; other times, we refer to this list of names that we keep when we're stuck. Other times, nothing on the list works, so we get a whole group around the table to brainstorm.
What's your favorite part about naming products?
Sometimes it involves a glass of wine or two; that stuff gets pretty in the gutter! There are no rules in the room, and nothing is too awful. It doesn't have to leave the room or even make the list of backup names, but it's always fun.
How does product naming tie into what Urban Decay is about?
Urban Decay resonated because not only was it a shocking name for a makeup brand, it was also catchy. It reflects our ideas about how beauty can be different, unexpected and unusual, like finding inspiration in the iridescent rainbow sheen of an oil slick. People love that it's a little bit high-spirited and doesn't fit with other beauty notions.
What is your favorite Urban Decay product name?
Vice Lipstick. I don't drink, I don't smoke, eyeshadow is my vice!
Read more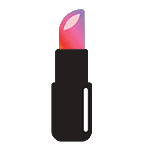 Back to top