The 2000s Makeup Trends We Want to Copy STAT in 2019
February 05, 2019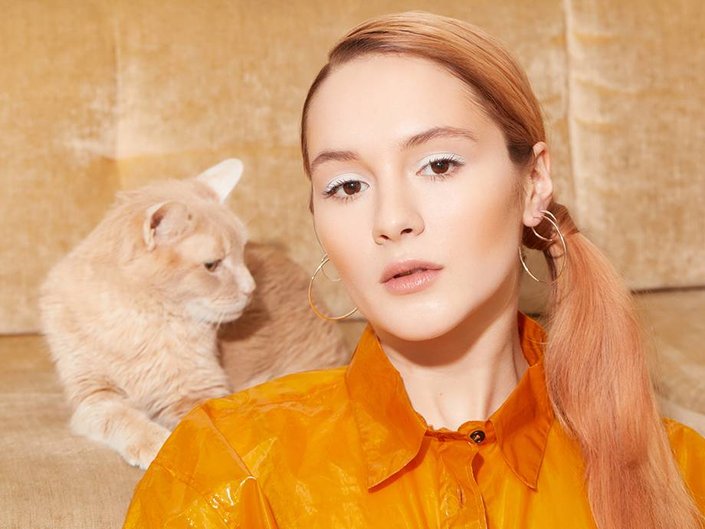 The early 2000s are calling — and they want to send us some of their most renowned makeup trends. For real though, the first decade of millenia gave birth to some of the most iconic beauty looks: from brick red lipstick, to smokey eyes, glassy gloss and everything in between. To give some of these looks a 2019 update while still celebrating their authenticity, we called in NYC based MUA Anne Kohlhagen to recreate four of our favorite looks. Here's what she came up with (cue the Time Warp).
Frosted Lipstick
When we think of the early 2000s, a few trends come to mind, but perhaps the most memorable is the frosted lip. This icey finish is simple to achieve, says Kohlhagen, and "you can apply a frosted lipstick the same way as a regular one — with a brush or right from the tube." One of our favorites to replicate the look is NYX Glitter Goals Liquid Lipstick in Crystal Crush. If you're feeling like the lipstick is a bit lackluster after application, "try lightly brushing a frosted eyeshadow over the center of the lips," she adds, "this will add extra shine."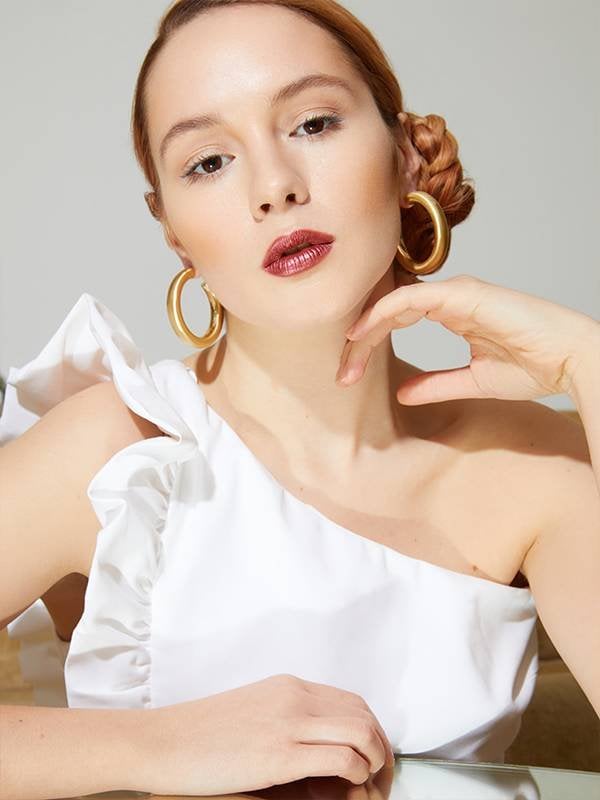 White Eyeshadow
Wearing white eyeshadow is a 2000s trend that we're typically not too torn up about leaving behind, that is, until Kohlhagen came up with her modern take that has us reeling. In order to get the shadow to really pop, she notes to "start with a really light concealer on the lid first." This will make the white pigment really pop off of your skin tone — and we recommend using a full coverage formula like the NYX Can't Stop Won't Stop Concealer to get this done. We love that this white shadow is soft, blended, but still packs a punch, and it makes us want to reach for the colorless shade without hesitation in 2019.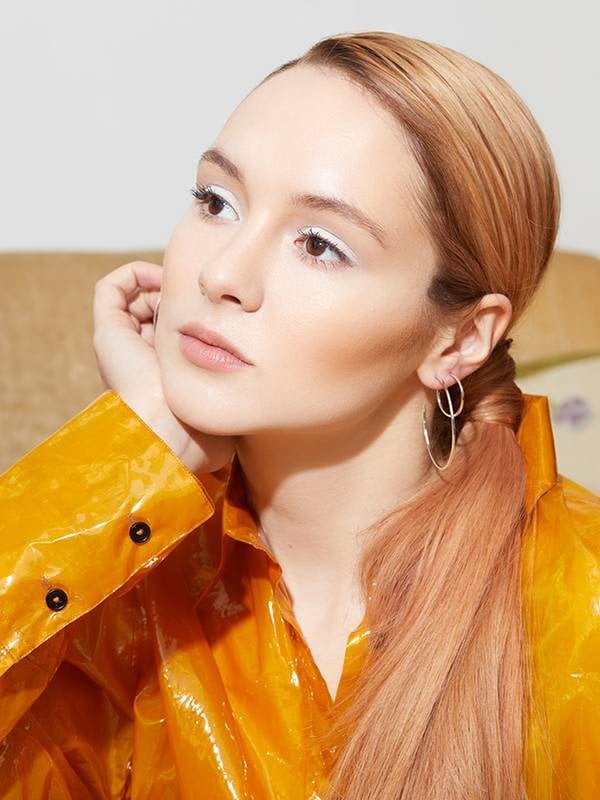 Smokey Eye + Glossy Lip
You pretty much can't get more early '00s with a smokey eye and glossy lip, and Kohlhagen's take on the combination has us feeling some type of Confessions of A Teenage Drama Queen way. For the eye, we recommend smoking out a long lasting, pigmented liner like the Urban Decay 24/7 Liner in Perversion. "Use a more neutral gloss like a clear or softly tinted pink or peach," Kohlhagen says of the glassy lip — here she used the Hi Fi Shine Ultra Cushion Lip Gloss in Fuel. "This will help balance the dramatic eye."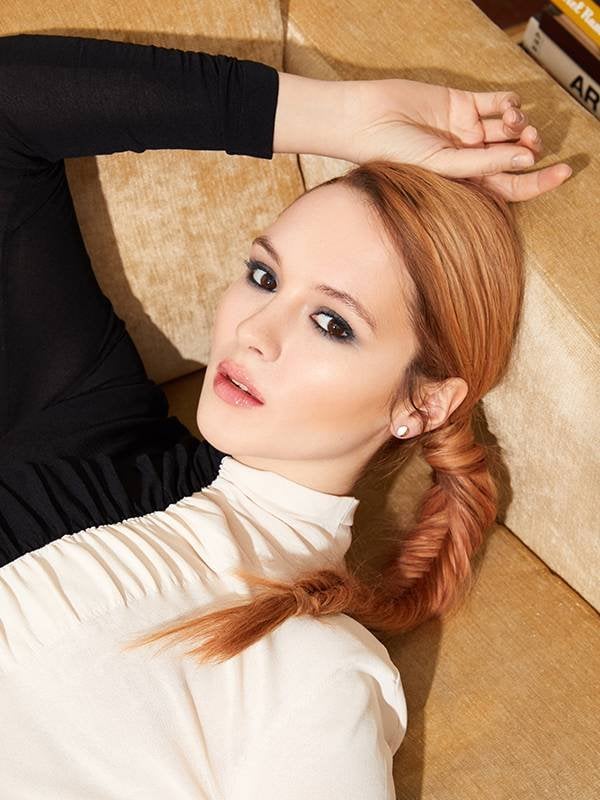 Overlined Brick Red Lipstick
An overlined set of lips are the final touch to transform your makeup into an early 2000s inspired look— and this updated brick red lip by Kohlhagen certainly makes a case for it. When overlining, "choose a color that exactly matches your lip color and only slightly draw beyond the edge so it still looks natural," she notes. Here, a combination of the NYX Suede Matte Lip Liner in Dainty Daze and the Matte Lipstick in Crazed does just the turn-back-in-time trick.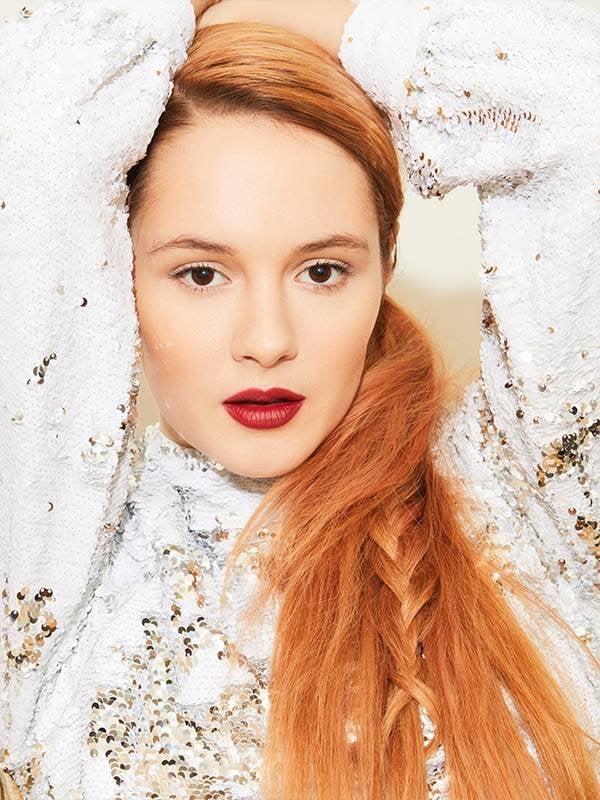 Photo: Chaunte Vaughn, Makeup: Anne Kohlhagen, Hair: Jonathan Rackleff, Model: Tara Devon Gallagher
Read More:
6 Winged Eyeliner Hacks
How To Use Eye Gels
How To Wear Pink Eyeshadow And A Red Lip
Read more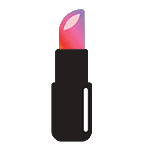 Back to top