Need Labor Day Makeup Inspo? Try This Angel Wing White Eyeliner Tutorial
August 17, 2020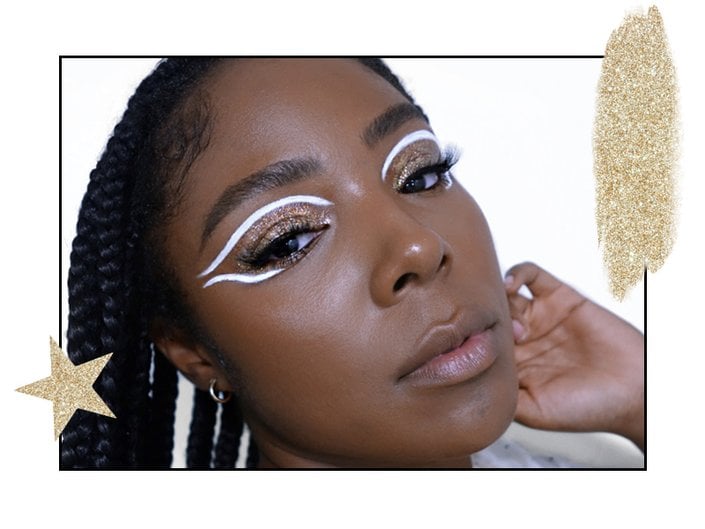 I love wearing white in the summer. White nail polish, white dresses, white sandals, you name it. It puts me in an automatic happy mood and makes me feel refreshed. While I definitely don't abide by the whole no-white-after-Labor-Day rule, I do try and to rock as much white as I can before the end of summer hits — especially when it comes to my makeup looks. When I came across a super angelic, ethereal and sparkly white eye makeup look on Lima (@fashionicide), I had to figure out how to get the stunning, summery design at home. To help, I tapped New York-based makeup artist Jonet Williamson to recreate the angel-inspired white liner look. Ahead, she's breaking it down in a step-by-step tutorial.
STEP 2: Trace With Eyeshadow 

While it can be tempting to go straight in with eyeliner, you're better off creating a guideline with eyeshadow first. "Use a lighter iridescent or white eyeshadow to sketch out where you want to place your eyeliner," says Williamson. "When placing the outline, make sure you're looking straight ahead with your eyes open. You don't want to trace when your eye is closed because when you open your eyes the line could fall inside your crease." She explains that the top line should be placed between your crease and your brow bone and go from the inner corner and out past the end of your eyebrow. The bottom line should start in the center of the eye and end parallel to the top line.



STEP 3: Go For Glitter

Prior to going over the eyeshadow with eyeliner, Williamson recommends adding glitter to your lid. "You can put either a glitter adhesive or gloss on the lid to help the glitter stick," she says. "I used the NYX Professional Makeup Metallic Glitter in Goldstone all over the lid and under the bottom lash line." Pack the glitter pigment onto the lid using a flat shadow brush. "Diffuse it out to the edge of the eyeshadow, too, so it's not a hard stop. You want to soften everything out."




STEP 4: Prep Your Brush

Now it's time to grab your eyeliner and brush. Williamson suggests opting for a flat, pencil-shaped brush that is on the thinner side and a white paint or liner, like the NYX Professional Makeup SFX Créme Color. "You're going to want to use a little bit of water and wet your brush," she says. "Then coat the brush completely on both sides with the paint."
STEP 5: Draw the Liner

"Starting from the inner corner of the eye, trace your eyeshadow outline," says Williamson. "Drag the brush really flat so the line stays smooth and then flick it out at the end to create a tapered edge." She recommends letting the liner dry down and following up with a second layer until the color is opaque. Follow this process for the bottom line and the opposite eye.




STEP 6: Add Finishing Touches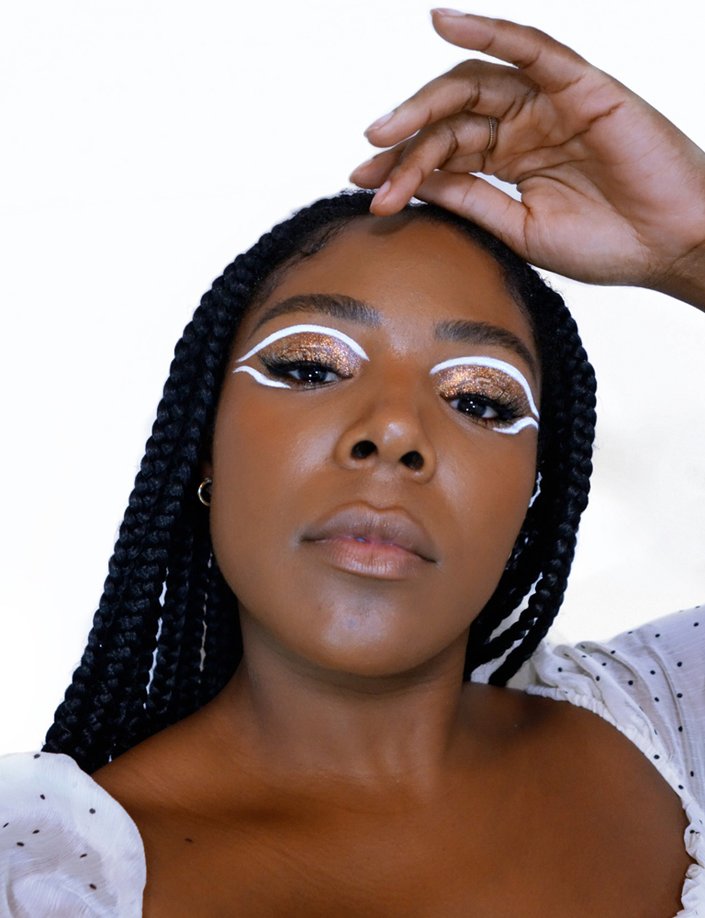 Photography and Makeup: Jonet Williamson, Design: Hannah Packer
Read more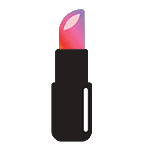 Back to top