These Elaborate Eyeshadow Looks Are Seriously Works of Art
April 29, 2020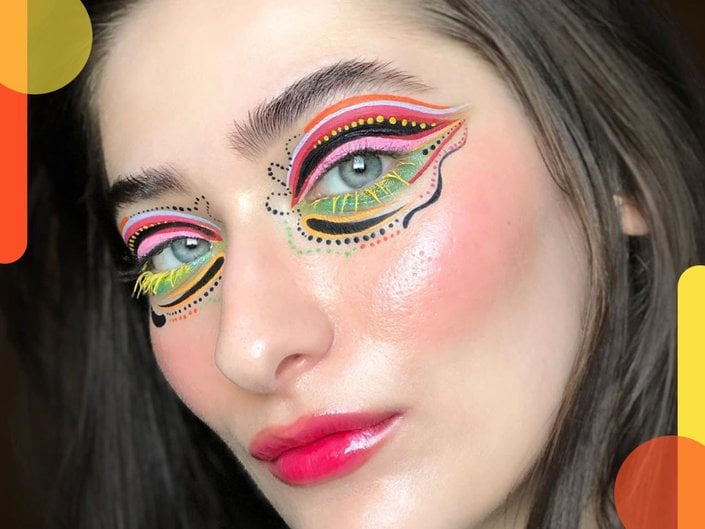 You don't have to be able to draw a museum-worthy portrait to execute an A+ eyeshadow look, trust me. I can barely draw a straight line, but my cut crease game is hella strong. That said, there are people in this world who have both makeup prowess and an artistic ability and I am #jealous. From rainbow skies to butterfly designs, they can create eyeshadow looks that are legit works of art. To see some jaw-dropping, crazy-intricate designs, keep reading, because I've rounded up a few of my faves.
Rainbow Skies
Rain has no place in this sunny, colorful design from Ella Jally. Her rainbow is perfectly blended, the clouds look light and fluffy and she even added in a bit of sparkle. It's the perfect pick-me-up look. My doodles could never!
Flamingo Feels
Turns out, flamingos are my new favorite animal. Well, at least when they're painted on as eyeshadow. Diyara Veli, thanks for gracing the 'gram with this bright, poppy and seriously realistic flamingo look. I definitely won't be able to recreate it, but I'll sure as heck try.
Butterfly Fly Away
So I know Halloween is a ways off, but this butterfly look by Reym Mansour is 100% going to be my costume. It's going to take some trials, but the colors and dainty designs are seriously stunning. I'm fully obsessed.
Cherry On Top
Cut the crease, but make it fruity. This cherry design is a fun and easy way to summer-ify your eyeshadow. I know it looks like artwork, but it's surprisingly easy to do. All you need red and green shadows and a detail brush. Nicely done,

Alizaya Perez

, nicely done.
Show Your Stripes
Dots and lines seem pretty simple, but this look from

Hotin Catalina

is anything but. The colors and shapes are amazing and make her eye pop. The best part? You can totally customize this look to work for you.
Read more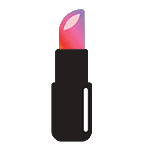 Back to top