Beauty Q&A: What Does Mascara Primer Do?
April 05, 2023
If you're anything like us, you've tried every mascara, lash serum and set of falsies out there in the hope of getting the longest, most voluminous lashes possible. But there's one lash-boosting category you may not have experimented with: mascara primer. To find out if eyelash primers are the miracle product your beauty routine has been missing, we turned to makeup artist Andrew Velázquez.
What Does Mascara Primer Do?
"The objective of a mascara primer is to provide real lash hairs with keratin or to work with mascara to avoid clumping, separate the lashes, increase volume and lengthen," says Velazquez. "Some primers might even make mascara waterproof, depending on the formula."
How to Apply Your Mascara Primer Correctly
While you can apply primer with an eyelash spoolie, it's best to use the wand that comes with the product. "The brush is already meant to work synergistically with the formula," says Velazquez. "For application, I would recommend lifting your chin up and using a compact to look down so the lashes stick straight out." Then, as you're applying the product, round the brush into the lash to help curl and separate each hair. Make sure the primer is completely dry before applying your mascara on top. We recommend waiting at least 30 seconds after applying your primer before you go in with mascara.
Our Favorite Mascara Primers
1 / 7
This tinted primer from Maybelline New York is the dynamic lash-lengthening product your makeup bag is missing. You can wear it alone to add natural-looking length, volume and color to your lashes, or pair it with your favorite mascara for an extra impactful look. Plus, the serum-infused formula nourishes your lashes while you wear it.
2 / 7
Infused with vitamins E and B5, this formula not only improves lash thickness over time, it also creates a smooth, even base for mascara. It amps up the pigment of every mascara for a false-lash effect. You can even swipe this on before bed to condition your lashes overnight.
3 / 7
For a drugstore lash primer, we love this lightweight option by L'Oréal Paris. When applied before mascara, the product helps thicken and separate lashes for a voluminous, fanned-out effect. Swipe it on in the morning and night for four weeks and you'll notice your natural lashes starting to look fuller, too.
4 / 7
This lash-softening primer includes panthenol and vitamin E to nourish and protect your lashes. The whipped formula adds extreme volume and helps your mascara last all day.
5 / 7
This serum-primer hybrid is infused with castor oil to condition your natural lashes and encourage them to grow long and strong. Its soft black tint makes it perfect for no-makeup makeup days when worn alone, but paired with mascara, it creates dramatic pigmentation and volume.
6 / 7
This innovative product combines a peptide-enhanced lash primer, an inky black mascara and a super precise eyeliner all in a single formula. The teensy-tiny wand makes it easy to lengthen every single lash — even the stubborn ones at the inner corners. Wiggle the brush horizontally along your lash line for a tightline effect.
7 / 7
Are you tired of your mascara flaking off by the end of the day? Try this smudge-proof, water-resistant lash primer, which has miniature flake-free fibers and peptides to help condition your lashes and extend your mascara wear time.
Photo: Chaunte Vaughn, Design: Juliana Campisi
Read more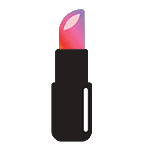 Back to top