5 Cut Crease Instagram Tutorials That'll Help You Master the Look
September 01, 2021
If you're into makeup, you've most likely heard of a
cut crease
, but you may not be entirely sure how to create it yourself. Achieving a cut crease entails applying a lighter shade of eyeshadow all over your lid and then a
contrasting shadow shade
over your crease to define it. One of our favorite things about this
makeup look
is its versatility. If you're looking to try a
cut crease look
on your own, we've pulled five of our favorite tutorials from Instagram.
A Subtle Cut Crease
For those who are new to the cut crease technique or are hesitant to attempt it, this tutorial by
@micaelaladavis
is a must-see. This look is ideal if you don't have a lot of time but you still want a makeup look that's polished and glamorous.
An Easy Cut Crease
If you're looking for a cut crease that's more defined, this tutorial will take you through the steps in detail. Also check out
@hannahmiaaaa
's master contouring skills.
A Cut Crease for Hooded Eyes
@meryval_olavarria
's makeup tutorial is great for everyone, but if you have hooded eyes, you'll be especially grateful for the way it makes your eyes pop and look larger.
A Glitter Cut Crease
If you're glitter-obsessed, this metallic cut crease has your name all over it. Here,
@palletesandpaint
's walks you through the steps to get the jewel-toned look.
A Bold, Colorful Double Cut Crease
This look by
@miki_makeup_co
was inspired by festival season, but you can rock it any season. This lime cut crease is daring, bold and begging to be Instagrammed.
Photo: @meryval_olavarria
Read more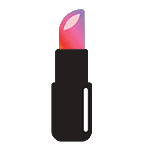 Back to top