The 25 Best Eyebrow Makeup Products for Perfect Brows in 2023
November 08, 2022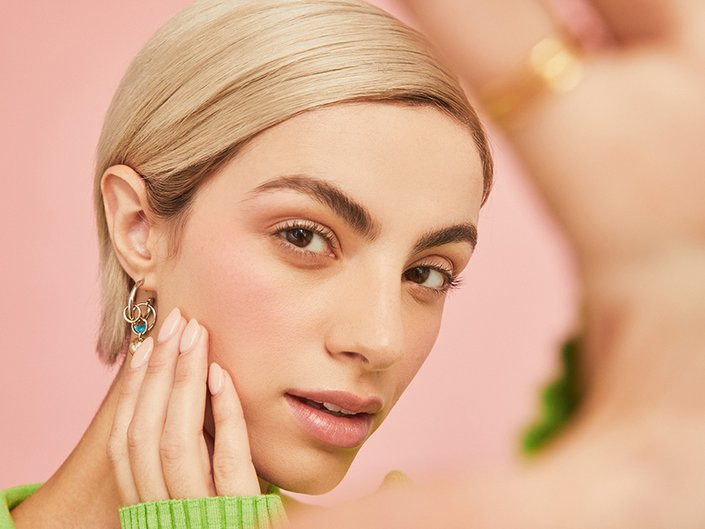 Truth be told: I get stopped a lot because of my eyebrows. Yep, on the street, in the subway, at Sephora. And I've experienced a lot of reactions to them — either people will gush about their love for my shape, or they'll stare at them with uncertainty, debating whether they appear a little too filled in.
Through all of this, I've actually come to love my brows, but it wasn't until I found the right brow products that I truly got comfortable with how they look. Everyone has a complex relationship with their eyebrows, and it's up to you to figure out how to maintain and nurture it. Ahead, find the best 25 brow products (after much trial!) to help you do so.
The 25 Best Eyebrow Products
Get the benefits of a brow pencil and a powder with this dual-ended option from Maybelline New York. On one side, you'll find a pigmented pencil that will allow you to draw teeny tiny strokes to replicate hair. On the other, you'll find a sponge tip to buff and blend the formula in. Thick, soap-looking brows are just two steps away with this one.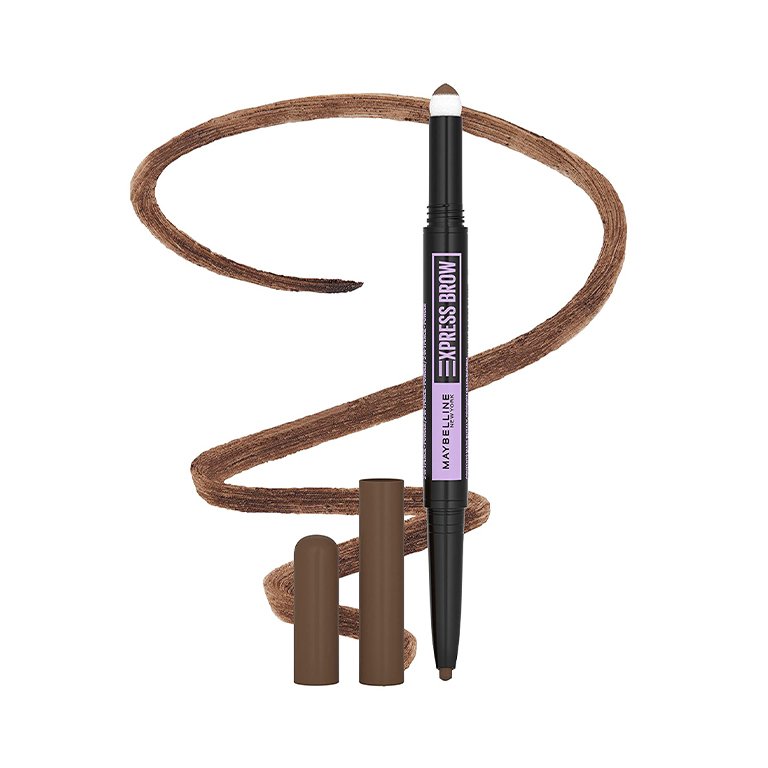 Precise brows start with a good, inky brow product, and this Micro-Brow Pen by L'Oréal Paris has got your back. It has a thin, pointed comb tip that allows you to pinpoint exactly where you want to add color and precision to your brows with ease. Not to mention, it's waterproof and has up to 48 hours of wear.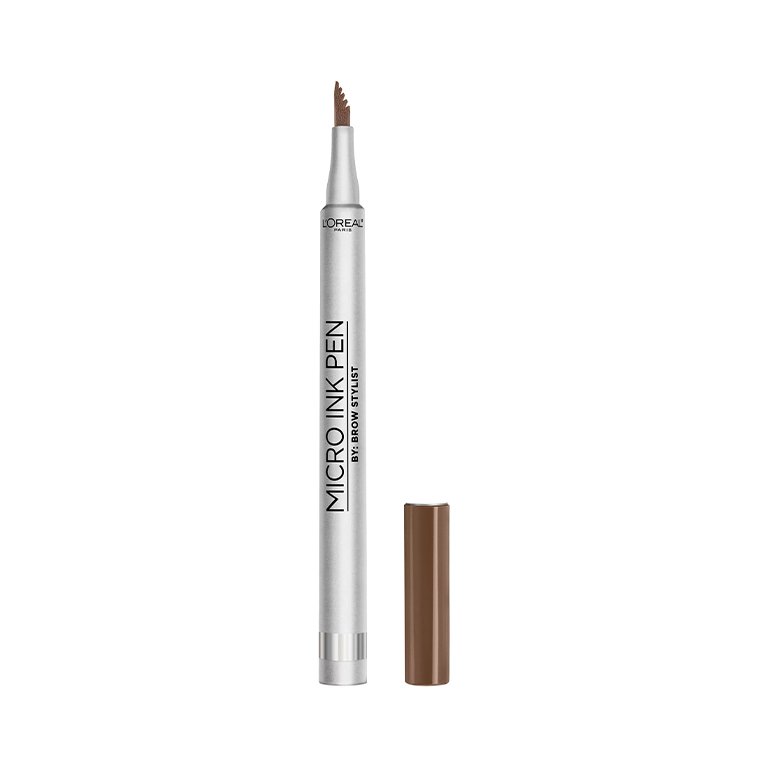 Keep your hairs defined and in place with this thickening brow mascara that can define any brow shape or look. It adds a natural tint to your brows and is totally buildable — whether you prefer thick to thicker, or even the thickest coverage!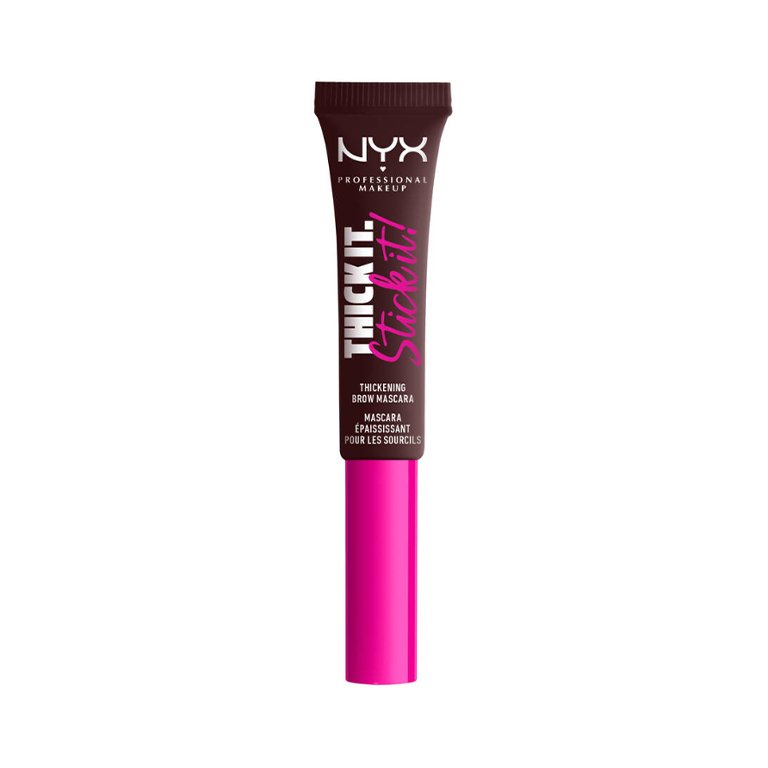 This multi-use product will make brow lovers everywhere rejoice — it's a dual-ended with a brow pencil on one side and an ink-micro liner on the other to help build and shape your brows as you please. Better yet, it even has a tiny spoolie to help brush, blend and comb the pigment into your hairs.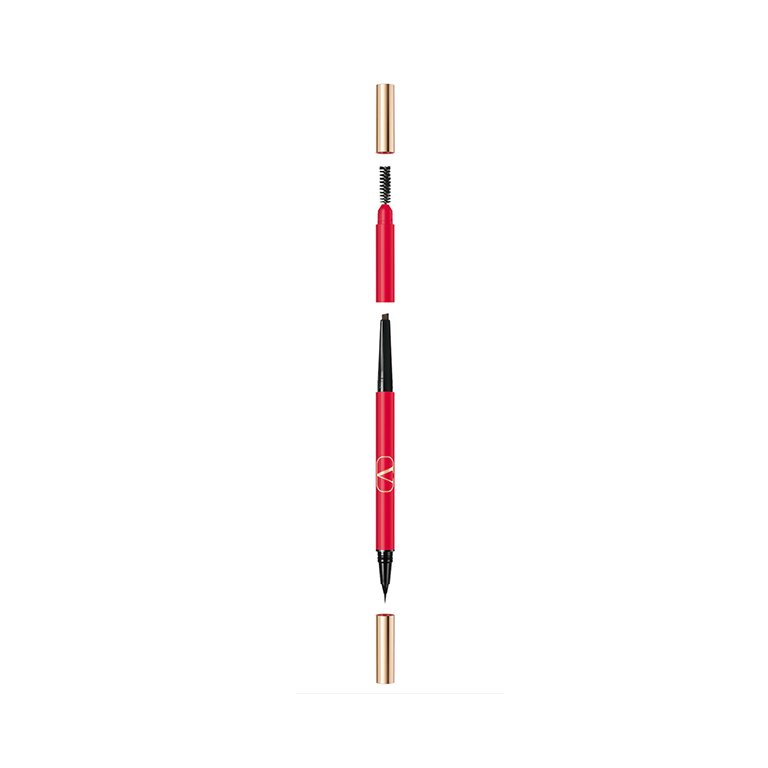 Tame and shape your brows with this eyebrow pencil that has a budge-proof formula. It comes in four universal shades that adjust to your brow color, and it even contains biotin to ensure that your brows achieve their healthiest look yet.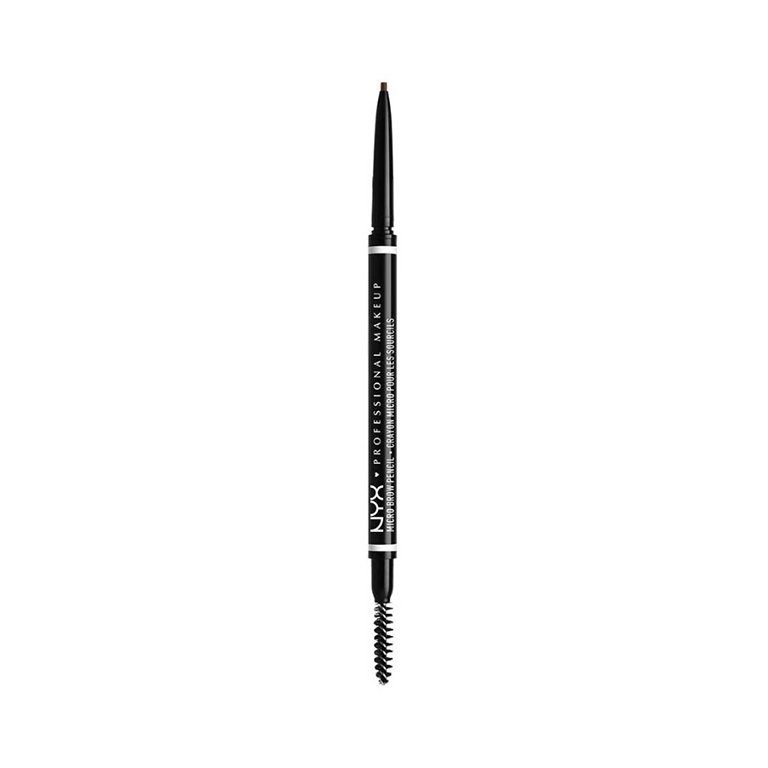 A drugstore fave for good reason, the Stylist Definer Pencil comes in 10 versatile shades and delivers precise, filled-in brows. If you struggle with sparse brows, simply fill them in with the pencil tip, and brush out the color with the spoolie.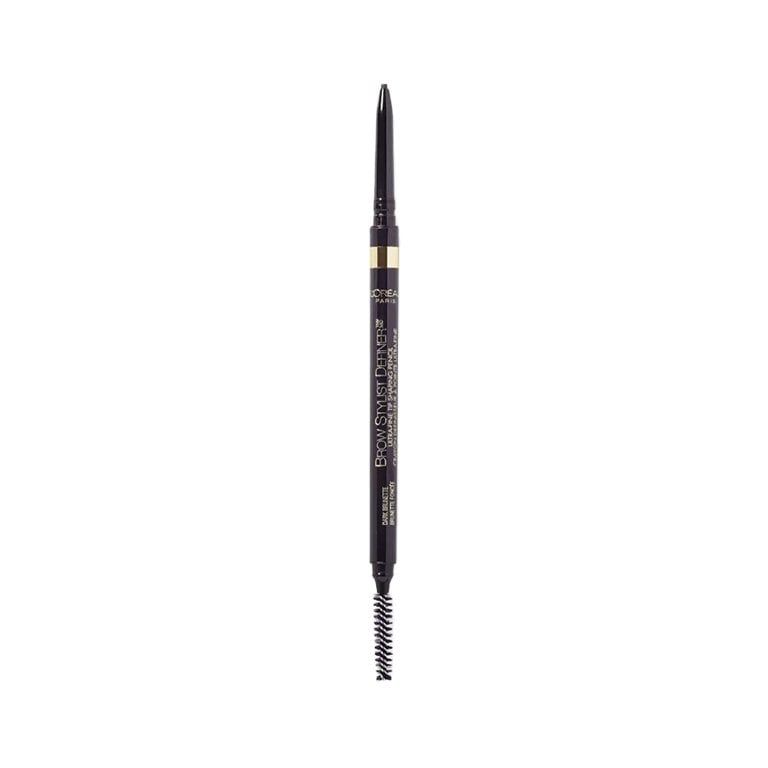 Fill in your brows with this powdery pencil that allows you to fill in your brows with quick, soft strokes. This one can help you create a structured brow look whether you're looking for a more natural or a bolder finish.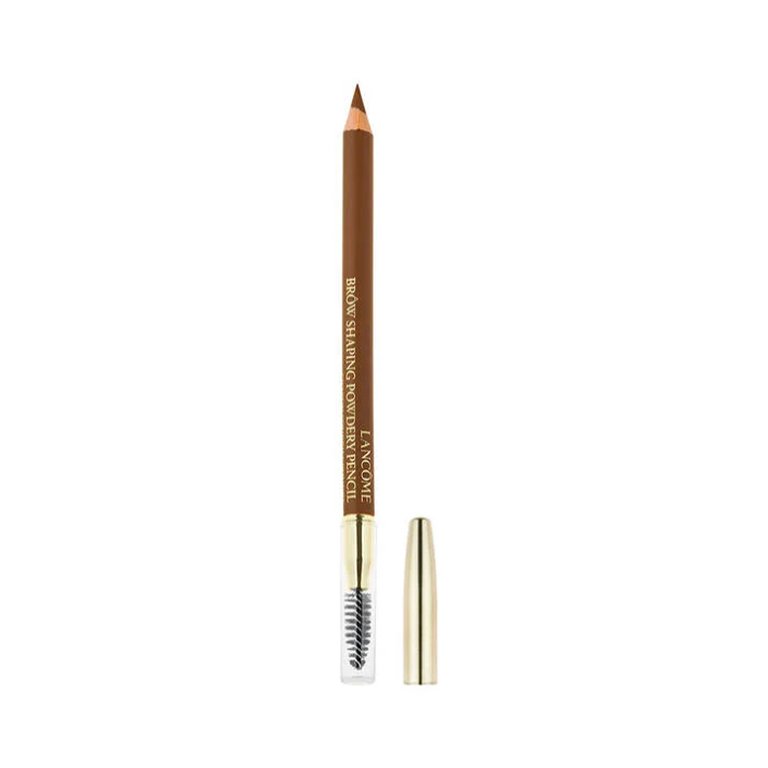 Make no mistake, if you're looking for the fastest brow product out there, this one is it. It has a mini sculpting brush that swiftly slides product onto your brows all while combing every hair in place.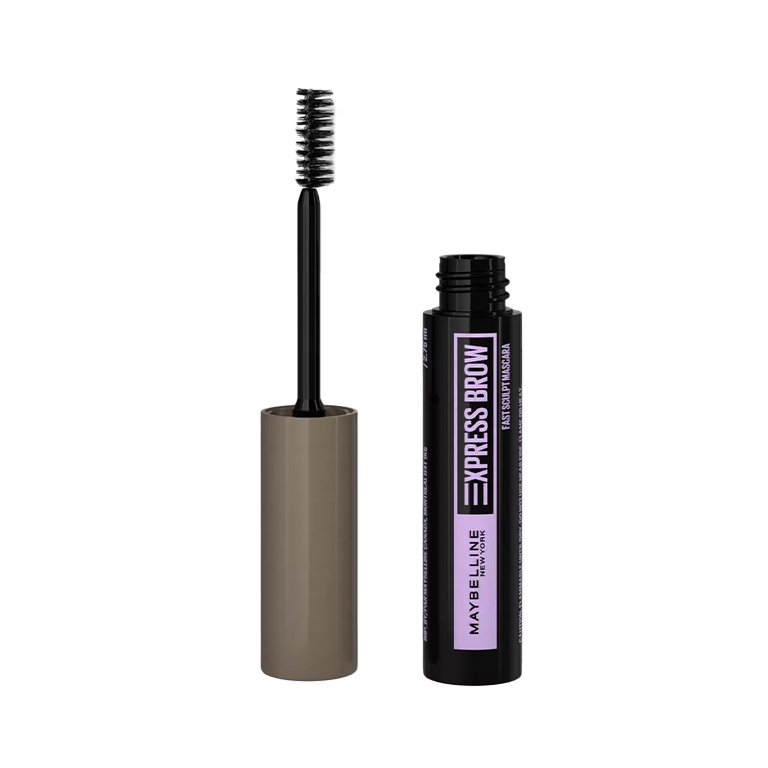 Whip your brows into shape with this soft-tipped pencil from YSL Beauty. The color payoff is very buildable, so it's perfect if you prefer a minimalist brow look with just a tiny bit of color.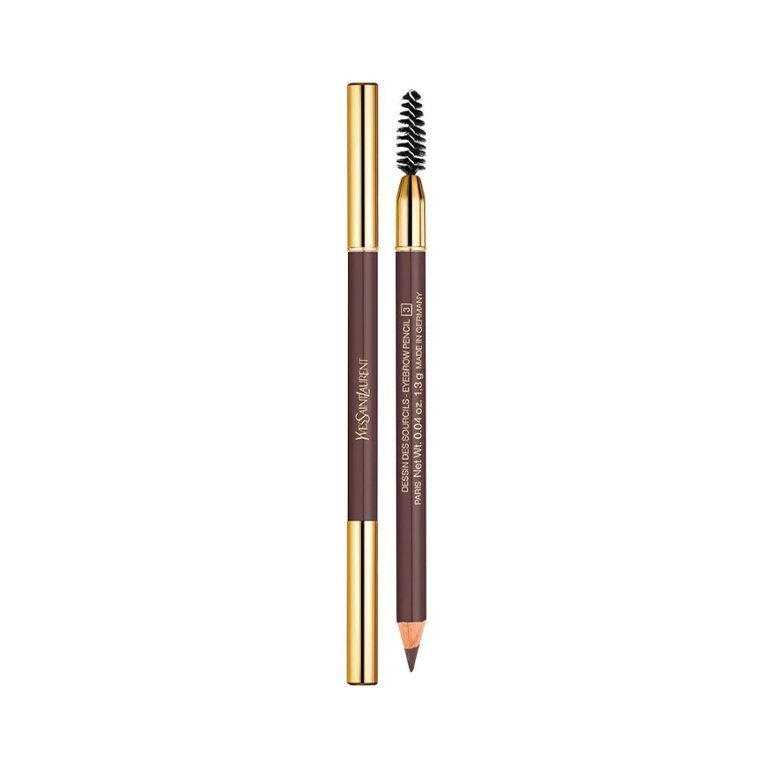 For a brow product that can withstand everything from hot temperatures and eyebrow sweat, look no further than this clear topcoat; it will keep your brows defined and in place for hours. The best part is that it dries down extremely fast and won't leave behind a sticky residue.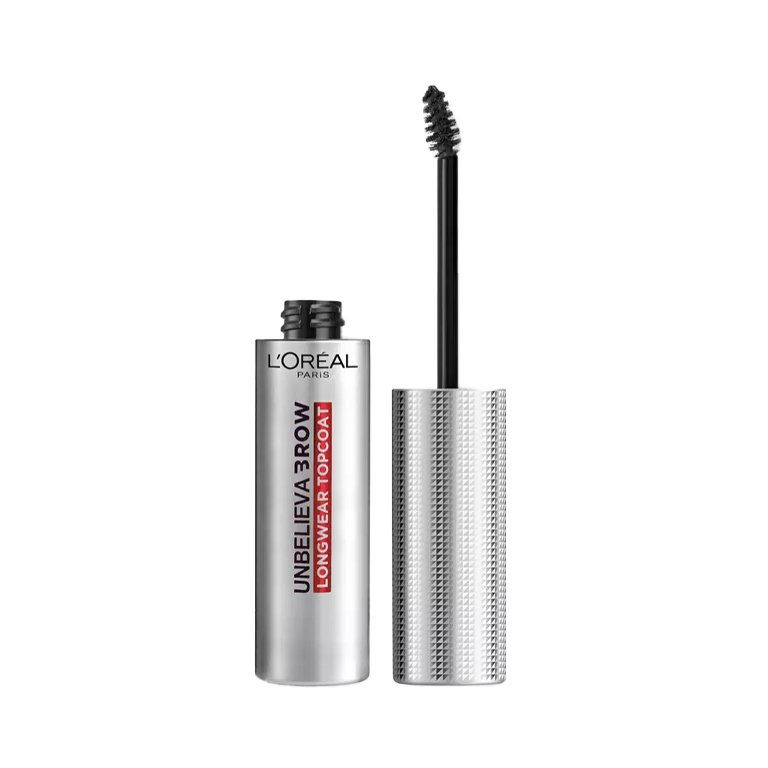 If you want the look of strong brows, this long-lasting pomade is for you. It has a full-coverage, 24-hour wear that's totally waterproof, transferproof and matte.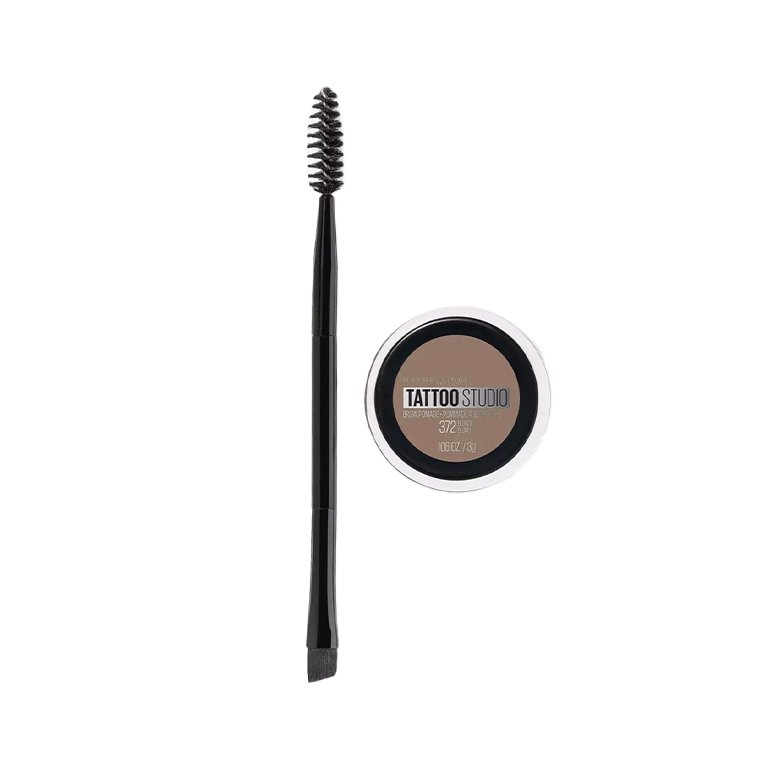 We're calling it laminated brows in a bottle! This semi-permanent gel option will give you smudge-proof brows for 24 hours, and the buildable tint can truly change the look of your face.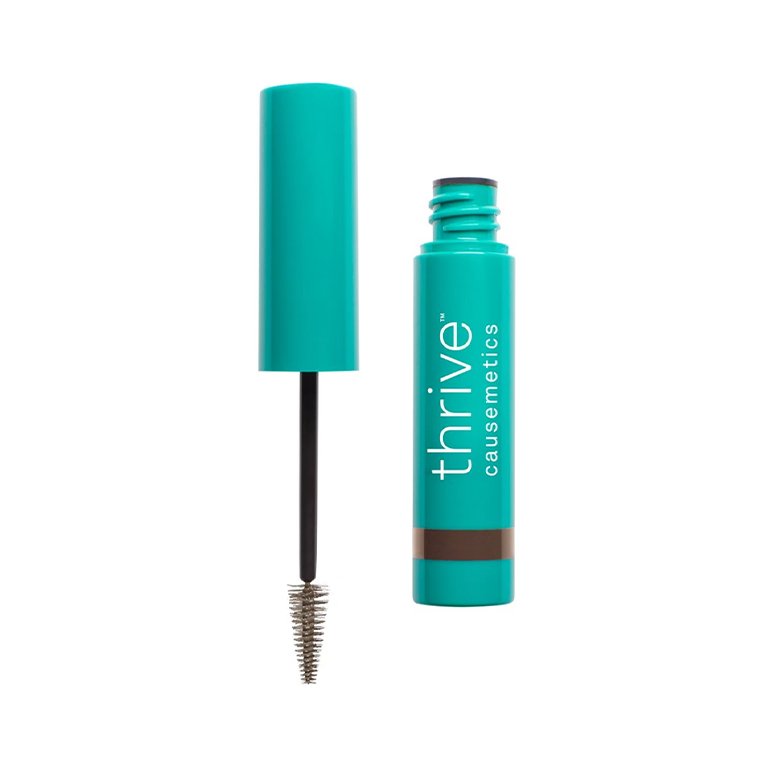 Go back in beauty-time thanks to this volumizing pomade from Merit — it adds not only a touch of color to your brow hair, but a ton of volume and fluff for that ultimate '80s brow look. It also has vitamin B5 to help nourish your brow hairs and encourage growth.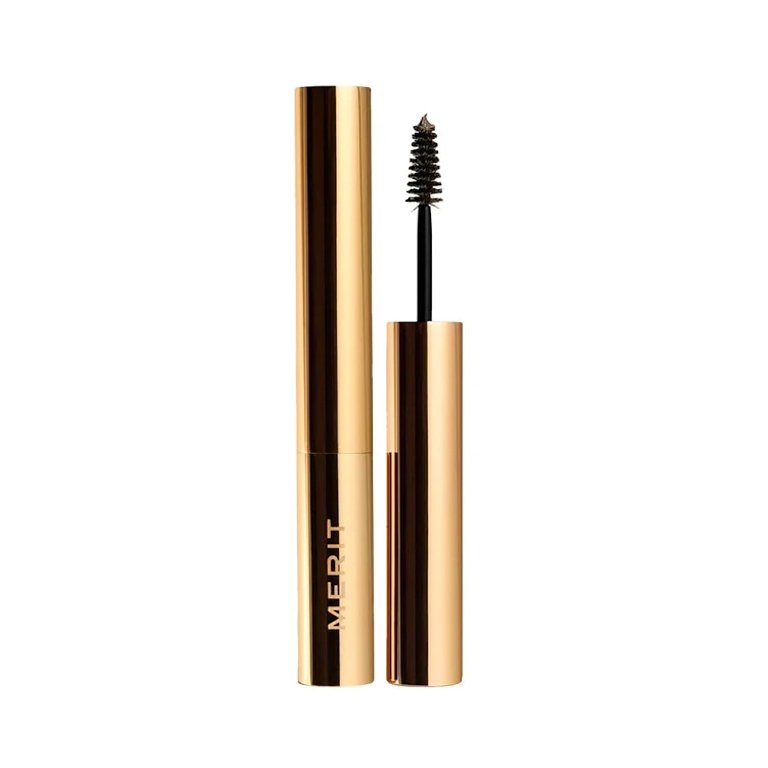 The triangular tip on this pomade pencil makes it easy to shape, tame and define your brows. The formula also has a combination of castor oil and pro vitamin B5 to make your brows appear strong, shiny and soft.
This pencil has a natural finish that allows you to draw hair-like strokes in a snap. The formula is also completely waterproof, vegan and long-wearing, and it comes in refillable packaging.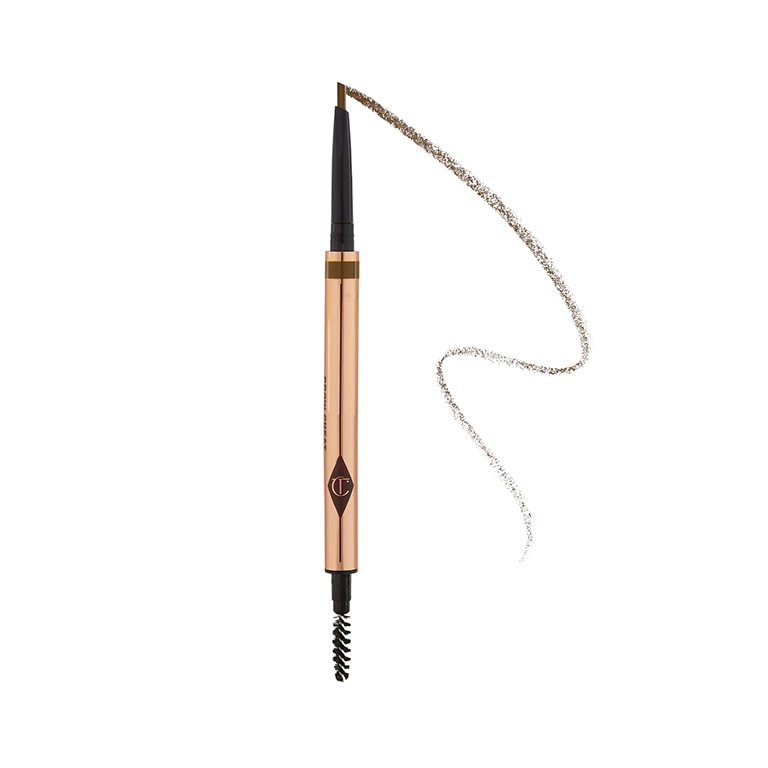 Fill, shape and add volume to your brows with this brow palette that comes with a brow applicator brush and spoolie. Each compact comes with two shades that allows you to mix and match your brow hues, giving you the ability to customize whether you want a softer, more natural look or something more bold and eye-catching.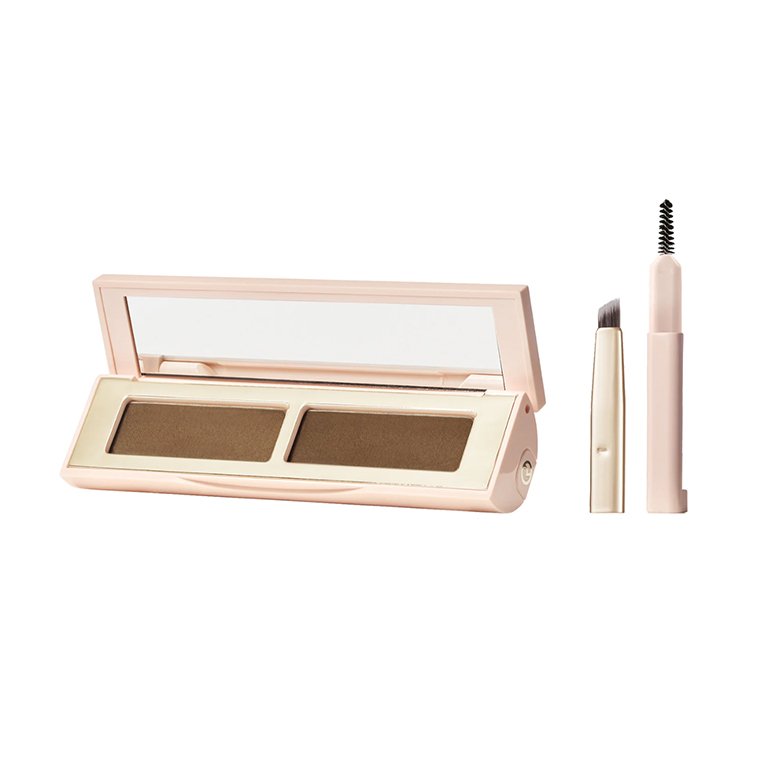 Defining your brows is easy with this super buildable pencil that comes with a built-in spoolie. We love this one because the pigment is strong and the spoolie is stiff — the perfect combination to create sky-high brow arches with lots of personality.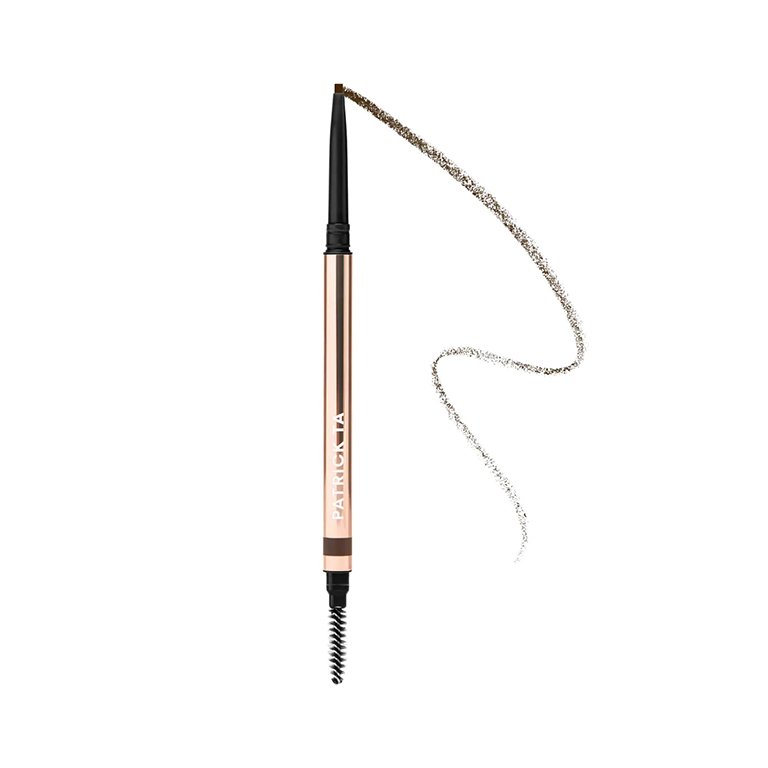 This fiber eyebrow gel actually leaves behind teeny tiny fibers that will plump up and add volume to your brows. It also contains cannabis seed oil to condition and help fuse the fibers to your natural hairs.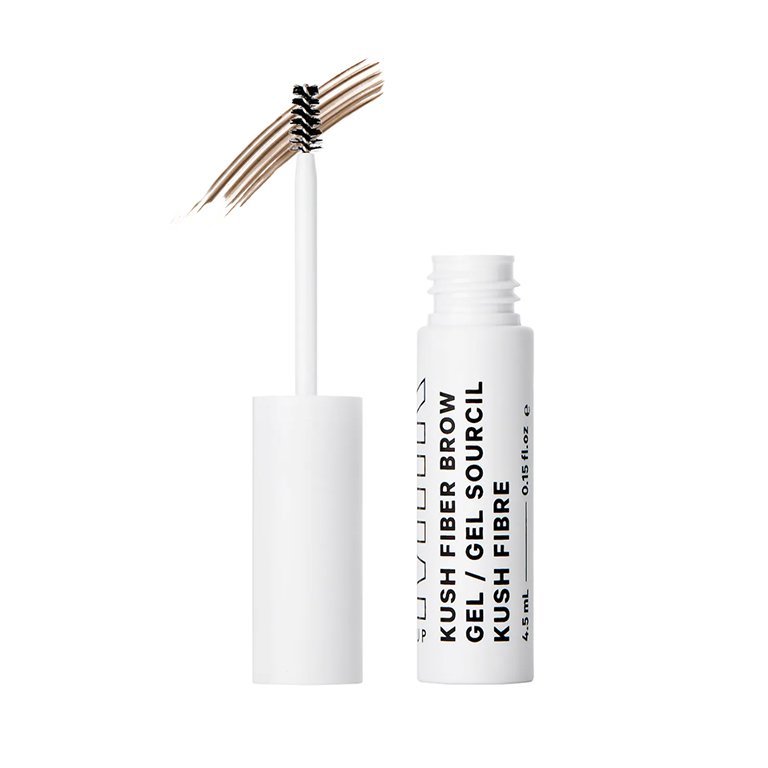 Another lamination dupe, this formula will literally make every hair stay in place with a non-sticky finish. It glues back each hair with its wax-gel formula and comes with a unique, double-sided brow brush to help you comb everything back.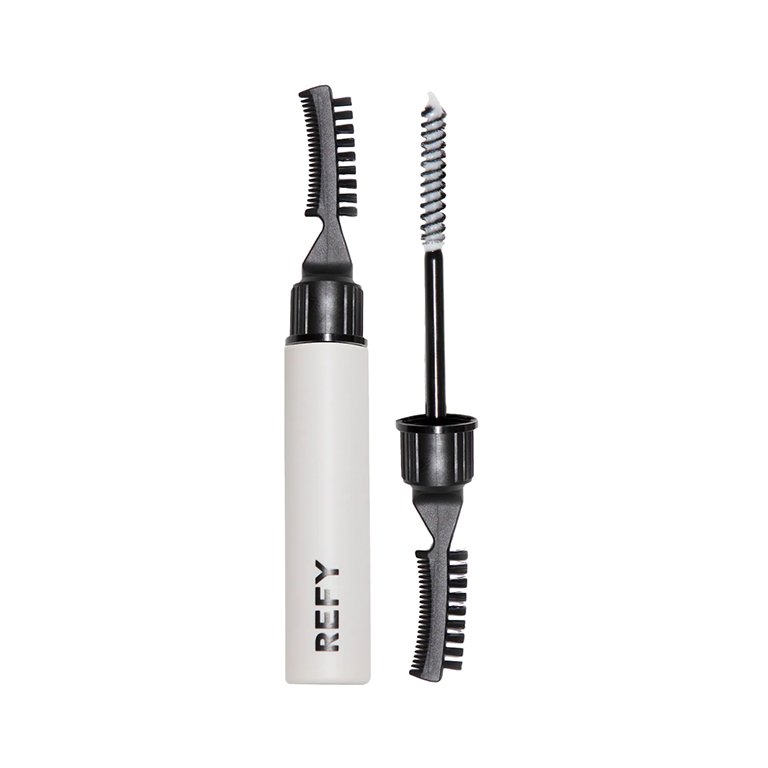 Waxes are a crowd-favorite when it comes to getting that perfect, slicked-up brow look, but sometimes they can dry out your skin. Cue: This creamy eyebrow wax option that provides a precise application but is also infused with argan oil to keep your brow hair nourished and fluffy.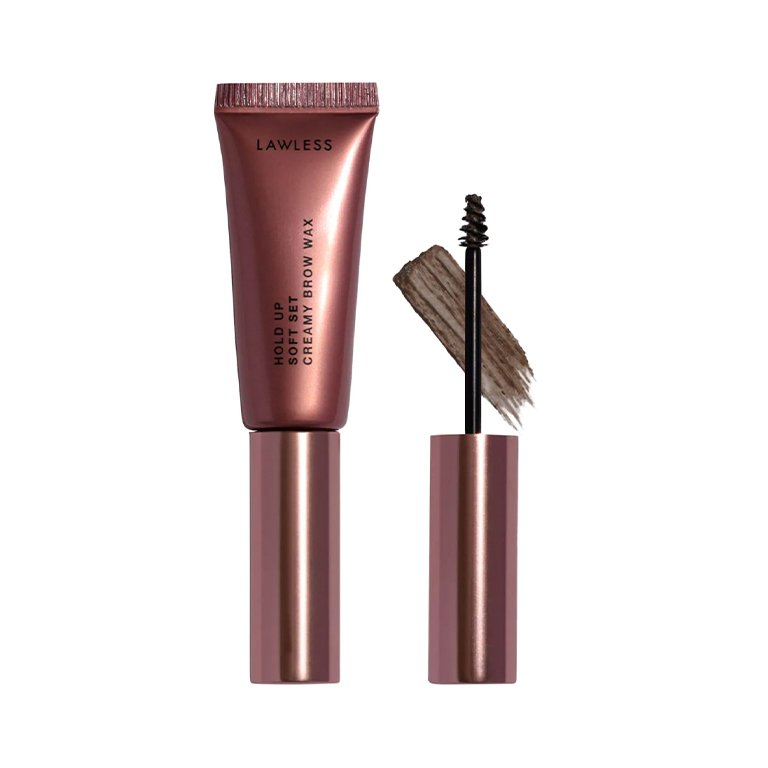 Sculpt and shape your brows with this pomade formula that has a lightweight, buttery texture. It comes in four shades, including a clear option, that are perfect if you want to tame your brows just a little without going overboard.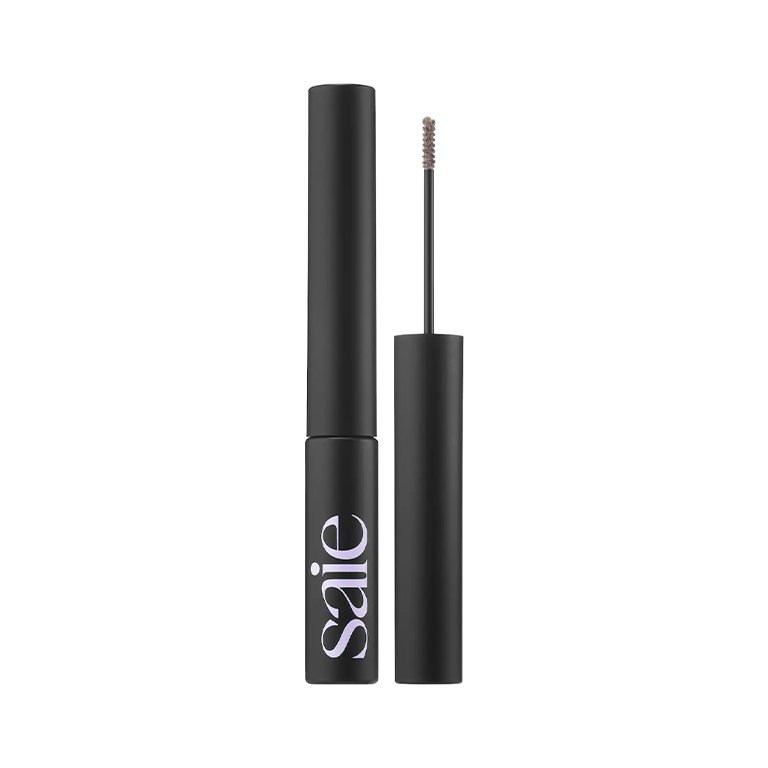 Up the ante to your brow game with this Bushy Brow Pomade Pencil that creates hair-like strokes and volume. Our favorite part about this brow pencil is that it also comes in purple, blue, red and teal, perfect for adding a new twist to your makeup routine or matching dyed hair.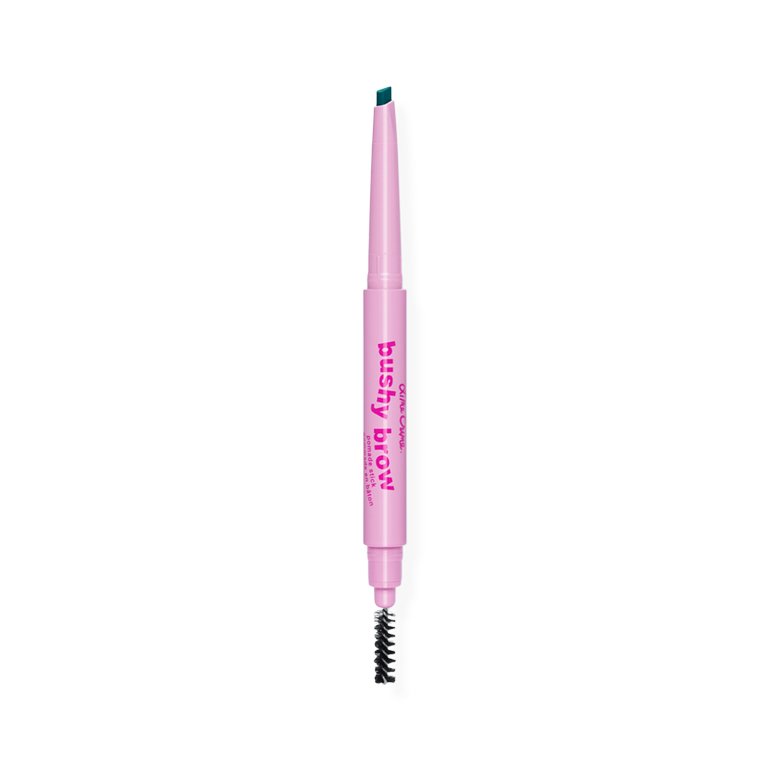 The powder-meets-gel option will give you fuller brows in a snap and has a full-day hold. Your hairs will look natural, soft and crunch-free, which makes it a must-try in our book.
Formulated with vitamin E and micronized pigments, this brow pencil option gives you 24 hours of staying power and is completely budge-proof. It comes in over 10 versatile shades and even contains coco-glycerides to ensure that your brow hairs are nourished, healthy and strong.
Photo: Chaunte Vaughn
Read more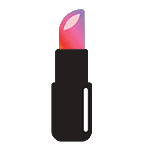 Back to top