How to Recreate This Electric Graphic Eyeliner Look for Your First Post-Vaccine Outing
May 04, 2021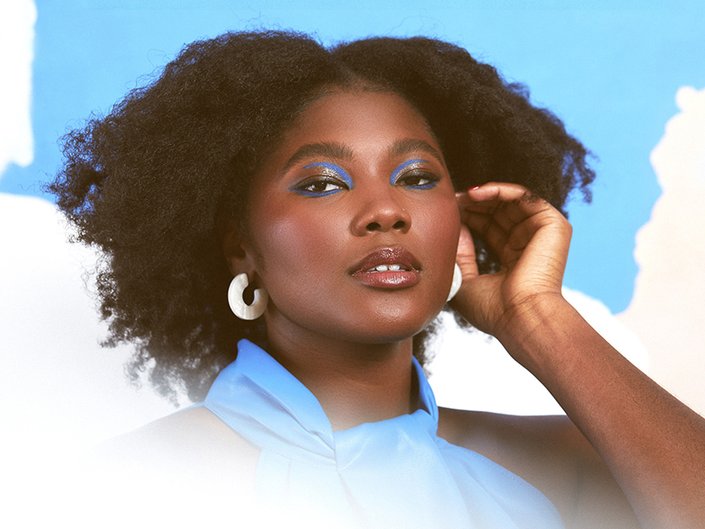 Looking for an eye look to wear to your first post-vaccine brunch with friends? You know, the kind of brunch that includes a spontaneous dance party or continues well into the night? Enter this vibrant take on a graphic cut crease. It's bold, fun and a lot easier to create than it looks, according to Sadhvi Babu, the makeup artist behind it. "You would think this look would require some serious concealer and cleanup to create the traditional cut crease, but it's much simpler than that," says Babu. Below, she breaks down how to recreate it in five easy steps.
STEP 1:

Start With Liner

Line the upper lash line from the inner to outer corners with a black pencil (we love the L'Oréal Paris Infallible Pro Last Liner Waterproof Pencil Eyeliner) and finish with a small wing. Smudge it out with a flat shader eyeshadow brush and set with a black shadow. "You want to use a kohl pencil for this step because it's designed to be smudged, so you'll get a softer, more diffused effect, which will contrast nicely with the sharper blue lines applied in the next steps," says Babu.

STEP 2: 

Add a Swipe of Blue

Apply a blue liner or shadow like the Urban Decay 24/7 Shadow Stick in Chaos from the inner corner up to the center of the lid above the crease. "You want the line to be thicker towards the inner corner and then trail off," says Babu.
STEP 3:

Make It Pop

Intensify the blue color by adding a shimmery shadow like the Urban Decay Eyeshadow in Charged (a cobalt blue) on top. Use the same shadow to line the lower lash line from the inner corner up to your black wing for a lifted look.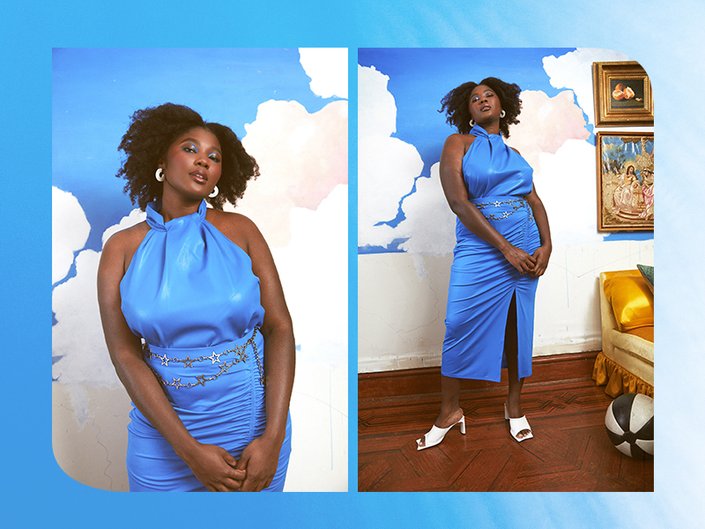 Photography: Chaunte Vaughn, Senior Art Direction: Melissa San Vicente-Landestoy, Associate Creative Producer: Becca Solovay, Makeup Artist: Sadhvi Babu, Hair Stylist: Aki Yamaguchi, Wardrobe Stylist: Alexis Badiyi, Digital Tech: Erik Dalzen, Model: Theresa Meriam, Designer: Sarah Duvivier
Read more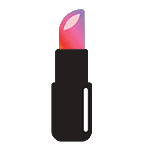 Back to top