Step Out of the Box With This Boxy Eyeshadow Look
September 01, 2020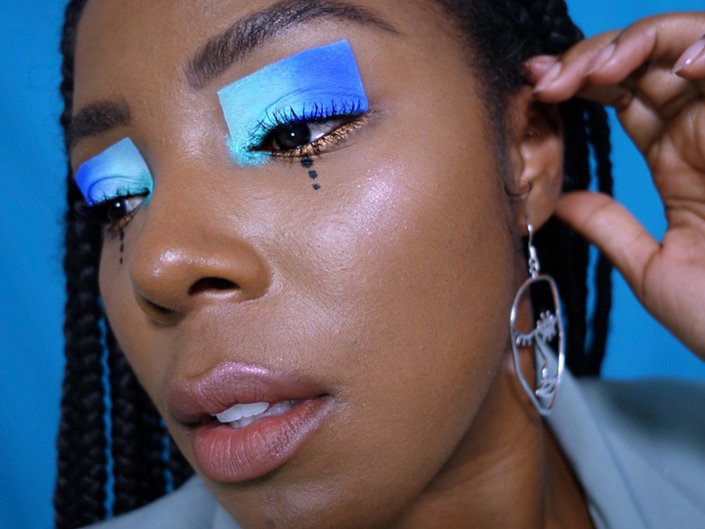 Be it
squares
,
halos
or
angel wings
, we thought we'd seen it all when it comes to
graphic eyeliner looks
. Recently, however, we've noticed makeup artists using shadows in a more structural way, too (as opposed to blending it out). Case in point? This
boxy eyeshadow look
by Rowi Singh. We were so mesmerized by the out-of-the-box approach (see what we did there?) to eyeshadow application, we knew we had to recreate it. That's why we tapped professional makeup artist
Jonet Williamson
to give us a step-by-step tutorial on how to do boxy eyeshadow, below.
STEP 1:

Tape Off Your Squares

Williamson says that the key to this look is to apply tape before using anything else on your eye. Cut three pieces of tape for each eye. Apply the tape in a square shape around the eye, with one piece of tape under the brow, another on the outside of the eye and the last one on the inner corner. Williamson explains that this step will ensure that the placement of the shadow will be even and precise.
STEP 3:

Apply the First Shadow Shade

Next, using the Urban Decay Wired Palette, Williamson applied the shade Fluorescent, a pastel blue color, from the inner corner of the eye to halfway across the eyelid. She recommends using a compact, firm eyeshadow brush to pack the shadow on for the most pigment.

STEP 4:

Tap the Second Shadow Shade

With a clean eyeshadow brush, apply the royal blue color Chaos from the same Wired palette on the outer corner of the eye until it meets Fluorescent. To create that seamless gradient where both of the shades meet, Williamson says to layer the colors on top of one another until they blend and create an ombré effect.
STEP 5:

Fill In Your Inner Corners

Fill in the inner corners with the shade Current, a sparkling green, with a smudger brush. "This adds a little bit of an accent and pop to the overall look," says Williamson.
STEP 7:

Draw on the Dots

Using a black liquid eyeliner, apply three dots down the middle of each eye. The key for making these dots centered is to look straight ahead when applying them and not to place them too close to one another.

STEP 8:

Swipe on Mascara

Complete the entire look by applying mascara on your top and bottom lashes. If you need a recommendation, the Urban Decay Lash Freak Volumizing Mascara curls lashes for a dramatic, elongated effect.
Photos: Jonet Williamson; Designer: Hannah Packer
Read more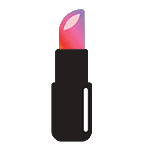 Back to top