Recreate the TikTok-Famous Butterfly Eyeliner in 4 Simple Steps
May 02, 2022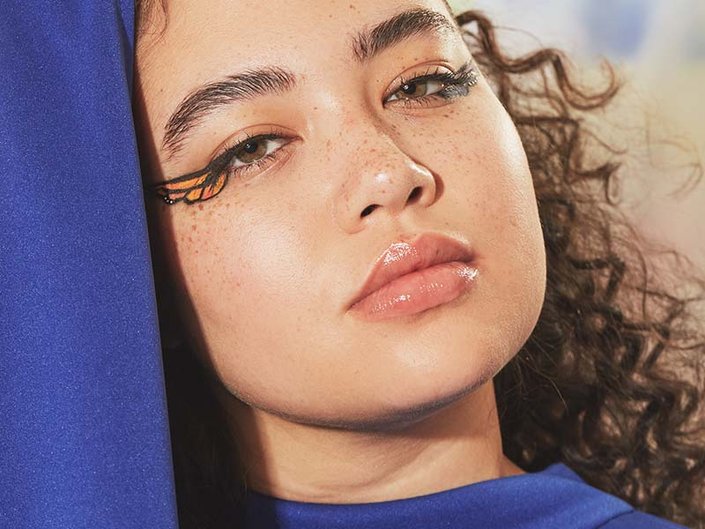 STEP 1:

Start With the Shape

Williamson says that the first step in creating the butterfly wing is to sketch out the shape. "Start with a white or neutral cream base and spread it in the shape of the wing," she says. We recommend using the NYX Professional Makeup Jumbo Eye Pencil in Milk for this. The shape should mimic a big, cat eyeliner wing with a rounded bottom.

STEP 2:

Apply Color

Next, it's time to add some color. "Pick bright colors — here, we used a combination of Slowburn and Switch, as well as Fluorescent and Chaos from the Urban Decay Wired Palette — and pack them on little by little over the white base," Williamson says. The colors don't have to be drawn on perfectly — if they blend together a bit, it will create a cool watercolor effect.
STEP 3:

Add Black Liner

"It all comes together when you add the liner," says Williamson. Use a small liquid liner brush dipped into a gel eyeliner to create your butterfly wing, and trace it around the perimeter of the wing shape. You can also use a liquid liner for this, but it must have a very precise tip, like the Lancôme Idôle Liner. Use the same liner to create tiny striations and details on the butterfly wings, too.
Photographer: Chaunte Vaughn, Art Director: Melissa San Vicente-Landestoy, Makeup Artist: Jonet Williamson, Makeup Assistant: Crisdanil, Hair Stylist: Jasmine Burnside, Visual Designer: Hannah Packer, Supervising Producer: Jessica Thiel, Line Producer: Kaela Francesca, Digital Tech: MJ Kroeger, Model: Cierra
Read more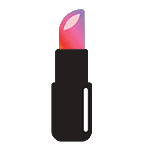 Back to top