These Candy Cane Eyeliner Looks Are Putting Us in the Holiday Spirit
November 23, 2020
Newsflash: Candy canes aren't just great stocking stuffers, they also make for a really cute and festive eyeliner pattern. And because Christmas time is near (OK, we're a month-ish away, but still), you can bet we're collecting all the inspo on Insta to help us master this holiday look. From simple red and white wings to full-face designs featuring the festive treat, here are our favorite candy cane-inspired liner looks you'll want to rock until New Year's.
Simple & Sweet
If you need convincing that red and white liner is the new classic black wing, then just take a quick look at this subtle candy cane liner. Start out with a solid white wing and then go back in with a red shade to add the stripes.
Christmas Spirit
Santa, thank you for blessing us with this makeup gift. We seriously can't get over this sparkly, full-face holiday beat. Whether you have an intimate party or gift-swapping Zoom, try to recreate this stunning and ~festive~ makeup look.
Light it Up
You've decorated your tree, so now it's time to bring the twinkle-lights onto your eyes. Start out with a basic candy cane wing and then add a simple black floating line at your crease. Draw colorful lights and violá — you're holiday-ready.
Naughty or Nice?
Think you're on the naughty list? Well, if you recreate this look, we promise you'll get some bonus points with Mr. Claus. With green and red stripes, this liner is sure to get you in the holiday spirit. Top everything off with a shiny gloss, and you've got the perfect Christmas makeup look.
Very Merry
Graphic eyeliner with a holiday twist? This look has you covered. Grab a green shadow, smoke it out and then add on a floating candy cane design in your crease.
Read more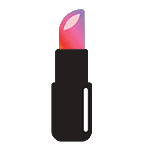 Back to top