15 Classic Makeup Looks for Any and Every Occasion
January 18, 2023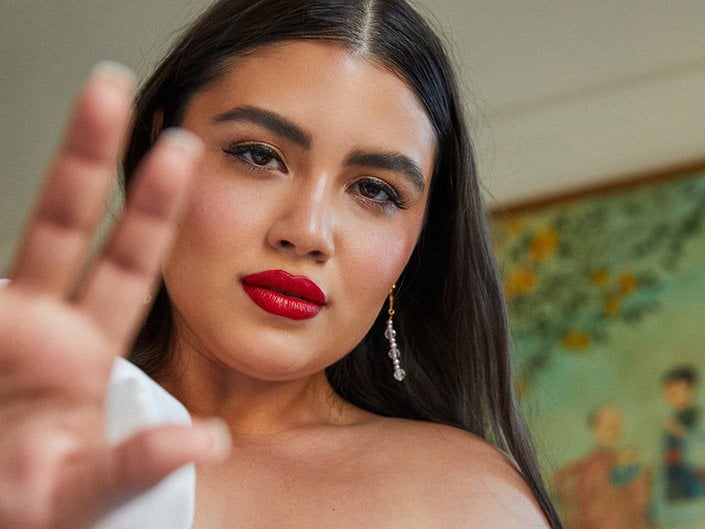 As much as we love to stay on top of and try out the latest makeup trends taking over TikTok and Insta, there's something to be said for keeping it classic. It's those tried-and-true beauty looks that we've been emulating since we first picked up a tube of lipstick that we find ourselves returning to again and again. From a sexy red lip to dark kohl eyeliner, the styles that have dominated the beauty world for decades and even centuries (yes, centuries) deserve a little recognition every now and then. Sure, it's lots of fun to rock neon pink eyeliner on a night out, but the classic makeup looks are the ones that you can make work for truly any occasion.
We've decided to go back to the basics by rounding up the best timeless makeup inspo we could find on Instagram. Keep scrolling for new ideas for how to update your go-to beauty look!
Classic Makeup Looks
1. Matte Makeup
Before dewy makeup became all the rage, all matte everything reigned supreme. Matte makeup is a great option for people with oily skin types to control unwanted shine. We love the warmth of this subtle matte glam, from her eyeshadow to her rosy blush.
2. Fresh Faced
Fresh-faced makeup is all about showing off the natural beauty of your skin. It's that illusive no-makeup-makeup look that everyone wants to achieve. Here, the eye makeup is understated and a glossy lip pulls everything together.
3. Smoky Eye
The smoky eye is arguably the definitive makeup staple for a night out. Sultry and edgy, this look incorporates dark metallic shades of eyeshadow and smudged eyeliner. The lashes are feathery and voluminous.
4. Cat Eye
Feeling fiery? Opt for a vivid crimson lip, like in this photo. This true red lipstick has a slightly shiny finish, but red lips also look great matte or glossy. Take a cue from @robin.danyluk by keeping the rest of your makeup super understated and letting the lips stand out.
6. Dewy Makeup
Dewy makeup is a newer trend, but it became an instant classic the moment it first took over our Insta feeds. The key to dewy makeup is to opt for luminous complexion products, such as the Giorgio Armani Beauty Luminous Silk Foundation.
7. Sparkly Eyeshadow
Who doesn't love a little bit of sparkle? Glittery eyeshadow may not be your everyday makeup vibe, but it's so fun for special occasions. For the most classic take on the look, stick to gold or silver glitter.
8. Nude Lip
A simple nude lip screams minimalist sophistication. It's one of our go-tos since it can work for virtually any occasion and can be paired with tons of different makeup looks, from winged eyeliner to a full matte face.
9. Blue Eyeshadow
This '80s makeup standby is back and better than ever. Whether you prefer indigo and denim shades or icy, silvery hues like in this post, blue eyeshadow makes a stunning statement no matter what.
10. Radiant Complexion
With the right makeup, you don't need to go on vacation to get radiant, sun-kissed skin. Luminous foundation and light-reflecting highlighter can help you achieve a golden glow. Don't forget to prep your skin with moisturizer and primer.
11. Glossy Lip
A clear lip gloss with high shine is the versatile beauty staple every needs in their makeup bag. You can wear it alone or layered over lipstick to add some extra flair. For a glossy lip look, the more reflective, the better. You want it to have a glassy finish. Try the Lancôme Juicy Tubes Hydrating Lip Gloss in Pure.
12. Brown Eyeliner
Brown eyeliner comes in handy for basic everyday makeup when you want something a little softer and subtler than black. It also complements every eye color. Pair it with your favorite lengthening mascara.
13. Rosy Cheeks
We love using blush to get a natural, effortlessly pretty flush. Compliment rosy cheeks with pink shades of makeup, like the lipstick in this photo.
14. Dark Lip Liner
This '90s-inspired lip look involves contrasting a neutral or light lip with a dark lip liner. It works best with warm brown and dark nude shades of liner. Swipe your lips with a shiny gloss as a finishing touch.
15. Long Lashes
Ultra long lashes will never go out of style. They amp up the drama and intensity of any makeup look. Whether you prefer false lashes or just a good lengthening mascara, like the L'Oréal Paris Telescopic Lift Washable Mascara, you can't go wrong.
Photo: Chaunte Vaughn
Read more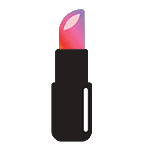 Back to top