Colorful Eyelashes Are Trending — Here's How to Get in on the Makeup Look
April 15, 2022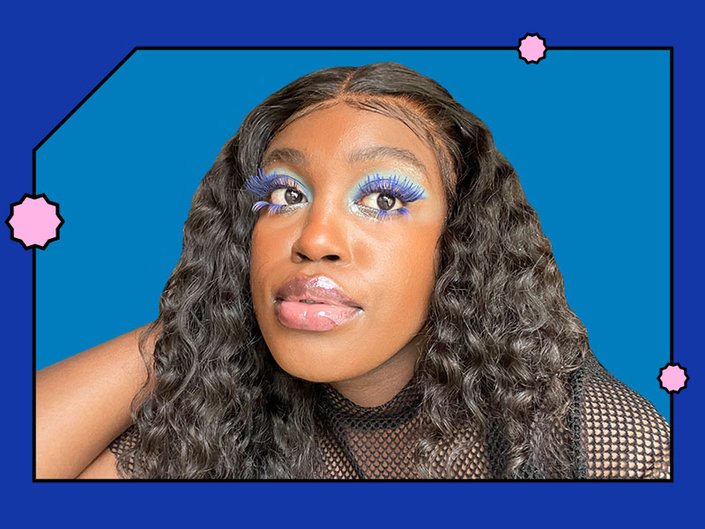 Vibrantly
colored eyelashes
can accentuate just about any eye color in a way that no other type of
eye makeup
can. To amp up your next makeup look, follow along as we break down how to get in on the trend using false lashes in just
seven
easy steps. Keep scrolling to find a quick how-to, plus product recommendations.
STEP 1:

Lay Down Your Base

Start the look off by prepping the eyelids for a bold eyeshadow color. Using the NYX Professional Makeup Jumbo Eye Pencil in Milk, create a half moon shape starting at the inner corner of the eye and dragging it along the crease to form a base for the eyeshadow. Then, using a flat eyeshadow brush, blend the milky shade out.
STEP 3:

Pack on a Darker Shade

Grab a darker blue eye crayon, like the NYX Professional Makeup Jumbo Eye Pencil in Cobalt, and draw another half moon shape just below the original one and buff it out in the same way you did before.




Then, grab a powder eyeshadow in a similar color — in this case NYX Professional Makeup Hot Singles Eyeshadow in Electroshock — and lightly apply it in the center of the two shades of blue for a seamless-looking transition. Take that same powder shadow and apply it to your bottom lash line with a tiny tipped eyeshadow brush.




Tip: If your eyeshadow shape isn't even on both sides, don't worry. Simply take your usual concealer and apply it with a flat brush to clean up any unevenness.



STEP 5:

Apply Your False Lashes

Take the false eyelashes of your choice and apply them to your upper lashes, following the package directions carefully. Once they're secured in place, take a blue mascara (we love L'Oréal Paris Voluminous Original Volume Mascara in Cobalt) and coat the false eyelashes in bright blue pigment.




To add even more drama, take a pair of blue-colored false eyelashes and cut each piece in half, creating four clusters of lashes. Take the smaller two clusters and apply one to each lash line so that they sit just below your pupils. Once the smaller pieces are secure, take the larger pieces and apply them to your lash line at the outer corner of each eye for a chunky, punk-like touch.




STEP 6:

Add Finishing Touches

To top the whole look off and give it an ethereal finish, tap the Valentino Dreamdust Glitter Eyeshadow onto the inner corner of each eye and along each brow bone.
Photography and Makeup: Sarah Duvivier, Design: Juliana Campisi
Read more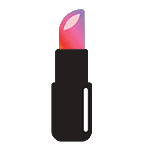 Back to top