This Cosmic Eyeshadow Tutorial Is Out of This World
August 20, 2019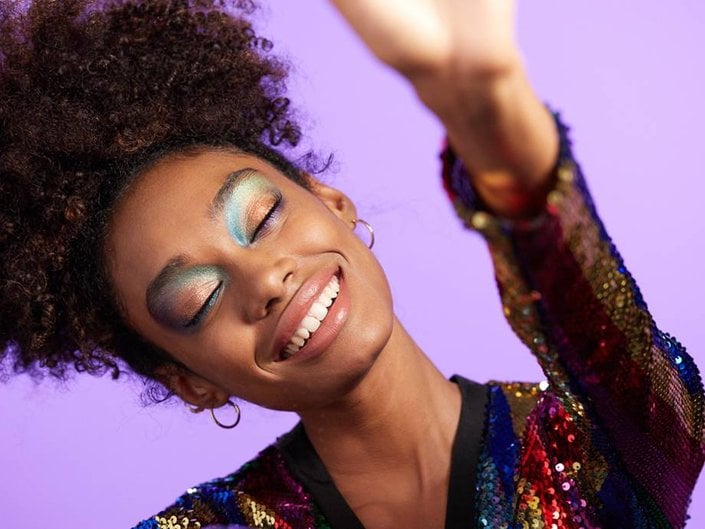 Calling all zodiac queens, star gazers and outer-space enthusiasts: This cosmic eyeshadow look is about to blow your mind. Inspired by the swirling colors and dazzling stars of the cosmos, this eye-catching metallic makeup look will have everyone captivated.
To get started, all you'll need is an eyeshadow palette with a variety of eyeshadow shades with a foil or metallic finish, like the Urban Decay Elements Eyeshadow Palette. While it may look complicated and time consuming to create, you'll find yourself completing the makeup tutorial with just a few extra minutes tacked onto your makeup routine. Wear this cosmic eye the next time you go out with your friends, on a playful date or for Halloween. To balance it out, keep the rest of your makeup very minimal and stick to a neutral, pink lipstick like the Maybelline New York Color Sensational Inti-Matte Nudes in Almond Rose.
Follow along with our video, ahead for a gradient cosmic eyeshadow look that's completely out of this world.
THE COSMIC EYESHADOW HOW-TO
First Eye:
STEP 1: Dip a fluffy eyeshadow brush in a turquoise shade like Heavy Water.
STEP 2: Wet brush with a facial mist or setting spray. (You'll do this for every shade.)
STEP 3: Apply to the inner corner of the eye, blending it up to the inner third of the brow bone.
STEP 4: Using a clean brush, apply a bronze shade like Volcanic to the entire lid, stopping at the crease.
STEP 5: Apply a pastel green shade like Secret Keeper to the outer corner of the lid, blending it into the bronze and turquoise shades.
STEP 6: Clean up the outer corner to define the shape.
Second Eye:
STEP 1: Now apply the turquoise shade on the inner corner of the second eye the same way as the first.
STEP 2: Using a soft brown shade like Moon Rock, apply all over the rest of the lid.
STEP 3: Tap on a purple shade like Hex Remedy to the outer corner of the eye, blending it into the other shades and up to the brow bone.
Under the Eyes:
STEP 1: Sweep the purple shadow across the lower lash line of the first eye
STEP 2: Use the turquoise shadow to do the same for the second eye.
STEP 3: Finish with two coats of black mascara (we like L'Oréal Paris Telescopic Original Waterproof Lengthening Mascara) on top and bottom lashes.
Read more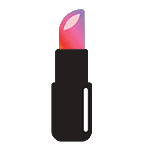 Back to top