3 Graphic Liner Styles So Easy, Anyone Can Do Them
October 08, 2021
Graphic liner might seem intimidating, especially if you've never successfully done it before. But we can assure you that it's actually super easy. All you need is a steady hand, some colorful eyeliner and a little bit of inspo. Ahead, makeup influencer Aniyah Smith is breaking down how to do three easy graphic liner looks, step by step.
Floating Liner
"When you're doing a graphic liner look, remember to always have fun, add details and layer colors," says Smith. We love using the NYX Professional Makeup Epic Wear Waterproof Liquid Liner, which comes in classic shades like black and brown, plus fun ones like lilac and sapphire, for smooth, easy application.
To create this floating liner look, Smith swiped Stone Fox, a charcoal gray liner from the NYX Epic Wear line, across her crease starting at the inner corner and ending at her outer corner. From there, she used a flicking motion to create a dramatic wing. Then, she drew a triangle shape, connecting the wing to the rest of the liner before filling it in. Once the liner dried, she used a black liner to trace the rounded shape of her crease on the lower part of the wing to add dimension to the graphic look.
A Dotted Sharp Wing
Starting at her outer corner, Smith drew a thick, sharp wing and filled it in with jet black liquid eyeliner. Once the liner was set, she added a small black dot above and below the pupil before adding a cat-like wing to the inner corner. "Once I've finished drawing the liner, I top it off with some mascara to add even more dimension," says Smith. The L'Oréal Paris Bambi Eye Mascara is one of our faves for this.
Two-Toned V's
Make a statement by juxtaposing a bright eyeliner with a dark one. "Start by making a V-shape at your outer corner just below the lash line and bring it up to where it meets your crease," Smith says. "Then, in another color, create a V-shape by your inner corner by starting above your crease and bringing it down to meet your pupil below the lash line."
Top it all off by outlining the bright "V" with strokes of the darker liner and the dark "V" with strokes of the brighter liner. Pro tip: keep cotton swabs and micellar water (we love the
Garnier Micellar Cleansing Water All-in-One Waterproof
) on hand to easily clean up any messy lines.
Read more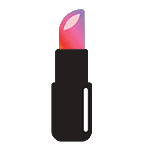 Back to top