This Emerald Green Eyeshadow Look Is Everything
February 06, 2020
In a dream world, our jewelry box is overflowing with emeralds, rubies, sapphires and other assorted colorful gems. Sadly, this isn't our reality (insert sigh here), so we've had to get creative. To bring our fantasy to life, we've found the perfect way to sport all the rich, warm and dreamy jewels with our makeup. Jewel-toned eye makeup is our newest obsession. Ahead, makeup artist Jonet Williamson breaks down how to get the look with some intense blending of deep purples, moody emerald greens and luxurious pinks. The best part? It only takes one palette and is ridiculously easy to recreate.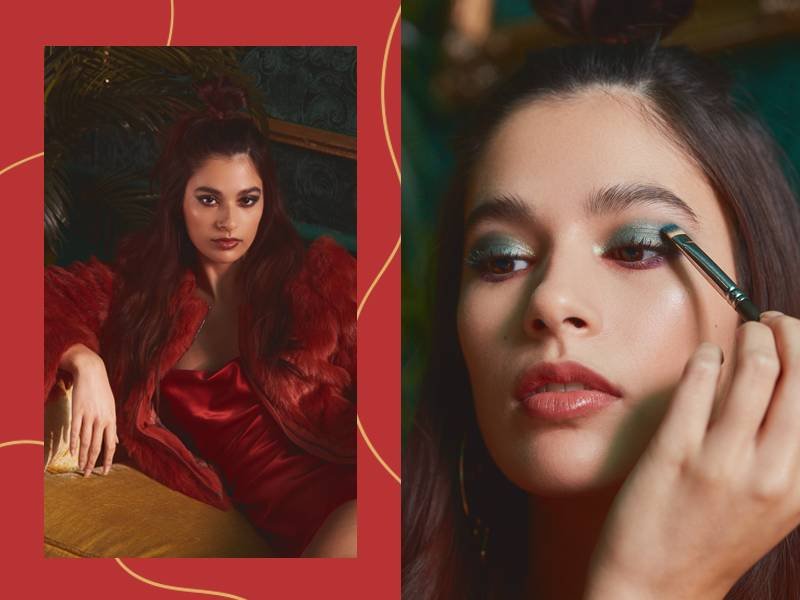 Jewel-Toned Eye Makeup Step #1: Prep the Eye
Most makeup artists, Williamson included, agree that prepping the eye is the foundation for success. When you start with a base, your pigment will have a higher payoff, your look will last longer and your shadows will be less prone to creasing. To that end, the first step for getting this jewel-toned eye makeup look is a swipe of eye primer. Our favorite is the NYX Professional Makeup Proof It! Waterproof Eyeshadow Primer. Not only does it promise longer wear, but it also gives your eyeshadow something to grip on to.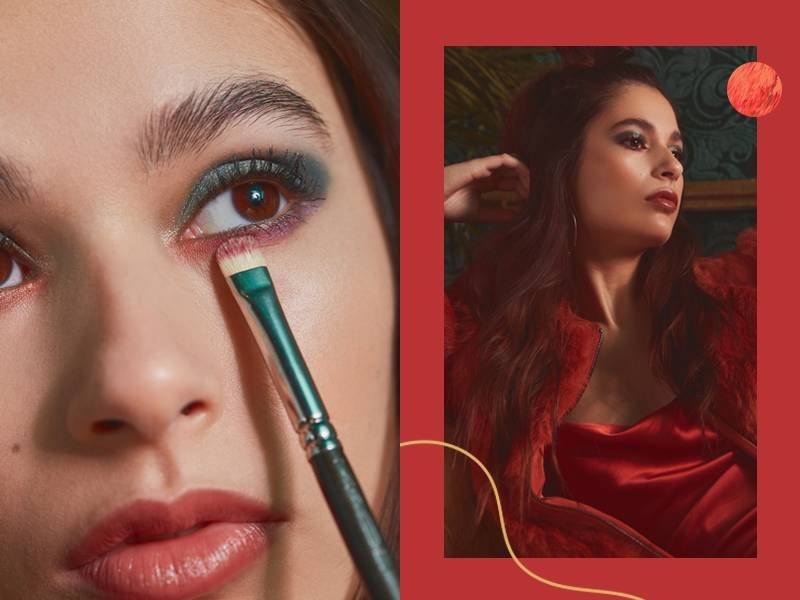 Jewel-Toned Eye Makeup Step #2: Apply Eyeshadow to the Lid
Now that the eye is prepped and ready to go, it's time to tap into some rich and royal shadows. Here, Williamson used the Urban Decay Born to Run Eyeshadow Palette. Before dipping into the pan, Williamson recommends wetting your brush with a bit of setting spray. This will make it easier to pack on pigment and prevent excess fallout.
To get the blue-green wash across the lid, Williamson used a combination of three metallic shades. She started with Big Sky, a frosted green shimmer, on the inner corner, then went with Wanderlust, an emerald green, in the center of the lid, and finally, Radio, a deep emerald satin shade, on the outer corner. If you're re-creating this look at home, a good rule of thumb is to apply eyeshadow where you can feel your eyeball. While blending the shadows horizontally is key (we repeat, blending is key!), make sure you don't blend too far up toward your brow bone. Stop just above the crease or use a cotton swab dipped in micellar water to clean up the area when you're finished.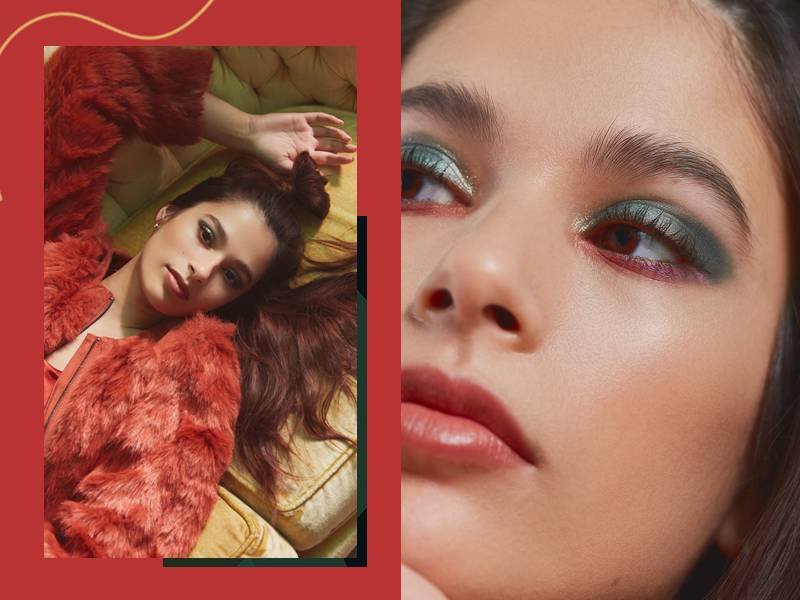 Jewel-Toned Eye Makeup Step #3: Apply Eyeshadow to the Lower Lash Line
Once the green colorway is taken care of, switch your attention to all the pink and purple shades (think: ruby, amethyst and rose quartz). Using a thin, flat brush, place Guilt Trip, a smoky purple shimmer, on the outer corner. Blend upwards until it touches the edge of emerald Radio; it should be a seamless transition. Next, pack Wildheart, a bright fuchsia, in the center of the lower lash line for a punch of contrast. The final shade needed to complete the look? Ignite, a rose gold metallic hue, which Williamson dusted into the inner corner. And once again, make sure you blend with a fluffy brush.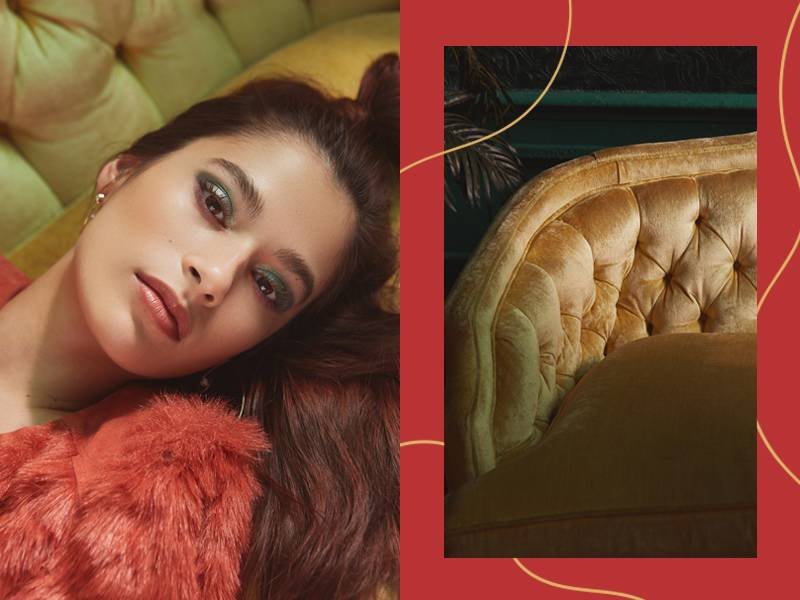 Jewel-Toned Eye Makeup Step #4: Finish With Mascara
Williamson finished off this jewel-toned eye with a few swipes of the L'Oréal Paris Bambi Eye Mascara for a wide-eyed finish and kept the look free of eyeliner. For the rest of the face, she went with a soft, minimal complexion and natural lip.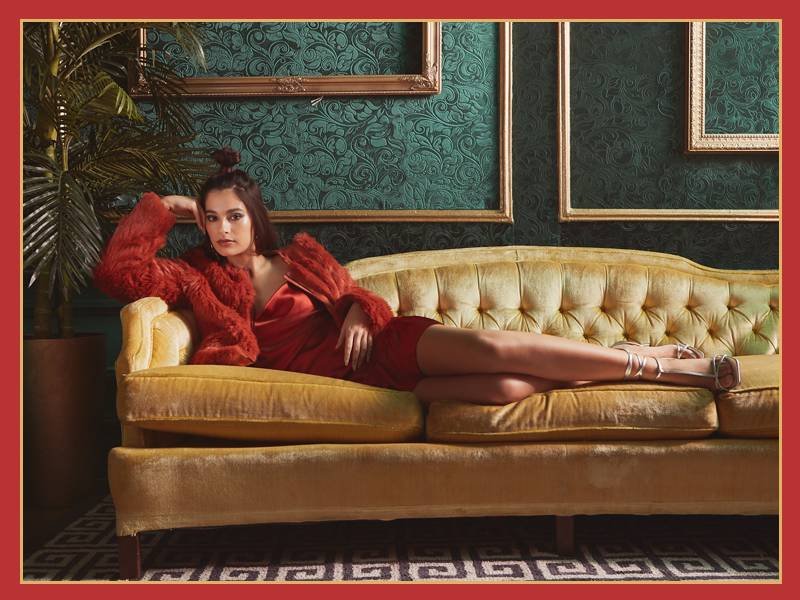 Read More:
Ouch! Why Are My Nails Sore After Getting Acrylics
Best Full-Coverage Concealers (In Easy-to-Use Pots!)
7 Fun Facts About Makeup Every Beauty Lover Should Know
Photographer: Chaunte Vaughn, Art Director: Melissa San Vicente-Landestoy, Makeup Artist: Jonet Williamson, Makeup Assistant: Crisdanil, Wardrobe Stylist: Monet Luhrsen, Hair Stylist: Kiri Yoshiki, Visual Designer: Hannah Packer, Producer: Jessica Thiel, Production Assistant: Kaela Francesca, Digital Tech: Paul Yem, Model: Kanta
Read more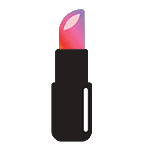 Back to top