We're OB-SESSED With This Euphoric Rhinestone Eyebrow Tutorial
October 01, 2019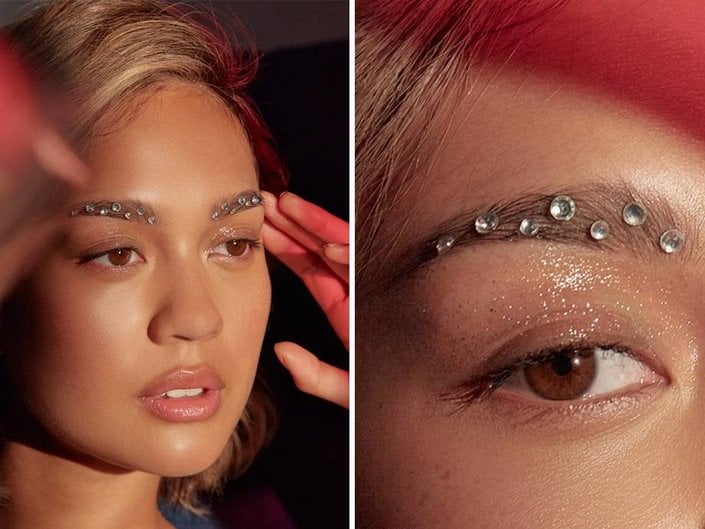 Maybe you have a special night out planned with friends, maybe you're celebrating your birthday, or maybe you're prepping for Halloween and road-testing a few makeup ideas before the official holiday — either way, this euphoric rhinestone eyebrow tutorial is a must try. If you've fallen into the cult-following that is the fanbase of the HBO original series, Euphoria, then this makeup look won't come as a surprise to you. From vivid bright eyeshadow to abstract liner, the makeup from the show is nothing short of amazing and just a little out there. To keep up with the theme, we challenge you to recreate this Euphoria-inspired rhinestone eyebrow tutorial on yourself. 
STEP 1: Gather Your Supplies
Here's what you'll need: tiny rhinestones — can be clear or multicolor — eyelash glue and tweezers. The size, shape and color of the rhinestones is completely up to you and the look you're trying to achieve.
STEP 2: Begin With One Rhinestone at a Time
Using a pair of tweezers (we like the Tweezerman Slant Tweezers for application), pick up a rhinestone and apply a small dab of lash glue to the back of it. You don't want to use too much glue as it can cause the rhinestone to slide and fall. Pro tip: try blowing on it slightly before application, just as you would a pair of false lashes.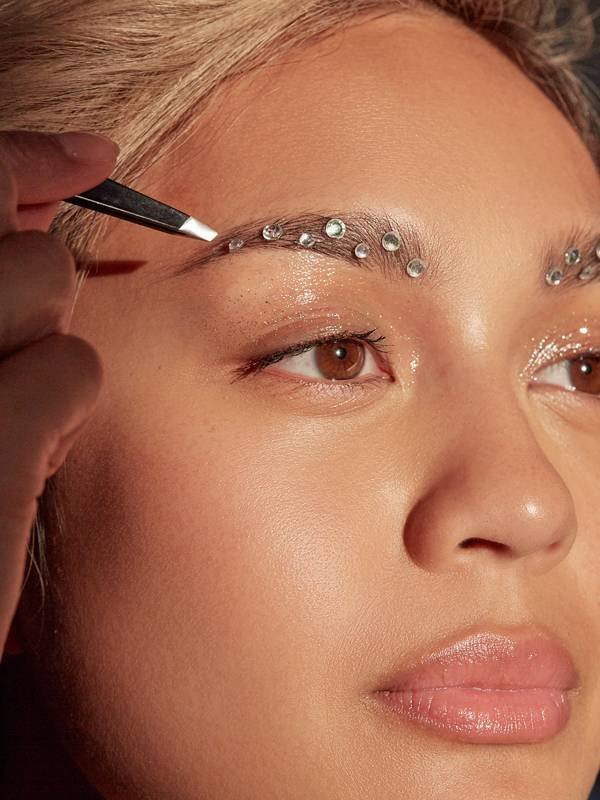 STEP 3: Decide on Your Placement
Firmly — but gently — place the rhinestone on your eyebrow and repeat step two until both eyebrows are filled with sparkly embellishments. 
STEP 4: Finish It Off
While rhinestone eyebrows are bold enough to be worn alone, we recommend giving your eyelid a light gloss or shimmer (using NYX Professional Makeup Lip Lingerie Glitter Gloss or NYX Professional Makeup Glitter Goals Liquid Eyeshadow) and a sweep or two of mascara to your lashes (using IT Cosmetics Lash Blowout Mascara) for mega-volume.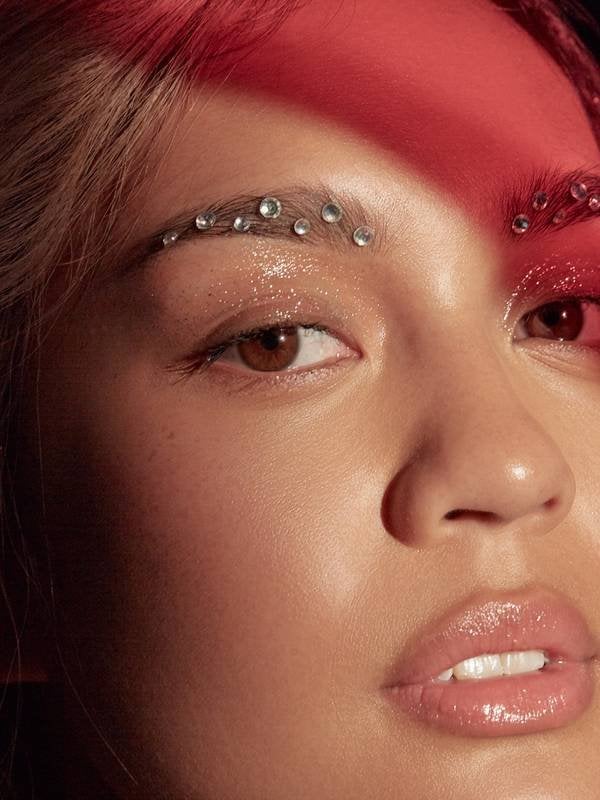 Read More:
NYX Is Collaborating With Pro SFX Makeup Artist Ve Neill for Halloween — You Have to See This ASAP!
How to Get Modern Twiggy Makeup in Just Three Steps
This Starry-Eye Makeup Tutorial Is So Much Easier Than It Looks
Read more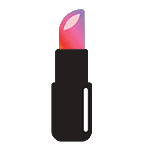 Back to top