The Most Flattering Eyeshadow Tutorial for Blue Eyes
September 20, 2021
Blue eyes
are striking on their own, but with the right eyeshadow, you can make them pop even more. Just make sure you have a neutral
eyeshadow palette
with bronze and orange shades, a
brow pen to fake bushy brows
and a
great mascara
handy, because we're sharing an easy and quick step-by-step tutorial on how to accentuate blue eyes with makeup below.
STEP 2: Shape and Fill Your Brows
Accentuate your brows by filling in any bare areas and shaping them with the Maybelline New York Express Brow 2-in-1 Pencil and Powder. It'll help create a bushy brow look and draw attention to your eye area.
STEP 3: Apply Your Eyeshadow Base Shade
Using a flat eyeshadow brush, apply a matte neutral base color from the lids to the brow bones, blending it up to the crease. We're partial to Sweet, a pale brown from the Urban Decay Naked Honey Eyeshadow Palette.
STEP 4: Buff on a Bronze Shade
Blend a rich, warm brown into your crease, just above the matte shade on your lids. Make sure to blend the shadow well so the color transition is seamless. We love Hive from the Naked Honey Palette.
STEP 5: Apply a Gold Shade to Your Lid
Using your eyeshadow brush, softly apply a gold eyeshadow shade on your lids. Make sure to blend it with the brown color in your crease.
STEP 6: Layer With Taupe Eyeshadow
For a seamless transition between your skin and your crease color, buff around the edges with a soft taupe color until you have a subtle, diffused look.
STEP 7: Highlight Your Inner Corners
Make the inner corners of your eyes glimmer with a pale, frosty shade, such as Flyby from the Naked Honey Palette (or your favorite highlighter!).

STEP 8: Give Your Lashes Some Volume
Curl your lashes and apply two coats of black mascara to your top lashes followed by one coat on the bottom. The lightweight, volumizing formula of the L'Oréal Paris Air Volume Mega Mascara is perfect for this.
Read more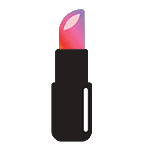 Back to top