How to Master Eyeliner Application, According to Pro Makeup Artists
August 30, 2021
If you've ever watched a makeup artist work their magic, you know they have an infinite number of tricks up their sleeves. Such techniques might appear to come as second nature to the pros, but for us, it's a totally different story — especially when it comes to applying eyeliner. To help us achieve flawless eyeliner application every time, we learned a few tricks of the trade and are sharing the wealth of knowledge with you, ahead.
Get Super Close to the Lash Line
This is one of the biggest eyeliner challenges. If you don't get close enough to the lash line, you lose the intensity you were trying to create with eyeliner. "Always make sure to get close to the lash line, leaving no gaps," says pro makeup artist Colleen Runne. To make the job a little easier, consider using an eyeliner with a tiny tip, like the NYX Professional Makeup Epic Wear Liquid Liner or the Lancôme Drama Liqui-Pencil Eyeliner.
Don't Apply It in a Line
Creating the perfect line in one sweep is hard — Runne knows a better way: "A lot of women think they have to make one single line with the eyeliner. Rather, you can do a series of small strokes across the lash line, kind of like a connect-the-dots sort of thing." You'll make fewer mistakes and end up with a more even application.
Apply Eyeshadow as a Guide
To get a soft, clean liner look, Lancôme national makeup artist Ricardo Costales says to first apply a thin layer of eyeshadow. This will help the eyeliner glide on to your lid, allowing you to create a soft line. "It makes the eyeliner last longer, too."
Mix it Up Without Starting Over
You can switch things up and take your look from day to night with one simple addition. "To change an eyeliner look without redoing your makeup, apply a bold or brighter shadow on top of your brown or black liner," says Costales. "Mixing it together will help you create an edgy, more dramatic look."
Read more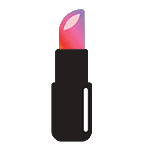 Back to top