Your Ultimate Eyeshadow Texture Guide
January 06, 2022
One of the best things about eyeshadow these days is how many choices are available. From nude mattes to vibrant shimmers, the eye makeup possibilities are endless. But on top of choosing a shade and finish, you also need to consider what texture to use. "Eyeshadow can be the main star or the supporting actress to your makeup, and your choice of texture helps play a role in that," says celebrity makeup artist Michael D. Patterson.
So what texture is best for a simple, neutral eye look? And should you choose something completely different when you want to rock a high-intensity smoky eye? Below, we break down all the benefits of five eyeshadow textures — from what they're best used for, to application techniques and product recommendations.
Powder Eyeshadow
If you regularly wear eyeshadow, chances are you've used this ever-popular texture. "It's the OG of the eyeshadow world!" says Patterson. "Powder eyeshadows can range from sheer to opaque, and from completely matte to full-on frost." Because powder shadow comes in so many finishes, you're able to achieve a variety of looks — from neutral, everyday makeup to a dramatic smoky eye.
There are a few ways to apply powder eyeshadow, but the most important thing to remember is to apply a base (whether that be an eyeshadow primer, concealer or cream eyeshadow) beforehand, so your finished look stays locked in place and doesn't crease throughout the day. According to Patterson, there are two brush types that make using powder shadow a breeze: fluffy and flat. "Fluffy brushes will deposit soft, blended color and are best used to soften the edges of shadow, blend colors together and define the crease," he says. "Flat, dense brushes on the other hand will deposit strong, intense color. Use it to lay down initial color, highlight and make certain areas of the eye pop." Don't be afraid to use your fingers either — dipping your ring finger in the shadow and swiping it across your eye will also give you major color payoff.
Compared to other shadow textures, powder is the easiest to layer because you don't have to wait for it to set. "Just be wary of fallout," says Patterson. You can gently sweep away stray eyeshadow flecks with a clean brush, or try completing your eye makeup before your face makeup to avoid any mess-ups.
Spice up your powder shadow collection with the Urban Decay Naked Cyber Palette which features velvety matte neutrals, technology-inspired shimmers and unique two-toned duochrome shades.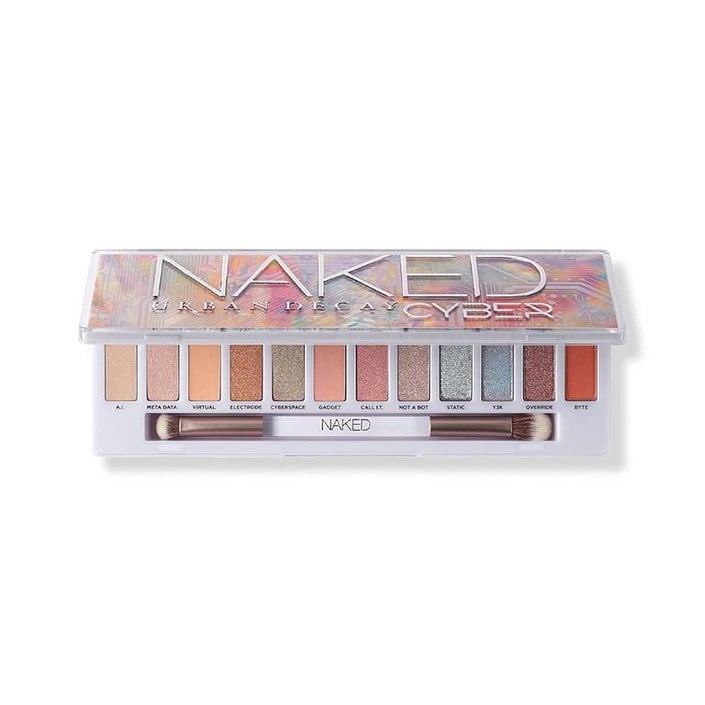 Cream Eyeshadow
For Patterson, cream is king of the eyeshadow world. "The versatility of this texture makes it a fit for any makeup situation," he says. "It's able to walk the line to be used as a base; it can create a quick office eye or a full on glamazon look and even be used as an impromptu eyeliner." On top of its versatility, this texture is also extremely consumer-friendly because it's easy to control, making it a great choice for makeup novices and pros alike.
If you don't have an eyeshadow primer on hand, Patterson says that cream shadows are a great alternative. "It's one of my favorite formulas to use as a base," he says. "Not only will it grab any powder shadow you layer on top, but it also helps add opacity and vibrancy to your look."
You can easily apply cream shadows using your fingers, but Patterson recommends using a synthetic fluffy brush for when you want a softer, more subtle look. "Gently work the cream into the top of the brush bristles, then buff onto the lid and work your way outward until all hard lines disappear," he says. "You can leave it as is or add other creams or powders to build up to your desired look."
Glitter makeup is a huge trend for 2022, so stay on top of it by adding the Valentino Beauty Dreamdust Glitter Eyeshadow to your bag this year. The creamy formula provides a dazzling pay-off in a single swipe, plus you won't experience any fallout whatsoever.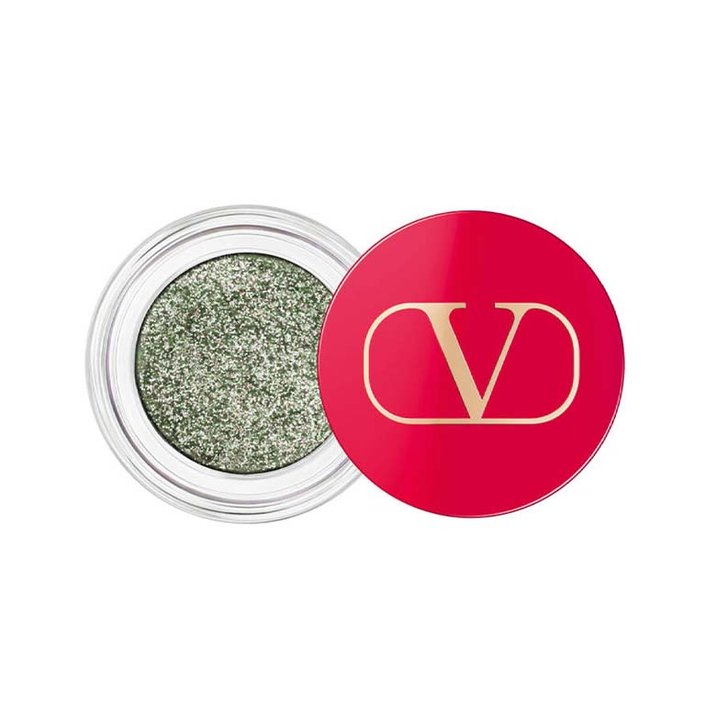 Liquid Eyeshadow
There's not a single shadow texture that can compete with the long-wearability of liquid eyeshadows, but this texture may require some practice to achieve the effect you desire. "Liquid shadows come in almost every finish from matte to glitter,'' says Patterson. "Plus, they can work as a base, providing a sheer wash of color, or as an added glam accent, providing a pop of liquid glitter to the lid."
The first thing to know about liquid eyeshadow is that a little bit goes a long way. Patterson recommends starting with just a tiny dot then adding color as needed. Most formulas come with a doe-foot applicator, so place just a touch on the back of your hand before dipping into it with a brush for more control. "Liquids tend to spread very easily, so blend quickly with small amounts of product to achieve the desired intensity and placement before it dries," he says. Though liquid eyeshadows are known to be longwearing, it may be best to avoid this texture if you have oily skin or are prone to creasing.
One of our favorite liquid eyeshadows is the
Giorgio Armani Beauty Eye Tint Liquid Eyeshadow
because it comes in an array of vivid colors, feels weightless and is smudge- and crease-proof for up to 16 hours.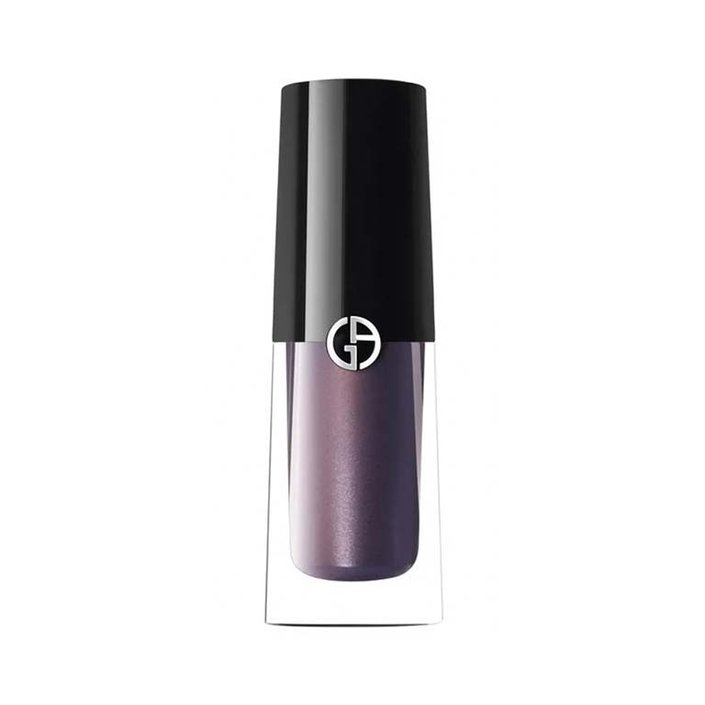 Stick Eyeshadow
Most stick shadows have formulas similar to cream eyeshadows, but one major difference is that sticks are more travel-friendly. "This is the ultimate formula for the on-the-go person," says Patterson. "It's so easy to apply that anyone can create a quick eye look on the train or in your car (but not while driving, of course!)"
Because these eyeshadows are housed in a stick, you have optimum placement and pigment payoff control. When you're looking for a quick one-and-done, long-wearing look, it's best to grab a stick shadow. "My favorite way to apply stick shadow is to line the upper lash line, then gently blend the pigment with my finger using a light press and pull upward motion," says Patterson. "The color will start to seamlessly blend out until mid eye where it will disappear into the skin creating a quick, simple and effective look."
Stick eyeshadows have evolved a lot over the past few years resulting in extremely blendable formulas that glide onto the delicate eye area. Our current go-to is the
IT Cosmetics Superhero No-Tug Waterproof Eyeshadow Stick
.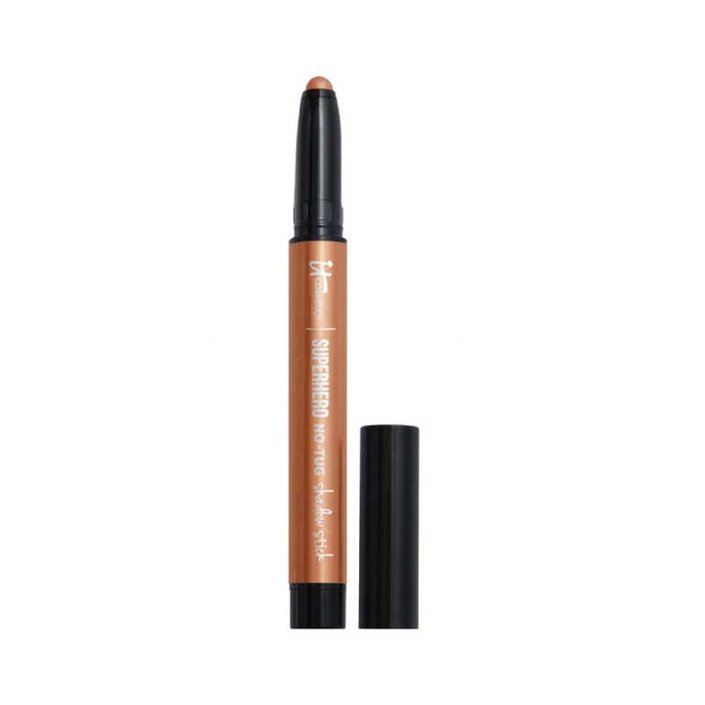 Gloss Eyeshadow
Don't expect glossy eyeshadow to have staying power — that lack of longevity makes eye gloss one the trickiest textures to use. "It's going to move and crease, but your eye look will be an absolute show stopper," says Patterson.
If you do want to rock a high-fashion, glossy eye look there are a few steps you should take. First, make sure your eyes are primed and your eyeshadow is perfectly placed where you want it before applying gloss. "Gloss should be applied at the very end of your makeup, right before walking out the door," says Patterson. When it comes time to add it onto your look, use a small, flat brush to gently tap the gloss onto your eye. "Try not to swipe or pull the gloss as that may move the already placed color around," he says. "Remember, gloss will shift and travel with wear, so keep that in mind with placement. Oh, and you'll want to get that selfie at the start of your night vs the end."
For more comfortable wear try sticking to a lightweight, non-sticky formula like the INC.redible You Glow Girl Iridescent Jelly.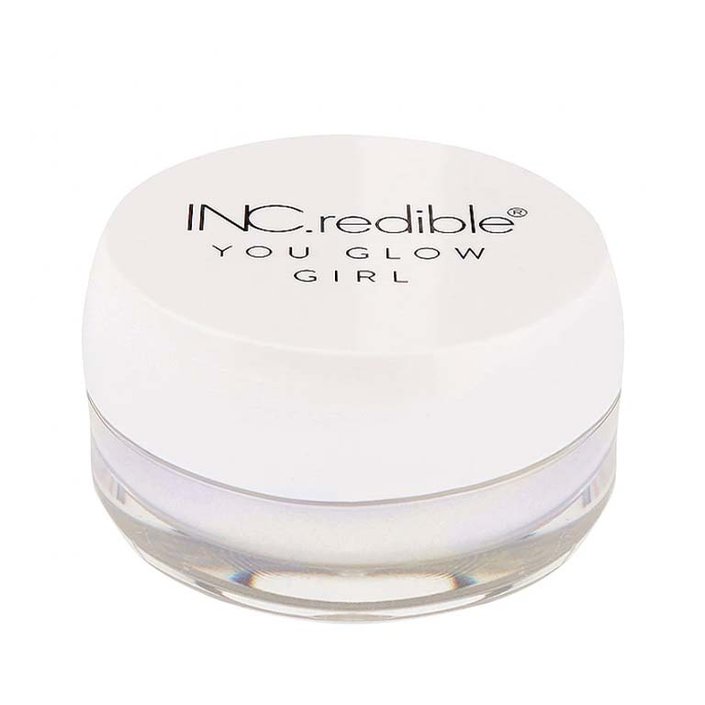 Read more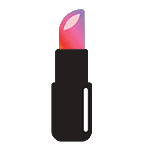 Back to top