Have Impaired Eyesight? This Eyeliner Hack Makes Things Super Easy
April 06, 2020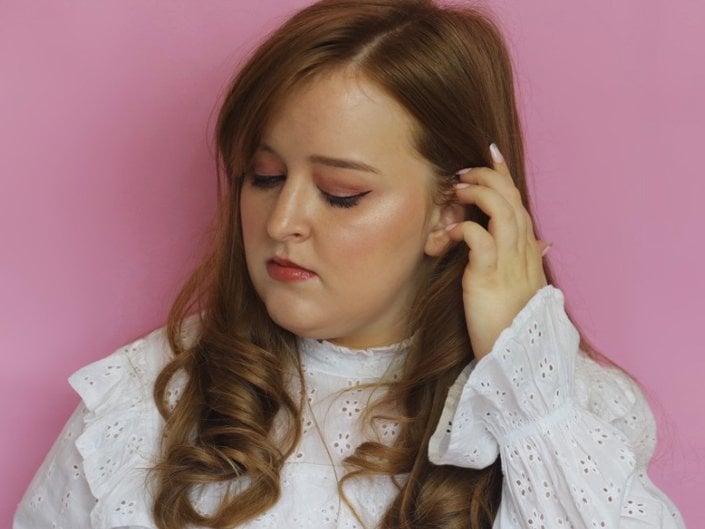 I'm a beauty editor and legally blind in one eye. As you can imagine, my blurry vision (and lack of general hand-eye coordination) make it pretty damn difficult to execute a cut-crease eyeshadow look, let alone eyeliner with a wing. I had all but given up on my hopes of ever being able to create a cat eye until I came across a tutorial by Emily Davison, a beauty blogger who is also blind in one eye and visually impaired in the other. Not only is she challenging the perception of sight loss through makeup, but she also has a seriously life-changing hack for doing eyeliner. Take it from me, this trick really works. We spoke to Davison to get more deets on how she does eyeliner with her visual impairment and are sharing her step-by-step tutorial, ahead.
STEP #1: Pick Your Product
Before starting your eye makeup application, make sure you choose a product that feels comfortable for you. "When I first started out with eyeliner, I was a huge fan of pencil eyeliners that had a really smooth and creamy texture that were flake-proof," says Davison. "But as I became more confident with my technique, I branched out into liquid eyeliners that are in a pen format with a flexible brush tip." For a pencil, she likes the Urban Decay 24/7 Glide On Eye Pencil and for a liquid option she reached for the KVD Vegan BeautyTattoo Eyeliner.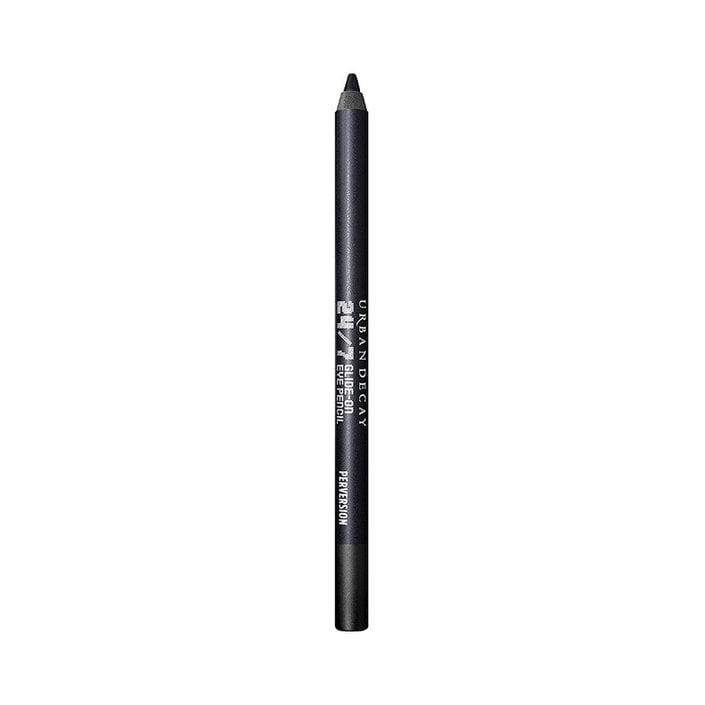 STEP #2: Set Up Your Phone's Camera
Now here's where things get interesting. Switch your phone to the front-facing camera and hold it in front of the eye you can't see out of. Then, magnify it to enlarge the screen so that you can see your eyelid more clearly. "The front-facing camera, when pointed at the eye you are applying eyeliner to, gives you a clearer view of the eye you're working on with the one you can see with," says Davison. "This technique is particularly useful for people who are partially sighted or who have a lack of peripheral vision like myself." (Pro tip: Put your camera in video mode and the picture quality will be better.)
STEP #3: Draw Along the Lash Line
Once you're situated and comfortable, pick up your eyeliner and hold it at a vertical angle in relation to your lash line. This will make it easier to be precise and help you avoid any gaps or skips in your liner. Davison says that if you make a minor mistake, you can just smudge it in and make the look a little smokier. "If you're really nervous about going the whole hog with your eyeliner, take a shaded eyeshadow brush, apply a little water to the bristles and use a dark eyeshadow," says Davison. "Then run it across the lash line to create an eyeliner."
STEP #4: Start Your Wing
Want to amp up your eyeliner game and try a wing? First grab a folded tissue and hold it up against your eye as a guide for the wing you're about to draw. If you're just starting out and looking for more control, Davison recommends using tape to ensure your wings are even. Then, still holding your phone's camera, slowly ink your wing out toward your eyebrow. "Go slowly and don't draw too much, less is definitely more!"
STEP #5: Have Patience
"Doing makeup when you can't see is all about trial and error," says Davison. "There'll be a day when you'll want to give up and never wear makeup again — that's normal." She explains that it'll take time, practice and help from other people, but over time, you'll learn the technique that works best for you. "Give yourself time and give yourself credit when you master a technique."
Read more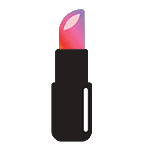 Back to top