Gigi Hadid Changed Up Her Brow Game With This $8.99 Product
July 05, 2018
Gigi Hadid is #goals for more reasons than one. She's the face of Maybelline New York, a 23-year-old supermodel and a gal who proudly posts pics of burgers and hot dogs on the Fourth of July with the Huji Instagram filter we all know and love. In short, she may be one of the biggest IT girls of the moment, but she's still a real person we can all relate to. If you need more convincing, Gigi Hadid's makeup artist and friend, Erin Parsons, just revealed that the supermodel recently made a minor change to her daily makeup routine that involves a buzzy new brow product. The best part? It costs less than $10 at your local drugstore.
Parsons recently told Yahoo Lifestyle that Hadid's sporting a "softer brow look these days," courtesy of the Maybelline TattooStudio Brow Tint Pen, an innovative new brow pen that the Internet (and Gigi!) is freaking out over. The pen is unique to the world of brow products because it gives you the look of microbladed brows. Its micro-fork applicator helps you create super-thin strokes that mimic real hair and look au-natural.
Here's a photo of Gigi Hadid before she started using the Maybelline Tattoo Studio Brow Tint Pen. Her brows are darker than her hair color, which creates a bolder look.
And here's a photo of Gigi's softer brow look. You'll notice that her brows are as light as her hair color to create a soft, subtle look that screams summer.
Maybelline TattooStudio Brow Tint Pen is currently available on Amazon in four different shades: Blonde, Soft Brown, Medium Brown and Deep Brown. To get a natural look like Gigi's, choose a shade that's one or two shades lighter than the color you'd normally go for. Fill in your brows with light strokes, and let your selfie-taking commence.
Read More:
6 Best Drugstore Makeup Brush Sets Under $20
5 Best Drugstore Eyeliners in Every Color of the Rainbow
7 Watermelon Beauty Products To Add To Your Makeup Stash This Summer
Hero Image Courtesy Maybelline New York
Read more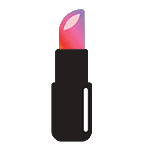 Back to top