Ring in 2021 With This Colorful Glossy Cut Crease
December 22, 2020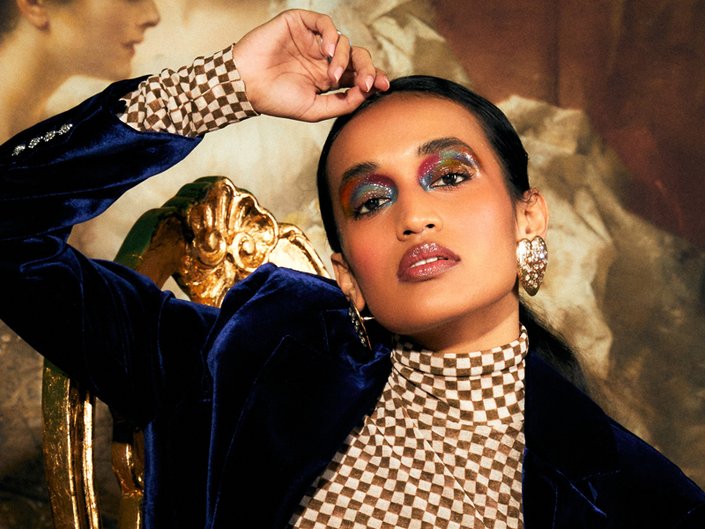 STEP 1:

Map Out Your Crease With Your Eyes Open

Williamson recommends mapping out where your colors should go while looking straight ahead in the mirror. This will act as a helpful guideline on where to place each shade before you start the look.

STEP 2:

Start at the Inner Corner

Looking straight ahead, apply your first color of choice in the inner corner. For this look, Williamson started with the blue shade in the NYX Professional Makeup Ultimate Brights Palette. To get a more vibrant and pigmented application, she recommends layering the shadow using patting motions and a flat eyeshadow brush. Once you've applied the shadow in the inner corner, diffuse the edges with a clean fluffy eyeshadow brush.
STEP 3:

Layer and Blend Shadows

Next, using a clean flat eyeshadow brush, apply another color next to the first shadow. When doing this, you'll want to leave some room between the two shadows so that there's enough space to diffuse the colors into one another. Make sure to stay above your crease when you layer on the shadows to build pigmentation and blend the edges so that there are no harsh lines.

Repeat this step with every new color until you've covered your entire upper crease area, including the inner corner, up to the brow bone. Make sure you're using a clean brush with every new color to avoid any bleeding or smudging.

STEP 4:

Apply Gloss

Using another clean flat shadow brush, gently glide a clear gloss all over the lid. Williamson used the Maybelline New York Lip Lifter Gloss in Pearl for this. It's important to have a light hand when applying the gloss because you don't want the colors underneath to smudge and mix together.
STEP 5:

Pile On the Mascara

Finish off the look with a couple of coats of your favorite mascara. We recommend the L'Oréal Paris Air Volume Mega Mascara because it instantly volumizes the look of your lashes.
Photography: Chaunte Vaughn, Art Direction: Melissa San Vicente-Landestoy, Associate Producer: Becca Solovay, Senior Visual Designer: Hannah Packer, Makeup Artist and Hair Stylist: Jonet Williamson, Wardrobe Stylist: Alexis Badiyi, Digital Tech: Paul Yem, Model: Shreya Aditya Chaudhary
Read more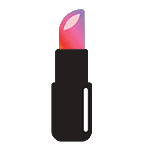 Back to top