Gold Flake Eyeshadow Is the Bling We Need RN
March 16, 2020
It's official, foiled gold sheets are eyeshadow's hottest accessory. With Instagram as our source, we've concluded that rocking gold bling on our eyes has never been easier. Just grab some gold leaf sheets from the craft store, cut out your desired shape and get glueing (with eyeshadow or lash glue, of course), because this bling can bring your eye makeup to a whole new level of glitz and glam. To give you some 24-karat inspo, we've rounded up the coolest gold flake eyeshadow looks, ahead.
Graphic Gold
Go bold or go home, right? This look by Monique Powell brings all brightness and all the bling to the eyes. With a creamy teal and lime green eyeshadow on the left and right eyes respectively and a gold foil cut-crease outline, this look is not for the faint of heart. But if you're down to try something fun and funky, this is the eye makeup for you.
Wing-ed Out Bling
We've never met a cat eye we didn't like. So it shouldn't come as a shock that we're seriously in love with this gold-encrusted wing from
Faux Doll Glam
. Gluing a gold accent along your eyeliner is a simple way to up the ante on your eye makeup look. While we're in love with this smoky pink eye, you can also try this gold accent against a more neutral shade.
Golden Hour Glam
Staring at this sunset eye makeup by
Shelby Sue
? Yeah, same here. Not only is this pink, orange, yellow and blue eyeshadow perfectly blended, but the cut crease is perfection, too. To take things up a notch, she cut out small gold flakes and glued them onto the inner and outer corners of the eyes. We're officially obsessed and recreating ASAP.
Foiled & Fabulous
This gold leaf look by
Claire Malley
is major. We repeat, major. She used gold flakes all over her eyelid (and neck and chest) to create a reflective beat that looks like a million bucks. We love that this take on the gold flake trend is completely customizable. You decide on the shape and placement — just go gold.
Cry Pretty



Can't decide between glitter tears and gold flakes? Rock both Instagram trends at once, just like

Siân
. All you have to do is place a gold leaf embellishments down the center of your lid and past your lower lash line. Let the gold shine through by balancing out the bling with a more subtle eyeshadow look.
Read more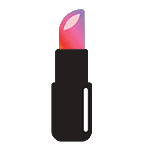 Back to top