How to Create a Glamorous Cut Crease on Hooded Eyes
February 08, 2022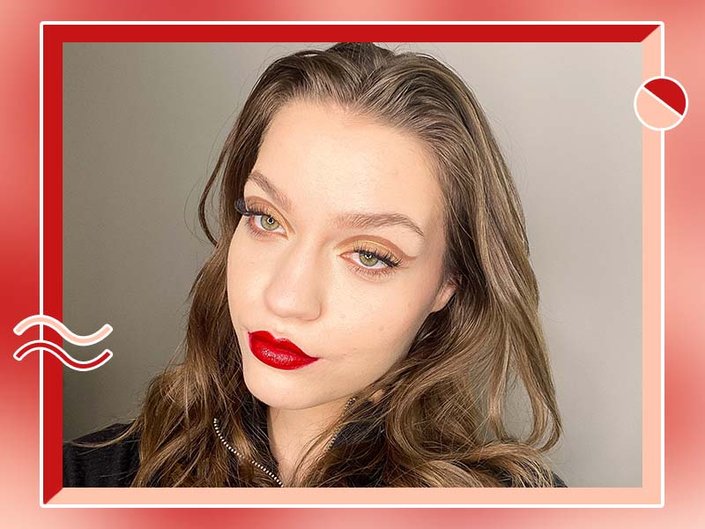 Over the years I've mastered the art of applying eyeshadow on my hooded eyes, but I've never attempted a cut crease look. Frankly, I didn't think achieving a glamorous cut crease was possible with deep set hooded eyes like mine; but makeup enthusiast and beauty influencer Mackenzi of @satinsilkskin proves that it's not only attainable but easy to execute. Find her five-step tutorial on how to create a ravishing old Hollywood-esque cut crease on hooded eyes, below.
STEP 1:

Carve Out Above Your Crease

Because this look is inspired by old Hollywood glamour, carve out your crease with eyeliner instead of using a concealer. Using the NYX Professional Makeup Epic Smoke Liner in Nude Haze, follow the natural curve of your eye and draw a line slightly above your natural crease. "If you place the eyeliner directly in your crease it is going to be hidden, so it's important to draw the line above your crease," says Mackenzi.




STEP 2: 

Gently Diffuse the Line

Using the paddle brush on the other side of the NYX eyeliner, gently blend out the edges of the line so it's not as harsh. Only slightly diffuse the crease, though, because you don't want to lose the full cut crease effect.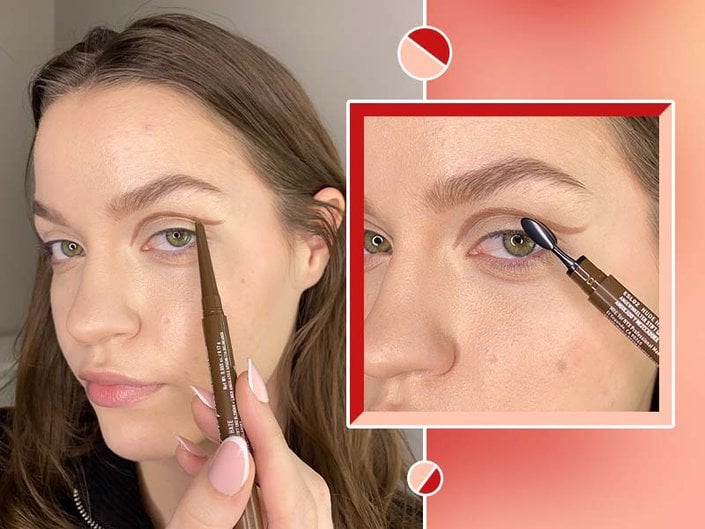 STEP 3:

Pack on the Eyeshadow

For your eyeshadow base, place the Urban Decay 24/7 Shadow in Half Baked (a light, shimmering gold color) on the entire lid under the cut crease line you created. Layer the shade Dumb Luck (a golden-bronze color) over-top of your base and gently blend the two eyeshadows together.

STEP 4: 

Define Your Eyes

After packing on the shimmering eyeshadow, lightly redefine the cut crease with the NYX eyeliner to give it more emphasis. Then line your lash line with the same liner and extend it out to create a tiny wing. "When you create a wing, extend it out and not up, otherwise it will get caught in your crease," says Mackenzi. Trace the color along your waterline for more definition, too, and smoke it out for a glamorous, diffused effect.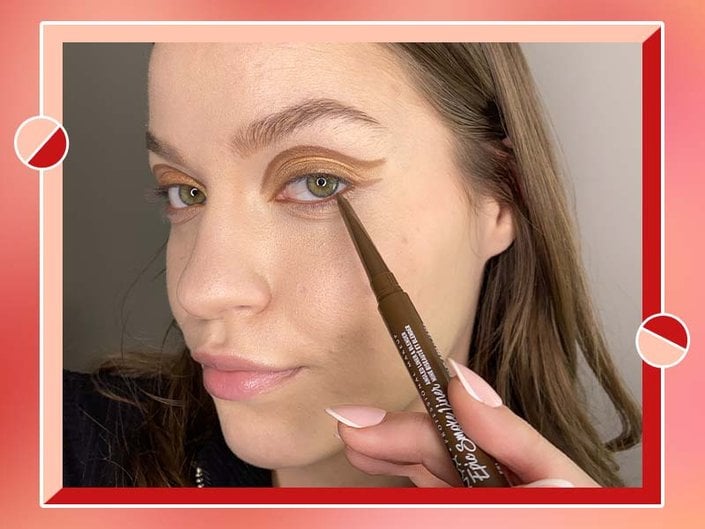 Photography and Makeup: @satinsilkskin, Design: Juliana Campisi
Read more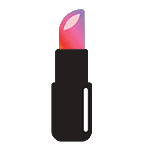 Back to top