A Step-By-Step Guide to Applying Fake Eyelashes Like a Pro
January 06, 2022
STEP 1:

Apply Mascara

The first step to applying fake lashes doesn't actually involve any falsies. "I like to start with a light coat of mascara," says Gonzalez. This helps the lash strip blend with your real lashes better. She calls it "camouflage" for falsies. One of our favorites is the L'Oréal Paris Air Volume Mega Mascara for it's lightweight formula that's easily blendable with faux lashes.




STEP 2:

Fit the Strip to Your Eye

"If you're using strips, you want to fit them first, then trim if need be," explains Gonzalez. To properly trim a fake lash strip, you always want to cut the excess off at the outer corners. Try the Eyelure Fluttery Light No. 117 Lashes for a subtle look.
STEP 3:

Apply the Glue

Once your eyelashes are the proper size, it's time to apply the glue. You can either brush a light coating of glue directly onto the lash strip or apply a dab of glue to the back of your hand and run the strip through it. No matter which method you choose, just be sure you don't glob on too much product. Lightly blow on the glue until it becomes less wet and more tacky (this usually takes about 30 seconds), then you're ready to apply. Gonzalez's favorite glue is the KISS Lash Couture Strip Lash Adhesive in Black.

STEP 4:

Apply Your Lashes

Now time for the tricky part — application. "Staring downward into a mirror, place the lashes and push with your fingers as close to the root of your lash," says Gonzalez. Looking down is key here as it will help you get the fake lash strip as close to your real lash line as possible. You might also consider using a pair of eyelash tweezers, which can help you push the strip directly on the lash line.
How to Make Fake Eyelashes Look Real
Let's be honest, the ultimate goal here is to make fake lashes look like the real deal, right? To do so, Gonzalez recommends applying your fake lashes after you do the rest of your eye makeup. "If you apply them before, eyeshadow tends to fall onto the tops of the lashes," she explains.
Another hack: Opt for individual lashes instead of a strip. It may seem like more work, but for truly natural-looking lashes, individually placed fake lashes mesh better with your real ones. Just be sure to mix in different lengths — small, medium and long — to help them blend nicely. Try the Ardell Lash Faux Mink Individuals for this look .
Gonzalez also recommends
KISS Falscara
to achieve I-woke-up-like-this lashes. "They are perfectly wispy and instead of applying above the lash, you apply underneath, which is why you also can't detect the lash weft," she says. "They're great for those of us who love that lash-extension look."
How to Remove Fake Lashes for Minimal Damage
While peeling away fake eyelashes can be very satisfying, taking them off the wrong way can pull out your real lashes. To avoid any tugging in this sensitive area, reach for a makeup remover. "I like to use an oil-based remover, paying close attention to the roots," says Gonzalez. "They will help them literally slide off." The
Lancôme Bi-Facil Double Action Eye Makeup Remover
is a gentle, dual-phase remover that will whisk away all traces of mascara and lash glue residue.
Read more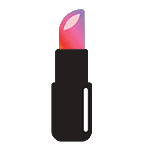 Back to top