A Brow Expert's Tips for Dyeing Your Brows at Home
May 12, 2023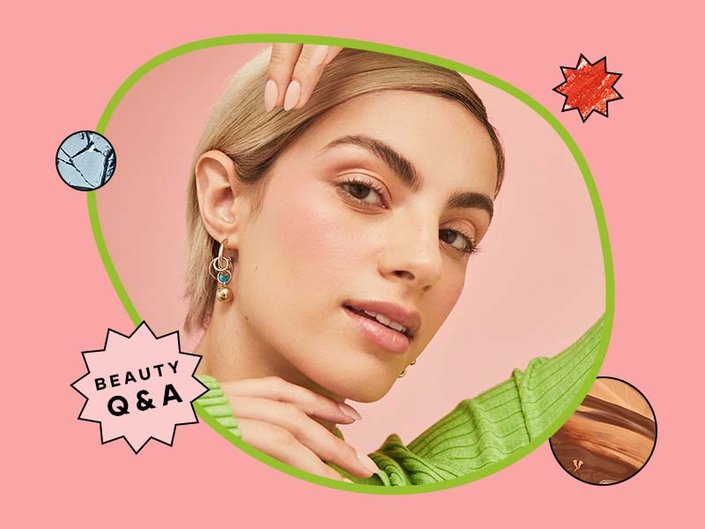 Anyone who's ever drastically changed their hair color has likely asked themselves the following question: Should I dye my eyebrows to match? And while you certainly don't have to, sometimes tinting your brows can tie together your whole look. You also don't have to wait for a major hair color transformation to dye your eyebrows — you can use a quick tint to make your natural brows appear fuller, fluffier, darker or lighter (if you're bleaching them!) without makeup, or to cover stray gray hairs.
Below, we asked brand founder and eyebrow expert Joey Healy how to dye eyebrows at home, the difference between a dye and a tint, and the best eyebrow dye he recommends using. Not sure if you're ready to commit to dyeing your eyebrows? We also rounded up some of our favorite brow gels, pencils and pomades for a more temporary tint.
Eyebrow Dye Versus Tint: What's the Difference?
Healy explains that the terms "eyebrow dye" and "eyebrow tint" are typically used interchangeably and that the services are the same at a salon. An eyebrow dye or tint is not to be confused with tinted eyebrow makeup products, such as the Maybelline New York Tattoo Studio Brow Tint Pen and the NYX Professional Makeup Thick It Stick It! Brow Gel. Unlike eyebrow dye, these products are makeup and are meant to be removed at the end of the day.The biggest difference? They do not stain your eyebrow hairs the way a professional eyebrow dye/tint does.
How Long Does Eyebrow Dye or Tint Last?
"For everybody, it's a little bit different. We suggest freshening it up once a month, maybe every four to six weeks," says Healy. "If you're covering lots of stubborn white hairs, they will pop back in sooner. So, getting your brows tinted every three to four weeks could be good. But if you're doing it just to enrich some brow hairs that might've gotten a little lighter in the summer sun, you can probably get closer to tinting every six weeks." Essentially, you can follow a similar cycle to how frequently you color your hair. A hair colorist or a brow expert can help guide you to the ideal dyeing frequency for you.
How to Dye or Tint Your Eyebrows at Home
Step 1: Select Your Dye
Healy recommends using the Just for Men Mustache and Beard Dye, which is formulated for the delicate skin on your face (although you should still perform a patch test before applying the product to your brows for the first time). The dye comes in 12 shades, from a light blonde to jet black. "If you're not sure about the color, go a shade lighter," says Healy. This will help you achieve the most natural-looking results. Look for a brow color that matches the tone of your hair, whether it be warm or cool, and remember that your brows don't have to mirror your hair color exactly — in fact, they'll look more natural if they're not a perfect match. As a general rule of thumb, your brows should be one to two shades darker than your hair if your hair is blonde, and one shade lighter if you have dark brown, red or black hair. Again, if you're unsure what hair dye color will give you the most natural-looking results, reach out to your colorist or an eyebrow expert.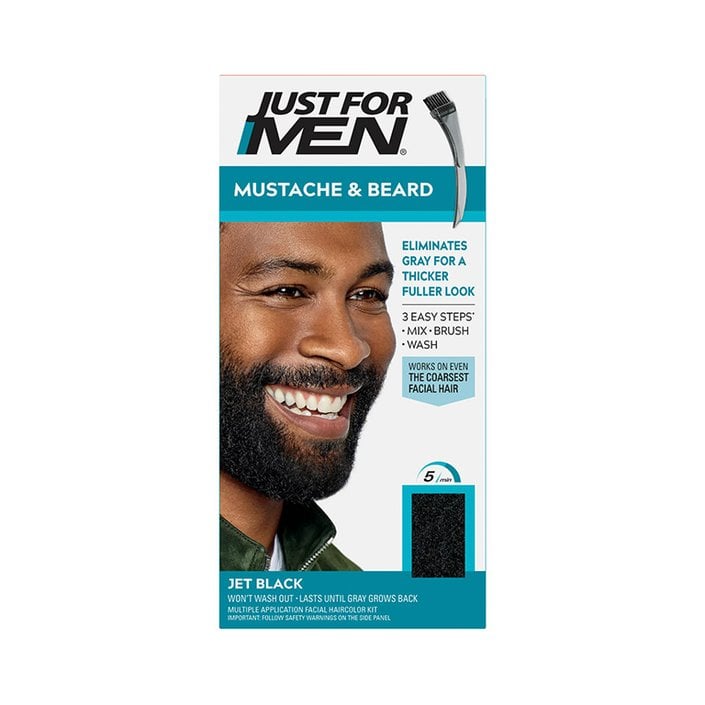 Step 2: Apply the Dye
Next, apply the dye following the product's instructions. For the most precise, thorough application we suggest using a disposable spoolie to brush on the color. We love this pack of spoolies from Amazon, which comes in a variety of cute, glittery colors and a convenient case.
To prevent the skin surrounding your brows from getting stained by the dye, apply a thin layer of a petroleum-based jelly, such as the CeraVe Healing Ointment. This will create a barrier between the eyebrow tint and the skin around it.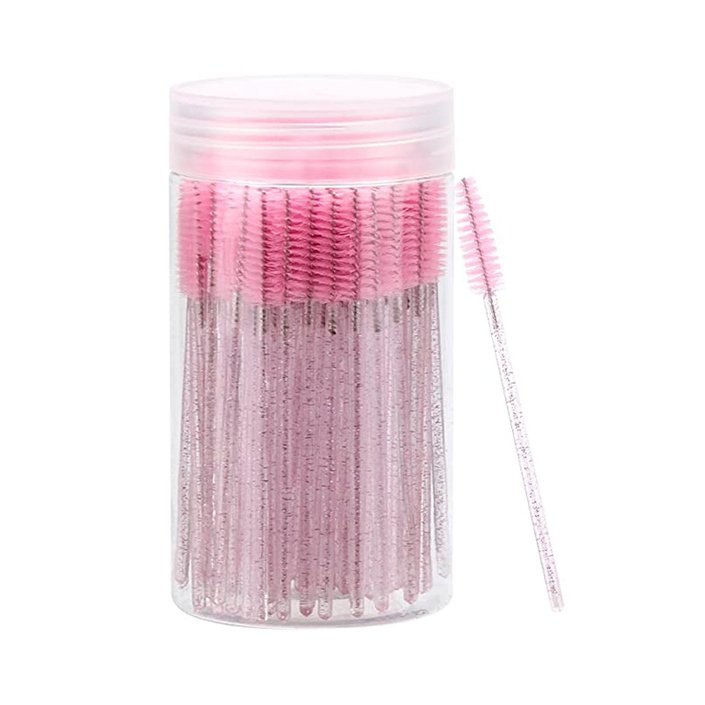 Step 3: Wash Off the Dye
Once you've let the dye sit for the recommended amount of time, gently wipe it away with a warm, damp washcloth and cleanse your face. Your brows should be tinted their new, desired shade. If you use the Just for Men Mustache and Beard Dye, you can seal the tube and save any leftover product for your next brow touch-up. The leftover dye can last for up to three months if sealed, according to the brand.
How to Remove Eyebrow Dye or Tint
Similar to dyeing the hair on your head, once your eyebrows are dyed, the color likely won't fade for at least four weeks. This is why it's so important to perform a patch test and make sure the dye you purchased is your desired shade. Washing your face morning and night with a cleanser as you normally would can help fade the dye, but you'll still have to be patient. If you're unhappy with the results, consult with an esthetician or brow specialist in your area for advice.
The Best Eyebrow Dyes and Tints
While the at-home dye kit is technically for mustaches and beards, it's Healy's pick for tinting your brows, too. It comes in a range of 13 versatile shades and has all the supplies you'll need, including dye, developer, a mixing tray, a brush and a pair of gloves to keep your hands clean while doing the job.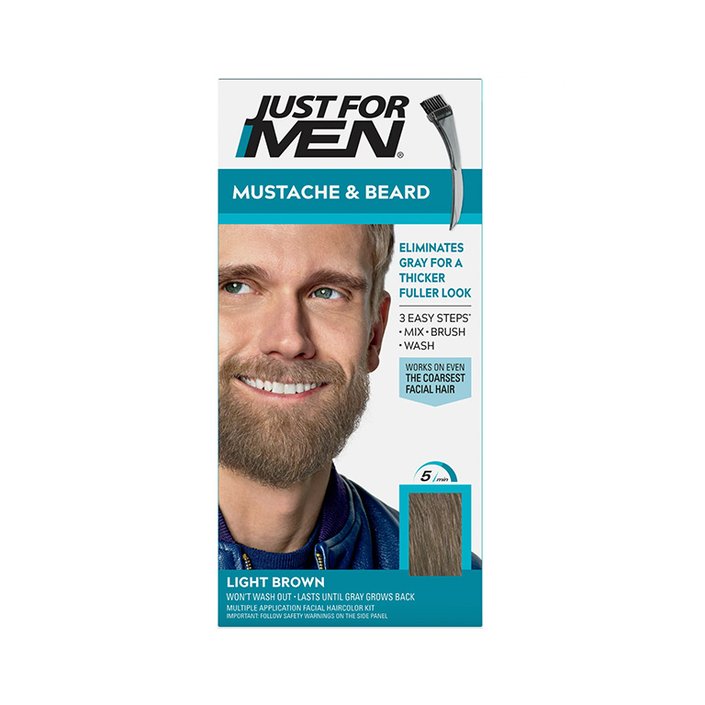 Available in five pigmented yet natural-looking hues, from a soft brown that's ideal for blondes to an inky blue-black, this tint is designed to help darken both brows and lashes. The brand notes that it can last for up to six weeks, depending on your natural hair growth. Make sure to pick up the
10 volume cream developer
to go along with the tint.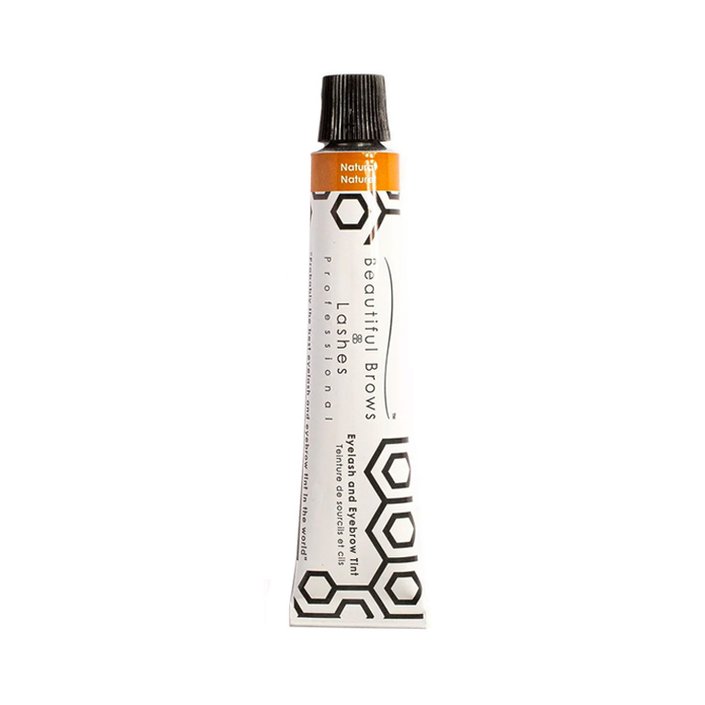 Unlike a traditional dye, the Baebrow Instant Tint! only lasts for up to a week — the average wear time is three to five days. To use, wash and towel-dry your eyebrows, then apply the product and leave on for 10 to 20 minutes. The longer you leave it on, the darker the tint will be. Once the time is up, wipe away the color in the direction of your hair growth using a damp washcloth, then rinse with water if necessary.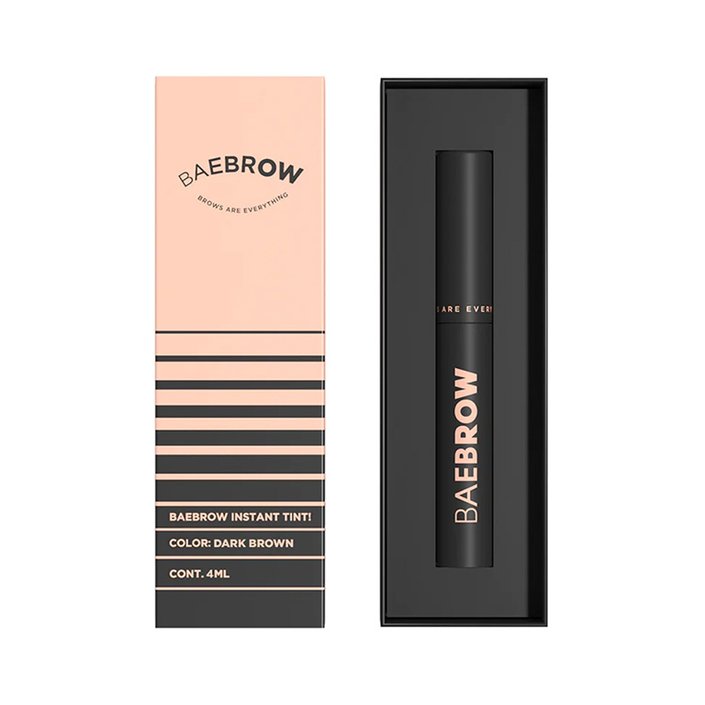 This tinting kit comes with all the materials necessary to achieve a salon-quality eyebrow tint in the comfort of your home. The formula effectively covers grays and lasts for up to two weeks. The brand recommends letting the dye sit on your brows for 10 minutes before washing off, then applying it for an extra three to five minutes if you desire a darker result.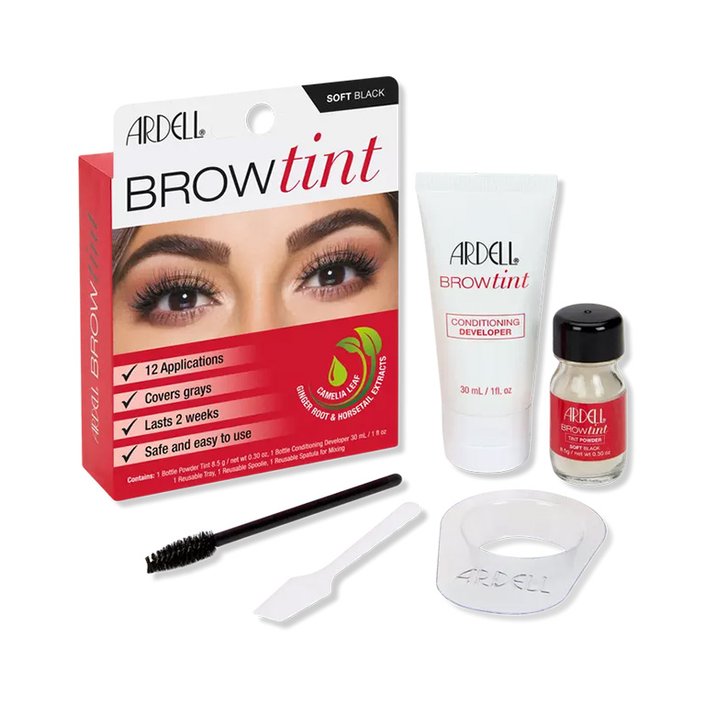 The Best Short-Term Eyebrow Tints
Want a more temporary brow look? Reach for one of these eyebrow makeup products that boast an impressive wear time but come off easily with lukewarm water and makeup remover.
This tinted eyebrow gel helps create fuller, more defined brows that stay put for up to two days. With an included spoolie and sculpting tip, it darkens brows and coats every hair for a commitaphobe-friendly tint. To remove it, simply cleanse your brows with micellar water and a cotton pad, like the Garnier SkinActive Micellar Cleansing Water All-in-1.
Get an all-day tint and long-lasting hold with this brow gel from NYX Professional Makeup. Available in eight shades, including ashy taupe shades, a rich, warm auburn and an inky black, there's an option that will flatter every hair color and skin tone in this range. The formula tames and tints your brows for up to 16 hours.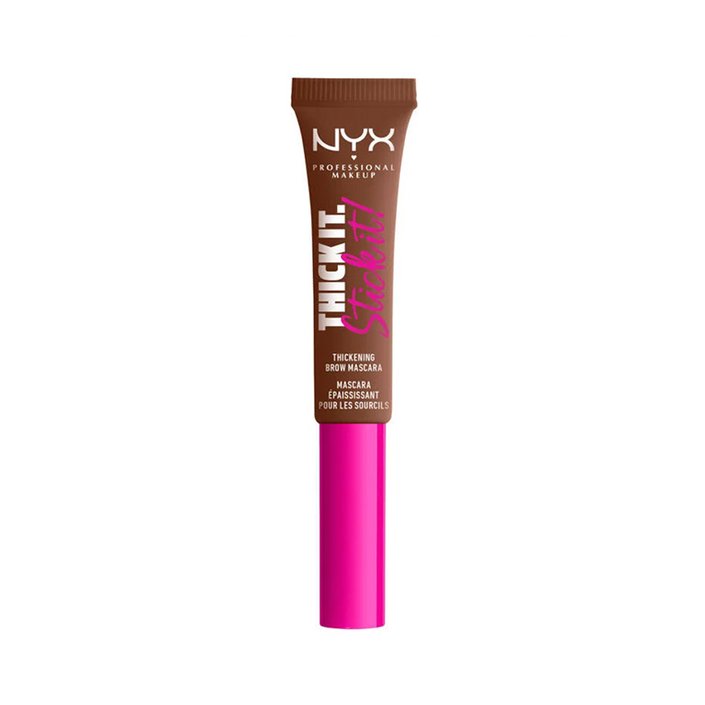 This sweat- and transfer-resistant gel builds up brows and holds them in place for up to 48 hours. To use, outline your brows with the included angled brush and comb through with the double-sided spoolie. This pick is available in eight shades and comes off easily with an oil-based cleanser, such as the Kiehl's Midnight Recovery Botanical Cleansing Oil.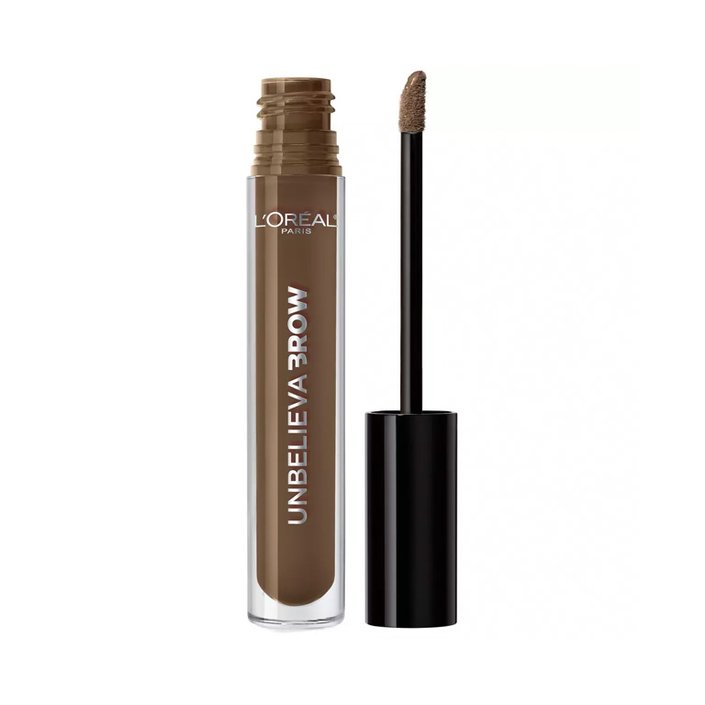 If you love the look and feel of an eyebrow pencil but want a longer-lasting option, we recommend this pick. The double-ended product comes with a precise, waterproof pencil for drawing on realistic, hair-like strokes and a spoolie to brush out the color for a more natural result. Available in six versatile shades, the pencil stays put for up to 36 hours.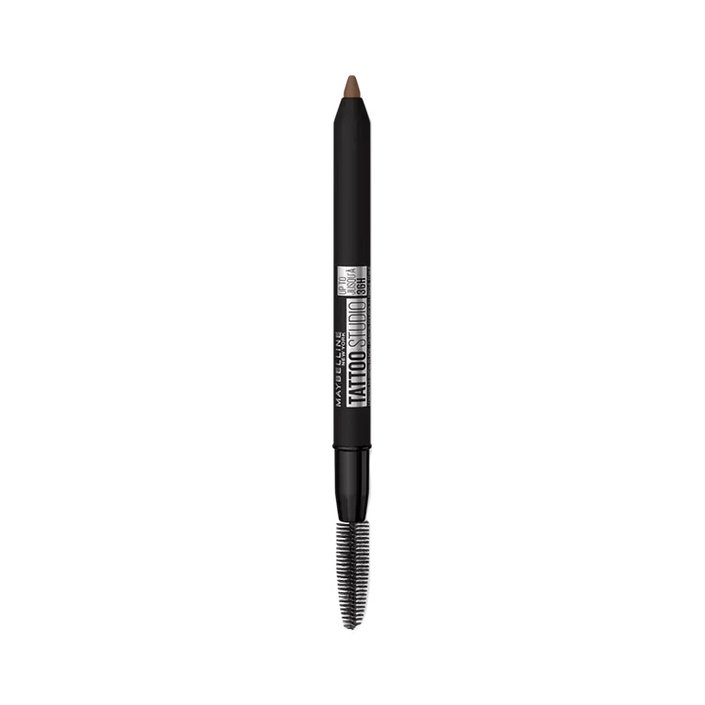 Fake the look of a brow lamination (for much less money and commitment) with this fine-tipped brow pen from NYX Professional Makeup. The smudge-resistant pen features a flexible, micro-brush tip to draw on precise, natural-looking hair strokes and comes in 10 shades to flatter every hair color.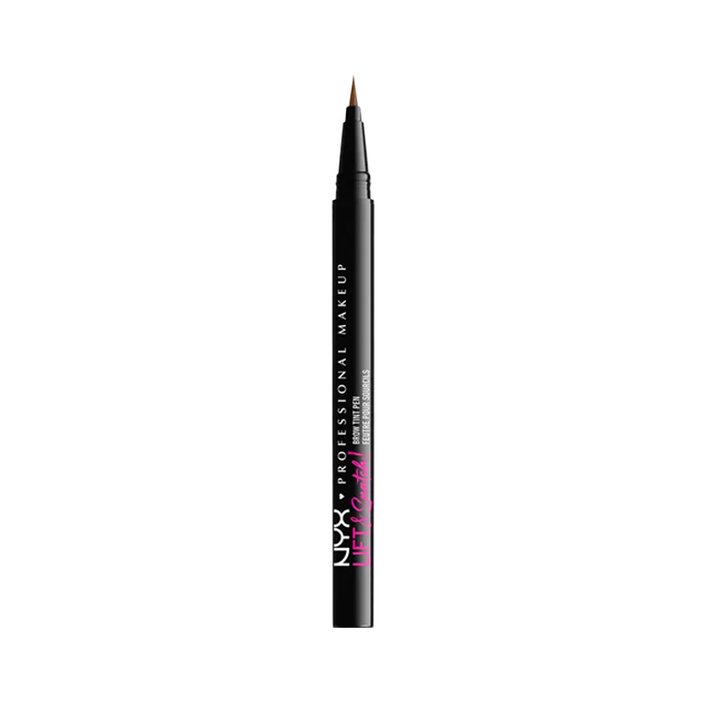 On one end of this product, you'll find an ink-based stain with a brush tip; on the other, there's a precise, waterproof brow pencil. Together, the formula helps you mimic the look of microblading and fill in sparse areas all day. We love that this product comes in nine shades with a mix of warm, cool and neutral undertones to complement any hair color.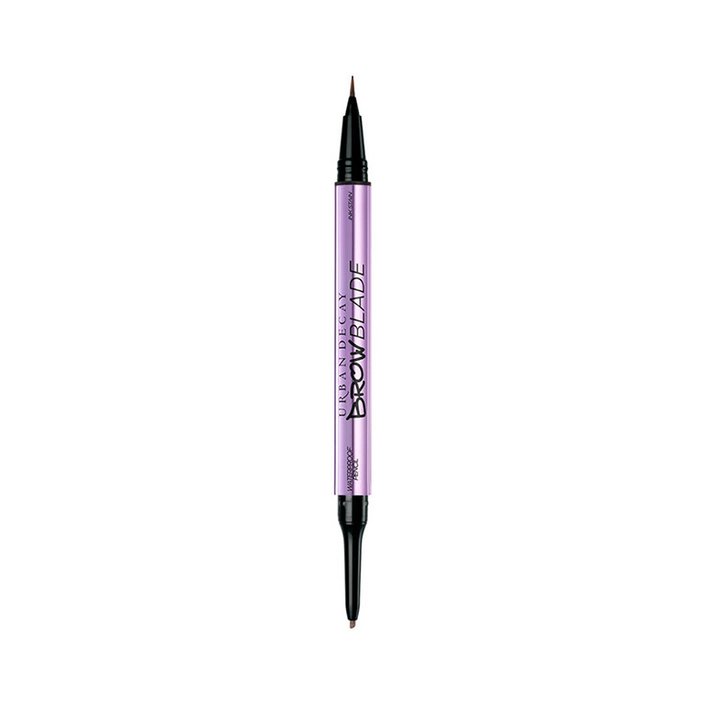 Read more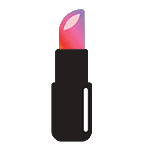 Back to top