How to Fake a Laminated Brow Look
October 28, 2021
Brow lamination, a treatment typically done in salons, is the secret to achieving shiny, fluffy brows, no matter what you were born with. The best way to describe brow lamination is like a perm for your brows. In fact, it uses thioglycolic acid or ammonium thioglycolate — a chemical found in hair perms — to chemically straighten eyebrow hairs.
Because brow lamination treatments can be pricey and my skin is sensitive, I was curious to see if there's a way to fake the result. Thankfully I stumbled upon this Instagram tutorial from beauty vlogger @amandaensing that details how to do just that. Read on for my full experience.
How to Fake a Brow Lamination
I picked up a travel size of the
göt2b Glued Spiking Glue
just for this tutorial. The product is known for creating stiff, stand-up spikes on hair, so it's obvious why the vlogger chose it specifically. I squeezed out a pea-sized amount onto a spoolie brush and gently brushed my brow hairs upwards. Then I swiped my go-to concealer, the
Lancôme Teint Idole Ultra Wear All Over Concealer
, under my brows to help shape them. Next, I went in with the
Urban Decay Brow Blade Ink Stain & Waterproof Pencil
, which is also used in the video, to create hair-like strokes with the marker side. I tried to stay within the lines of my own brow shape because I didn't want to go too bold to where it didn't look realistic.
My Final Results
My natural brows are thin, so it was challenging to fluff them out using the brow blade while still respecting their natural shape. I think the spiking glue worked wonders and a little went a long way. I would advise against brushing brows again with the spoolie once you've applied your brow makeup since it'll smear your brush strokes. Overall, I'll try this again for a brow lamination fakeout.
Read more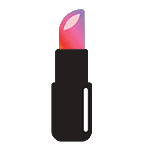 Back to top