SOS! How Do I Stop My Cream Eyeshadow From Creasing?
September 18, 2020
Hot take: cream eyeshadow is hard as heck to apply. Yes, we know that in theory cream formulas are supposed to be easier, and granted, we're obsessed with the look. But when it comes to getting the sheen to stay put, we've had little-to-no luck. By mid-afternoon (if not earlier) our shadow inevitably begins to crease and our oh-so-creamy and dreamy eye makeup is no longer. But we weren't ready to say goodbye to our buttery shadow stash just yet. To save our oily and crease-bearing lids, we turned to celebrity makeup artist Ashlee Glazer. Ahead, find her tricks for keeping cream eyeshadow crease-free. Trust us, they work.
Cream Eyeshadow Tip #1: Let Skin Care Sink In
The same way you prep your skin with a full routine pre-foundation, Glazer says it's important to prep your eyelid pre-eyeshadow. Before even grabbing eye makeup, make sure your moisturizer and eye cream has dried down completely. Putting cream shadow on top of a wet base will make it more difficult for the shadow to adhere in the long run.
Cream Eyeshadow Tip #2: Prep Your Eyelid
Using an eyeshadow primer is a must, especially if you have really oily eyelids. "I'm all about layering products," says Glazer. "Applying primer in a sheer layer under the cream shadow will prevent your eyeshadow from looking chunky and help give you the long-lasting, greasy sheen that you want with this kind of shadow." We love using the Urban Decay Eyeshadow Primer Potion.
As an additional precaution, you should swipe a bit of translucent powder across your lid to mattify the base and absorb any oil.
Cream Eyeshadow Tip #3: Choose the Right Formula
Glazer says that looking for formulas with long-wear or crease-proof claims will cut down your struggle significantly. "The technology is so advanced now; seriously trust in the science," she says. When it comes to her personal favorites, the Maybelline New York Color Tattoo and Giorgio Armani Eye Tint Liquid Shadow make the cut. And we understand why: Both eyeshadows are vibrant and hold up well throughout the day. We also recommend the L'Oréal Paris Infallible Brilliant Eyes Shimmer Liquid Eye Shadow for another affordable option.
Cream Eyeshadow Tip #4: Apply and Set
Now that the eye is prepped and your shadow is in hand, it's time to apply the product. Make sure your hands are clean, so you avoid adding excess or unwanted oil into the equation. Glazer says she'll apply cream eyeshadow with her fingers sometimes, but she'll use a brush when she's looking for a higher pigment payoff.
Once the shadow is in place, Glazer will set oily zones — like the fold of the eye — with a light touch of powder. "Use a super fluffy brush and move it like you're dusting with a fan; it'll disperse just the right amount," she explains. "You don't want to pack it on because then you'll lose the translucent effect that the cream gives you."
Cream Eyeshadow Tip #5: Touch Up Throughout the Day
Chances are, if you take the extra steps and prep your lids in the morning, your cream eyeshadow will hold up throughout the day. But if you're going from day to night and need a little mid-afternoon refresh, Glazer has some tips. She warns against just patting in your product though; you'll just be mushing in oil and grease. Instead, reach for a Q-tip to apply it. "The fluffiness of the Q-tip will act as an eyeshadow brush," says Glazer. "Roll it over your lid — don't wipe. The whirlpool motion creates energy between the oil, grease and product, so that you're not just moving it around — you can actually do something with it."
Read more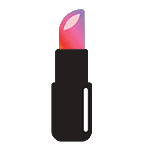 Back to top