Bedazzled Lids Are In — Here's How to Get the Look at Home
March 13, 2019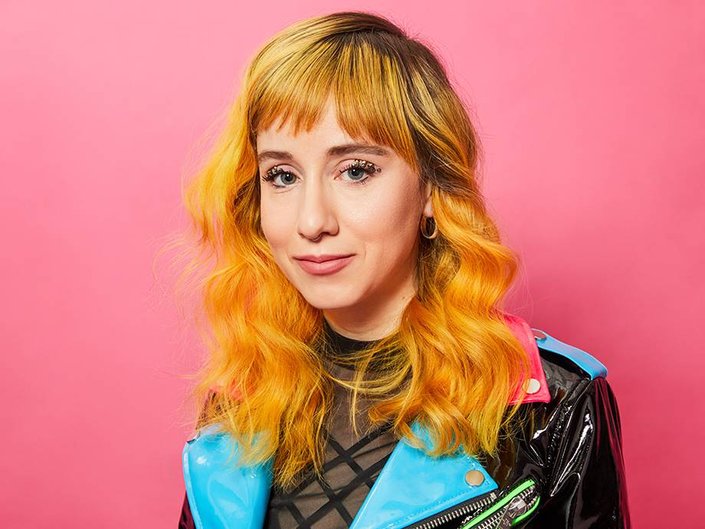 We're huge proponents of ten-minute makeup looks that are super glam (see: jewel-tone eye makeup that's brought to life in just three steps or bold pops of color in your inner corner). There's just something extra satisfying about using fewer than five products for a look that brings on all the compliments from strangers and friends like. A recent beauty trend we've seen everywhere from magazine editorials to our Instagram feed lately is rhinestones. We've spotted them on several different nail looks created by Betina Goldstein or to accentuate winged liner, but our recent obsession is a rhinestone eye look, created by placing rhinestones sporadically on a clean, neutral eyelid.
To learn more about how to pull off the trend in real life, we chatted with NYC-based makeup artist Ashley Rebecca while we were on set for a photoshoot with the cool-girl band Potty Mouth. As we chatted, Rebecca created a rhinestone makeup look on bassist Ally Einbinder. She used a set of gold opaque rhinestones to match Einbinder's edgy style. "First, I made her skin look really dewy, contoured and highlighted," Rebecca explains. "I contoured and shaped her lips, plus applied mascara before applying the rhinestones. To give her eyes dimension, I applied rhinestones along her lash line and a few above those to give more depth when she opens her eyes."
To get the look at home, apply your makeup as you normally would, swapping bold eyeshadow for a neutral shade. Because the rhinestones are the focus of your look, consider going for an uncomplicated no makeup-makeup look. When choosing your rhinestones from a local craft store or Amazon, make sure they align with your aesthetic. For example, opaque or brown rhinestones (like the ones Rebecca used on Ally) might look more edgy than clear crystal ones. "After applying your makeup, add the rhinestones with a clear eyelash adhesive," says Rebecca. You can use your fingers if that's more your style, but for precision, carefully using a pair of tweezers might be more helpful. "You can gauge where you'd like your rhinestones to be, and you can add one or two, or as many as you want. We ended putting nine on each of Einbinder's eyes: six on the bottom lash line and three on top."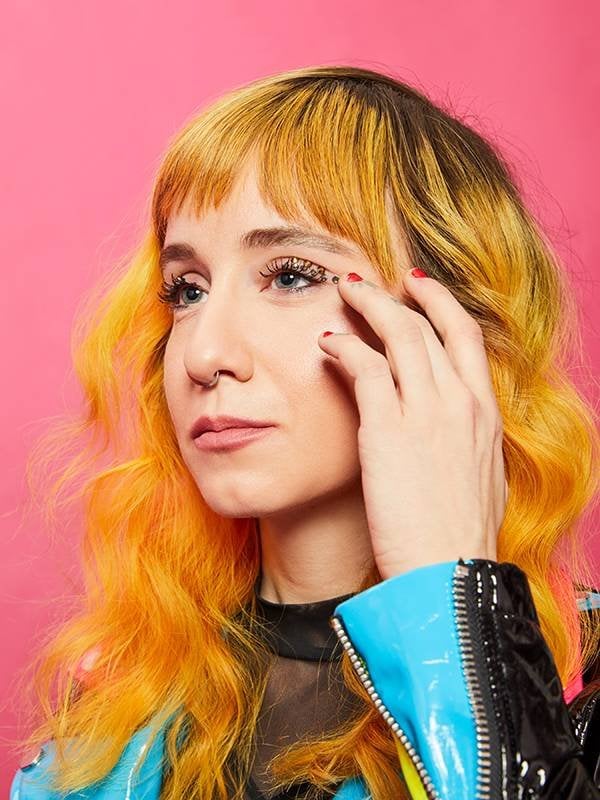 No matter how you choose to wear rhinestones on your eyes, we hope these helpful tips inspire you to give 'em a try. If you're not going to do it for normal life, at least do it for the 'gram.
Makeup: Ashley Rebecca
Hair: Johnny Rackleff
Read More:
The Best 5 Cream Eyeshadows to Add to Your Stash Stat
How to Master Graphic Neon Liner in Three Steps
5 Natural Makeup Tutorials for Black Women
Read more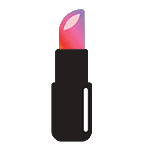 Back to top