Beauty Q&A: How Can I Make My Lashes Grow Longer?
March 22, 2021
It's our opinion that lashes can never be too long. To achieve a fluttery, sky-high look, we stock up on lengthening mascaras, stack on the falsies and splurge on eyelash extensions. But while these products and procedures certainly work in the short term, is it possible to make lashes grow longer for real and if so, how? To answer all of our lash growth questions, we reached out to Courtney Rashidi, the in-house esthetician for Perfect Image, a skin and personal care brand. Read on for her au naturale lash-lengthening tips.
Can you make your lashes grow?
The good news is that you can make your lashes grow longer. The bad news? There's no quick fix. "It can take quite a long time depending on your lash cycle, and the only assured method is Latisse, which is FDA-approved," says Rashidi. "The active ingredient in Latisse, a lash growth treatment, is bimatoprost, which is clinically proven to lengthen, thicken and darken lashes." The treatment is prescription-only and can be obtained from a dermatologist.
How long does it take for lashes to grow?
According to Rashidi, the process can take about 60 days and happens in three cycles. There's the beginning lifecycle of a lash (antagen), the degradation process (catagen) and the telogen phase, which is when the lash sheds from the hair follicle and falls out," she says. Then, a new lash will grow in its place and the cycle restarts.
Are there any over-the-counter lash serums that can stimulate lash growth?
While lash serums aren't clinically proven to make lashes grow, they can help promote healthy hair growth by nourishing and hydrating them. "Look for ingredients such as castor oil, coconut oil, amino acids or vitamin E," says Rashidi. One of our favorite lash serums is the Lancôme Cils Booster Lash Revitalizing Serum, which contains amino acids and helps prevent and repair lash damage. For a drugstore option, we also recommend the L'Oréal Paris Makeup Lash Serum Solution.
Are there any everyday habits that can help promote lash growth?
"Be gentle with your eyes!" says Rashidi. "Choose a gentle eye makeup remover or cleansing balm to help take off mascara — the less rubbing the better." A great option is the Garnier SkinActive Micellar Cleansing Water All-in-1 Cleanser & Waterproof Makeup Remover because it helps sweep away stubborn makeup with ease.
Photo: Jonet Williamson; Design: Hannah Packer
Read more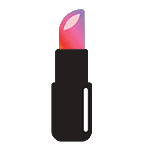 Back to top